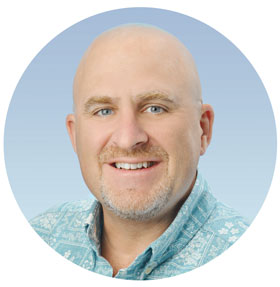 Craig Norris
Executive Vice President,
Chief Credit Officer
Craig Norris is Executive Vice President, Chief Credit Officer. He oversees ASB's commercial and retail credit approval and collections, appraisal services, policies, procedures, and credit administrative processes. His teams support lending objectives and ensure the quality of the bank's loan portfolio.
Craig has more than 37 years of banking experience, having started his career in a bank leadership training program. Prior to joining ASB, Craig was Executive Vice President of Consumer Bank Credit and Fulfillment at Umpqua Bank in Portland, Oregon where he led six consumer banking groups, including Retail Lending, Consumer Credit Approval and Fulfillment, Dealer Banking, Public Deposits, Consumer and Small Business Loan Operations and Mortgage Servicing. Craig held other leadership positions within Umpqua Bank, including Executive Vice President and Chief Lending Officer in their Credit Quality Division and Executive Vice President of Community and Retail Banking. Prior to Umpqua, Craig worked at U.S. Bancorp in various leadership roles, including Vice President, Credit Approval Officer and Vice President, Credit Manager and Relationship Manager.
Craig received a Bachelor of Science in Management and Finance from the University of Oregon.