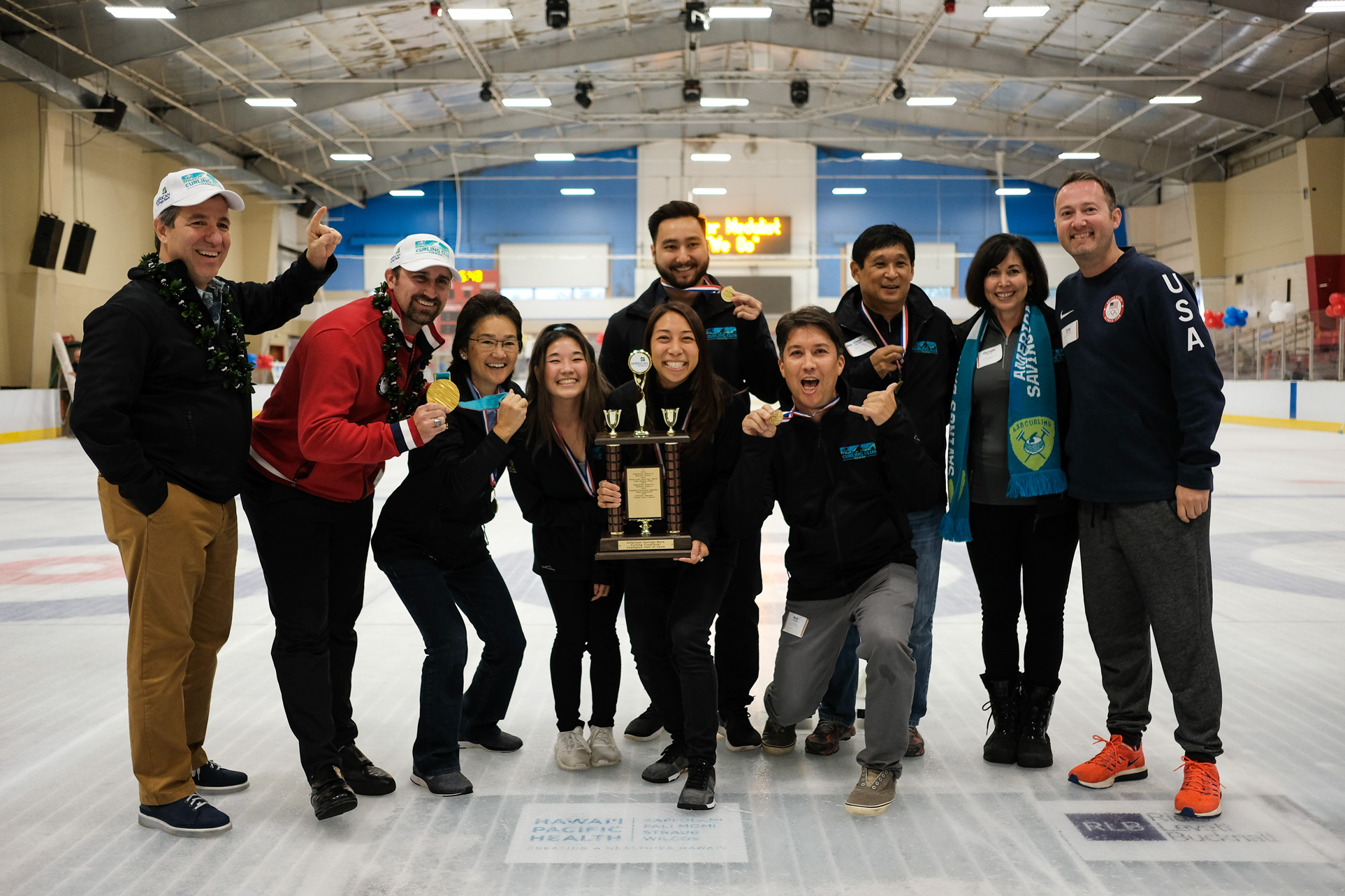 Join us for the bonspiel of the year! On October 2, 2019, American Savings Bank will host the 7th Annual Hawaii Curling Club Charity Classic at the Ice Palace. We're pleased to welcome U.S. Olympic Gold Medalists Tyler George and U.S. Paralympian Steve Emt to this event. This year's beneficiary is We Are Oceania. Get ready to curl!
To learn more about curling, visit www.usacurl.org/.
Wednesday, October 2 2019
Ice Palace
4510 Salt Lake Blvd., B6
Honolulu, HI 96816
Heat 1:
2:30 p.m.
$5,000 per Team
Team of 6 Players
Limited to 10 Teams
Heat 2:
5:30 p.m.
$7,500 per Team
Team of 6 Players and 6 Guests
Limited to 10 Teams

This fall, the Hawaii Curling Club and USA Curling present a special opportunity for curlers from the continental United States to curl in the beautiful state of Hawaii. During our Curling with Aloha event, guests will have an opportunity to meet the Olympians, experience the beautiful island of Oahu, and curl in the 50th state. Click here for more information.
Event Inquiry
---
Submit your request to participate in the Annual Hawaii Curling Club Charity Classic. For more information, please contact curling@asbhawaii.com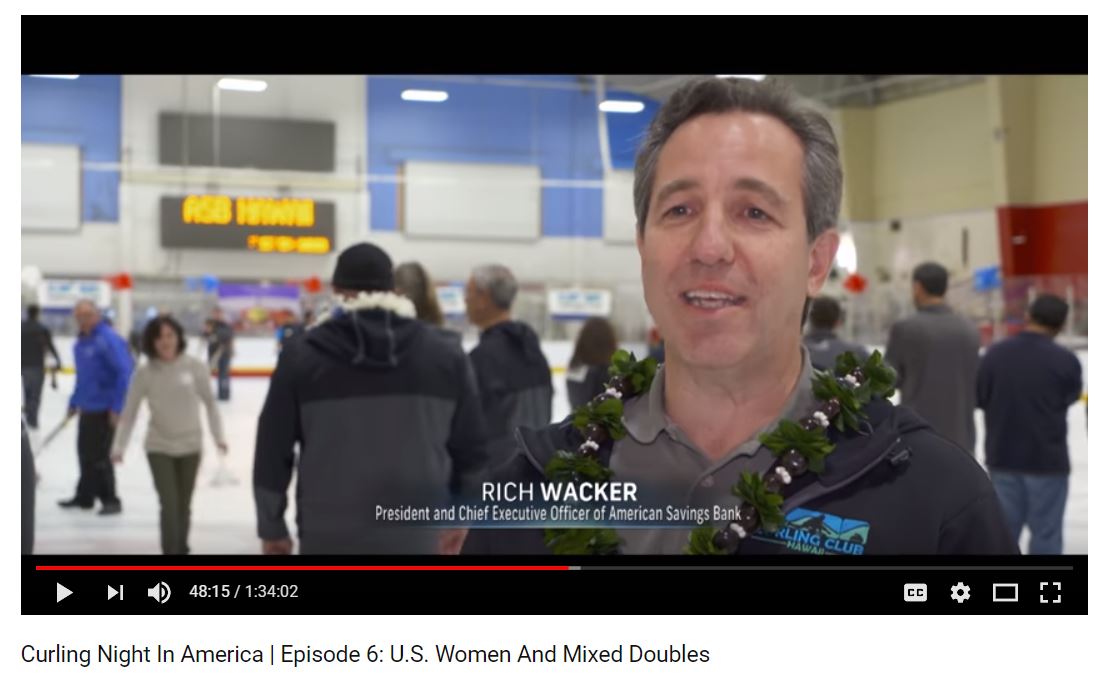 Curling Night in America
Curling Night In America | Episode 6: U.S. Women And Mixed Doubles -- The sixth episode of the 2017 installment of NBCSN's Curling Night In America. In this episode, it's a double feature as the U.S. women and U.S. mixed doubles take on China. See American Savings Bank featured at 47 minutes, 30 seconds.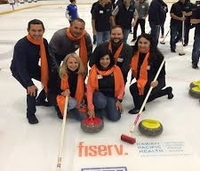 Curling Fundraiser On Hawaii News Now
The Hawaii Curling Club Fundraiser is a signature event presented by American Savings Bank that raises money for a select partner nonprofit organization each year. This year is the 5th anniversary year for the fundraiser. Hawaii Curling Club affords participants the unique opportunity of experiencing the sport of curling alongside Olympic athletes while making a positive difference in the community.