Kupu is also partnering with Billion Trees of Aloha. Billion Trees of Aloha is a global initiative to plant native, food-bearing and other desirable trees in a collaborative effort to restore the health of our planet. Produced by retired senator Susie Chun Oakland through the EcoOpps division of Bizgenics Foundation, this project incorporates the efforts of all organizations, schools and community groups that share the goal of improving the environment by planting trees. Key partners include Elemental Excelerator, Kaulunani Urban & Community Forestry Program and Project Lemon Tree. For more information, see EcoOpps.com.

It's a great time to enroll your accounts for eStatements and turn off your paper statements. After all, it's a secure and convenient way to receive your confidential, financial account statements. Paperless statements are available for both personal and small business accounts.*
Checking
Savings
Loans
Mortgages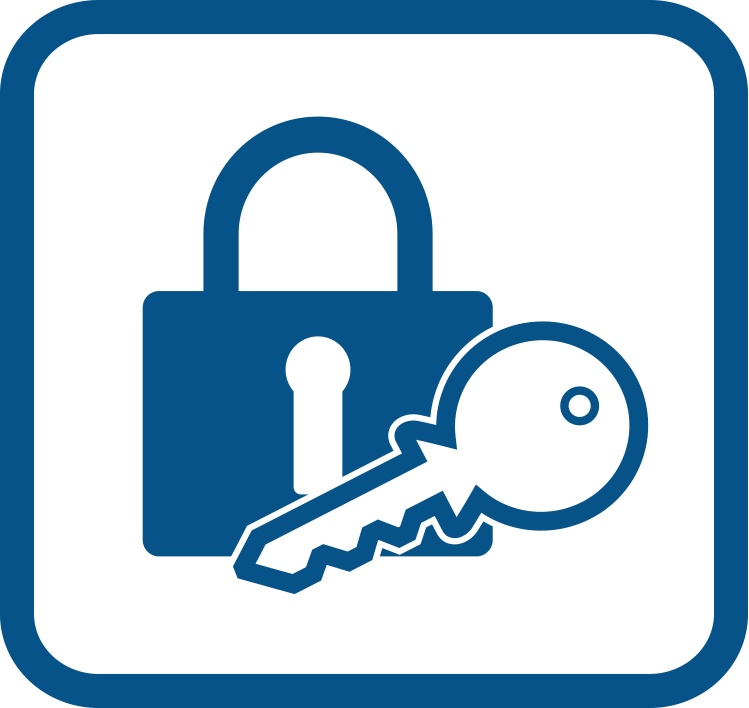 Secure -
Reduce private information being mailed to your home and have peace of mind that your documents are safely stored online for up to 24 months.
Paper statements expose your account information and addresses in print, risking the possibility of others accessing this information. To protect yourself and your information, go paperless to see your confidential information digitally.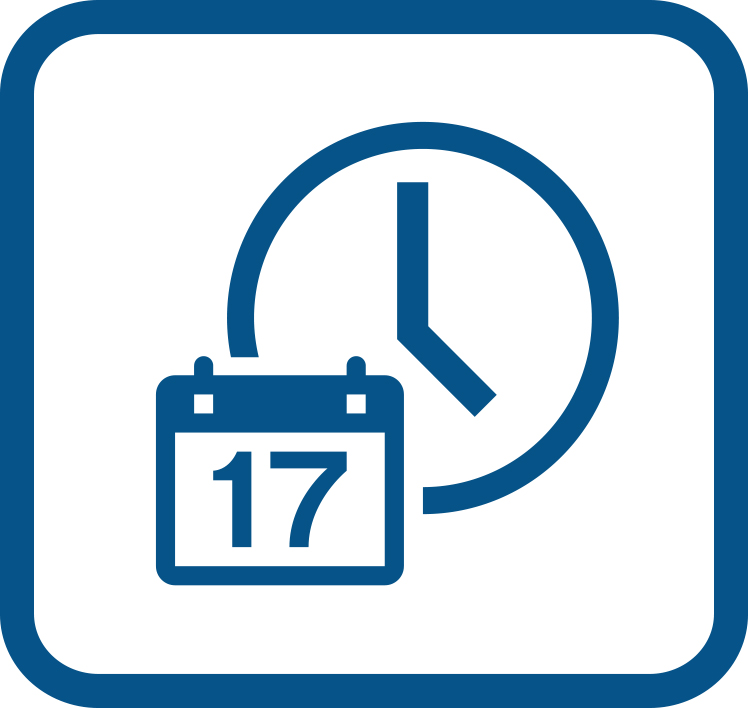 Convenient -
We'll send you an email when your statement is ready to view. You may view or print statements as needed.
Sign Up for eStatements
To sign up for eStatements for your accounts follow these steps after logging into Online Banking:
From the Menu, click on Settings, then click on Statement Preferences
For each account, select eStatements for the Delivery Type
Enter your email address for each account and click Submit. A notification will be sent to this email address when your eStatement is ready for viewing.
Review the terms and conditions, then select the checkbox if you agree
Click Save
You will receive a confirmation message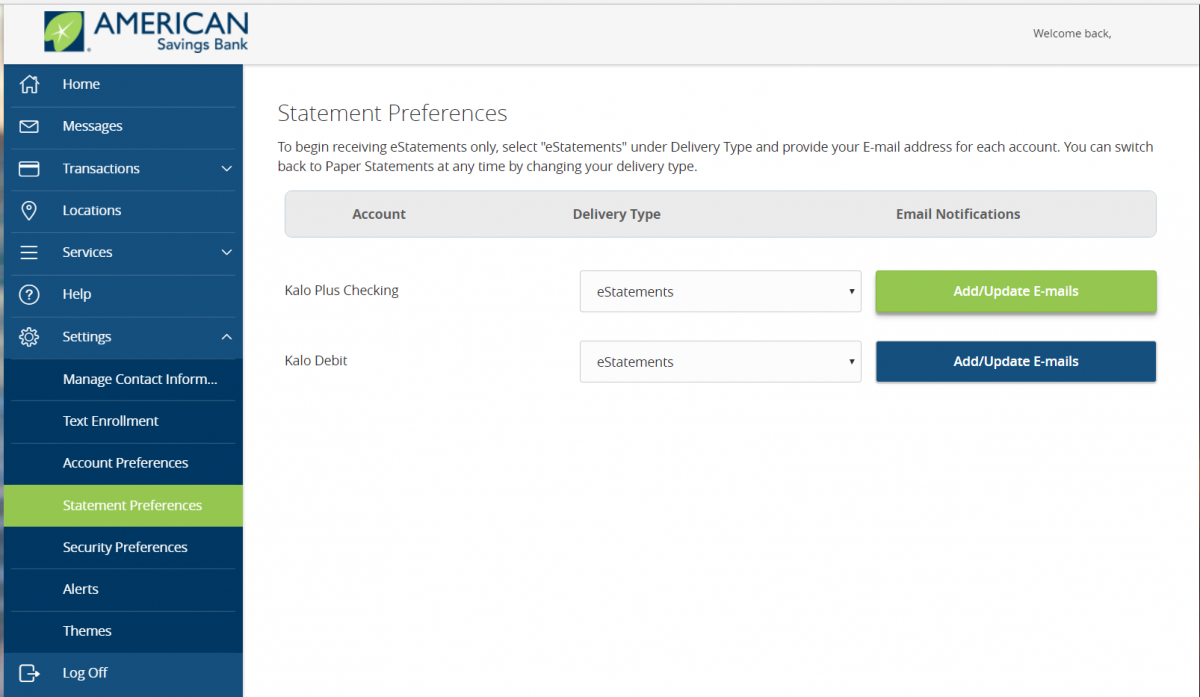 The eStatement service is a free, optional service and is available for consumer and business checking, savings, money market, consumer loan and combined statement accounts. IRA Savings accounts are only eligible for the service as part of a combined statement. Separate eStatements for IRA Savings accounts are not available.
* eStatements are available for small businesses who enrolled in Online Banking using a social security number. Not available for TIN/EIN business customers.