MARKET & ECONOMIC PERSPECTIVES
Games of Un(Knowns)
We would like to invite you to a presentation about Market & Economic Perspectives: Games of Un(Knowns) hosted by CKW Financial on Wednesday, October 16, 2019, at 5:00 pm. Featured speaker will be Candice Tse, Senior Strategist at Goldman Sachs.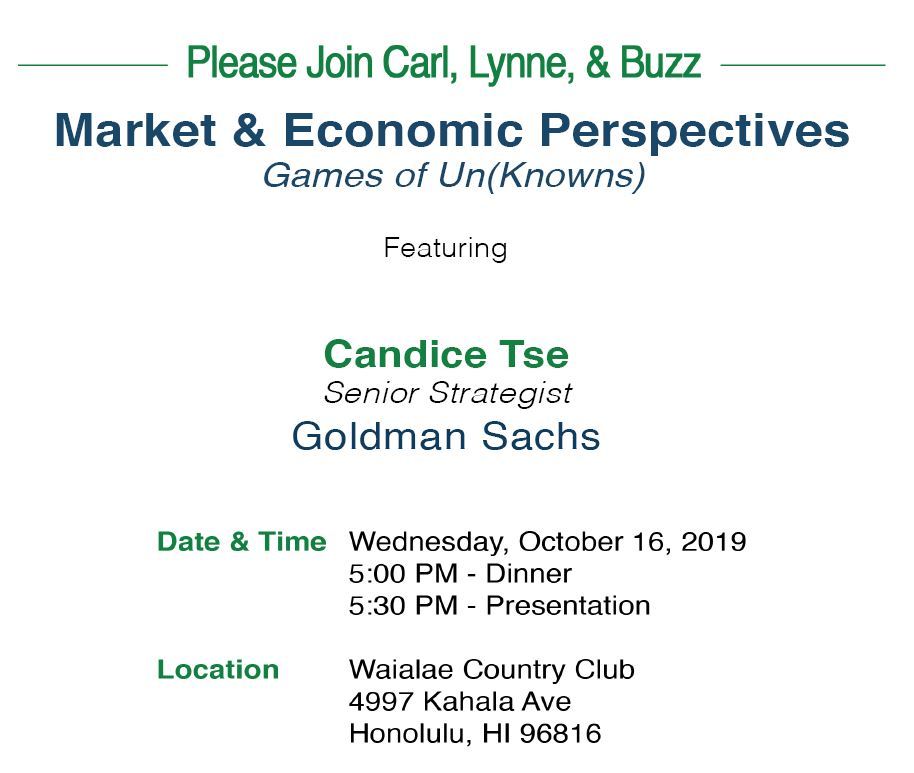 Candice Tse is a senior strategist with Strategic Advisory Solutions; responsible for economic and market strategy, along with investment solutions. Her areas of expertise includes, Womenomics and emerging markets. Candice has been with Goldman Sachs for 15 years. Candice holds a B.S. in marketing, magna cum laude, from Rutgers University and an MBA in finance and management from Columbia Business School.
To attend a seminar(s) of your choice, please register by selecting from the list of seminars.
Registration is free and there are no obligations for participating. CKW Financial and Goldman Sachs are independent of American Savings Bank.
Investment Seminars
Oahu Seminars:

---
†
Not Insured by Any
Federal Government Agency