INVESTING OUTSIDE THE U.S. EMERGING MARKETS OUTLOOK
We would like to invite you to a presentation about Investing Outside the U.S., Emerging Markets Outlook hosted by CKW Financial on Wednesday, July 17, at 5:00 pm. Featured speaker will be Tim Drinkall, lead Portfolio Manager at Morgan Stanley.
Featuring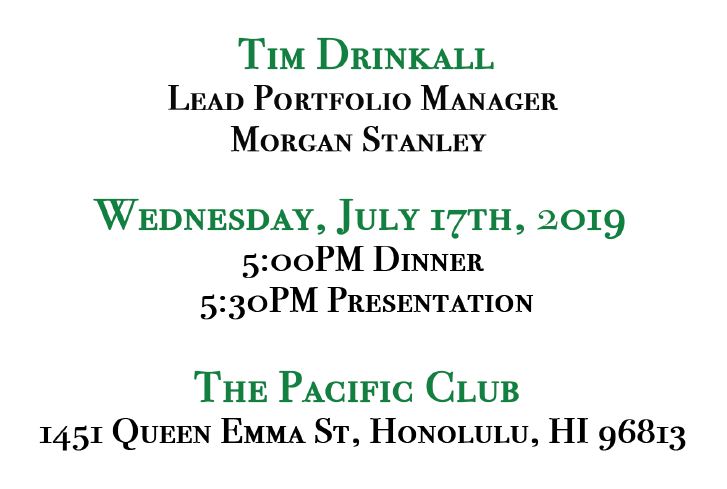 Tim Drinkall is the lead Portfolio Manager for the Emerging Markets Small Cap and Frontier Markets Equity strategies on the Global Emerging Markets team at Morgan Stanley. He has 24 years of investment experience. Tim received a B.A. in finance from Indiana University and an MBA in international business from George Washington University.
To attend a seminar(s) of your choice, please register by selecting from the list of seminars. Registration is free and there are no obligations for participating. CKW Financial and Morgan Stanley are independent of American Savings Bank.
Investment Seminars
Oahu Seminars:
†
Not Insured by Any
Federal Government Agency