PBN Corporate Citizenship
Friday, August 18, 2017
Here is a collection of some of the things Hawaii companies have recently done for local nonprofit organizations.
They include volunteer efforts and monetary donations.
American Savings Bank
The bank gave a $20,000 grant to the Hawaii HomeOwnership Center to provide classes, individualized coaching, and post-purchase services to homebuyers throughout the state.
The bank donated $417,624 to 16 local nonprofit organizations from April to June. The funds included gifts made by employees through the bank's 2017 Kahiau Giving Campaign, in which 88 percent of the bank's more than 1,100 teammates raised a total of $164,624; boosted by $100,000 in matching funds from ASB. The donations included multi-year grants, including $30,000 to support Catholic Charities Hawaii's Laulima House; $30,000 to Assets School to support the construction of the K-4 Village; $20,000 to the University of Hawaii at Manoa Department of Urban and Regional Planning to support the Hawaii Community Reinvestment Corporation Distinguished Professorship in Affordable Housing in the College of Social Sciences, held jointly in DURP and the University of Hawaii Economic Research Organization. Other recipients include: American Red Cross, Child & Family Service, Hale Makua Health Services, Junior Achievement of Hawaii, Kapiolani Health Foundation, Kupu, Maui Economic Development Board, Oahu Economic Development Board, Pacific and Asian Affairs Council, Partners in Development Foundation, Polynesian Voyaging Society, Positive Coaching Alliance, University of Hawaii Foundation and United Way, including Aloha United Way, Friendly Isle United Fund, Hawaii Island United Way, Kauai United Way and Maui United Way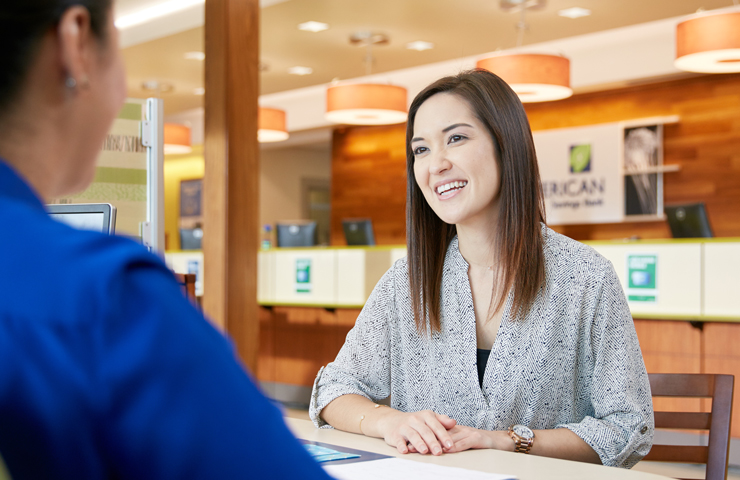 Take the next step and talk with one of our knowledgeable bankers. Find a branch and time convenient for you by using our appointment scheduler, or call our Customer Banking Center at (808) 627-6900 or toll-free (800) 272-2566.