ASB Shares Tips for First-Time Home Buyers with Apartment Therapy
Thursday, October 11, 2018
Oct 11, 2018

(Image credit: Jacob Lund/Shutterstock)
First, a disclaimer: You should, of course, live your life on your own timeline. But, if you were curious about the median age of homebuyers, a snapshot from the National Association of Realtors reveals that it's 32. To get super specific… the average household income of the median homebuyer is $75,000, their homes were 1,640 square feet, and they spent $190,000 on their first property. (If that price tag seems low, note that only 17 percent of the first-time homebuyers purchased in urban areas).
Again, and we're really driving this home, you should buy a home when it makes sense for you. (In fact, here are good reasons to not buy a house).
But if you do want to use age 32 as a rough target age for becoming a homeowner, you can start taking some financial steps to get there—no matter if that means planning to buy a house in six months or a decade.
We asked financial experts to lend their best advice for syncing up your finances with your home-buying timeline. Here are the money moves you should be making if you are aspiring to be a homeowner.
If 32 is 10 years away…
Become familiar with the home-buying process
Now is a good time to start learning the basics of buying a home, says Alan Magno, vice president and senior residential loan advisor at American Savings Bank in Hawaii. As you're dipping your toes into the real estate market, go ahead and attend some open houses and learn about loan applications, he suggests. This can also help motivate you to set aside a "future house" fund.
Start building your credit
Everyone's financial situation is different. While some may be able to start saving for a house, others may need to rein in those student loans and prioritize getting out of debt. But one common denominator that applies to all? Take special care of your credit—from now until closing and then after that, too. Now is a good time to start establishing credit by opening a credit card and paying off the balance every month, says Brentnie Daggett, a rental expert at Rentec Direct, a property management industry website. Also, stay on top of those student loan payments so missed ones don't ding your credit, she says.
If 32 is 5 years away…
Get savvy about your credit
Your credit score will play a major role in your ability to buy a home, so—if you haven't already—start giving it some extra attention. "Maintain and manage your credit score by using your credit responsibly, paying your bills on time and avoiding late or missed payments," says Magno. Remember, it can take up to seven years for judgments to be cleared from your credit report.
Set up a credit-monitoring service
This way, you can monitor your credit report and be ready to dispute or rectify any hits your credit takes, says Anselm Clinard, a buyer agent specialist with Courtney + Kurt Real Estate Team at Compass.
If 32 is 1 year away…
Find a real estate agent
It's time to start drafting members for your home buying team. Find an experienced real estate agent or broker who is well-versed in the market where you want to purchase a home, Magno suggests. Also, he says, look for a loan officer who knows about programs that can benefit you, including local down payment assistance programs and other programs that can benefit first-time homebuyers.
Consider a side gig
If you don't have much money left over each month to put into savings, consider taking on a side hustle. (Actually, this is something you could even do five years in advance). "You don't have to give up your nights and weekends to a part-time job either," says consumer finance expert Andrea Woroch. You can make up to $1,000 a month by dog sitting through sites like Rover.com or do odd jobs you find on TaskRabbit.com.
If 32 is in 6 months…
Get your credit in tip-top shape
Your credit scores will affect not just your interest rate, but also your mortgage insurance (PMI) if you're putting less than 20 percent down, explains Robert E. Tait, a senior loan officer with Allied Mortgage Group. Pull your credit, but don't rely on third-party credit reports. Rather, get the official one at annualcreditreport.com—it's free once a year and that checks three major bureaus. Ideally, you can drive your credit up to 740, Tait says. Go over the report in detail, looking for anything derogatory, like late payments, collections, liens, or judgments. He once had a client who had 17 collection accounts against her. Together, they spent several hours calling collection agencies and paying off the accounts. Her score went up from 533 to 659 in a five-month span.
Don't make any large purchases without consulting with your lender
"It may negatively impact your debt-to-income ratio and how much you will be able to borrow for your home," he explains. Fair warning: A $400 car payment can reduce your ability to borrow by $73,500, which could make a huge difference in what type of home you could buy or the neighborhoods you'll be looking at, Tait says.
Be extra savvy about how you use your money
Logic may tell you to pay down a credit card bill to potentially better your credit score. But it might make more sense to use the money you have squirreled away to make a bigger down payment or assist with closing costs. These are decisions your lender can help you make, Tait says.
Go through a pre-qualification process
The pre-qualification process is the first step in getting a home loan. Meeting with a lender can help you figure out what loan options you qualify for, explains Magno. The next step is the more serious pre-approval process, and that happens when you start gathering up financial documentation like pay stubs, tax returns, and bank statements.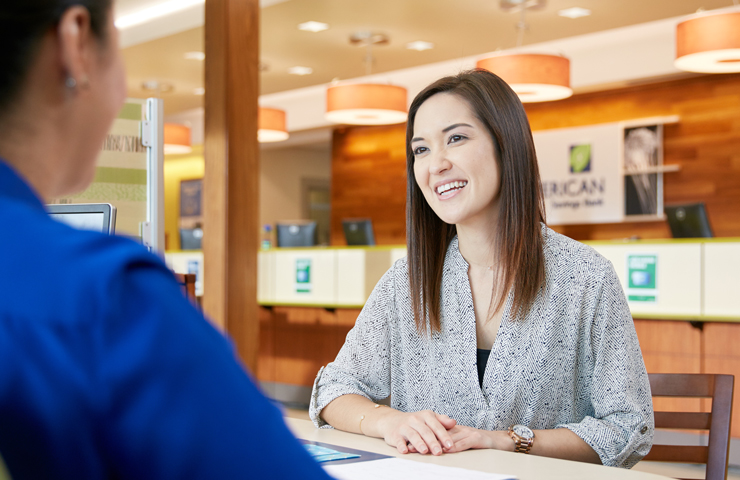 Take the next step and talk with one of our knowledgeable bankers. Find a branch and time convenient for you by using our appointment scheduler, or call our Customer Banking Center at (808) 627-6900 or toll-free (800) 272-2566.