What to Expect?
At ASB, we're committed to helping you bank anytime, anywhere. This includes making sure our Online and Mobile Banking have features that make banking easy.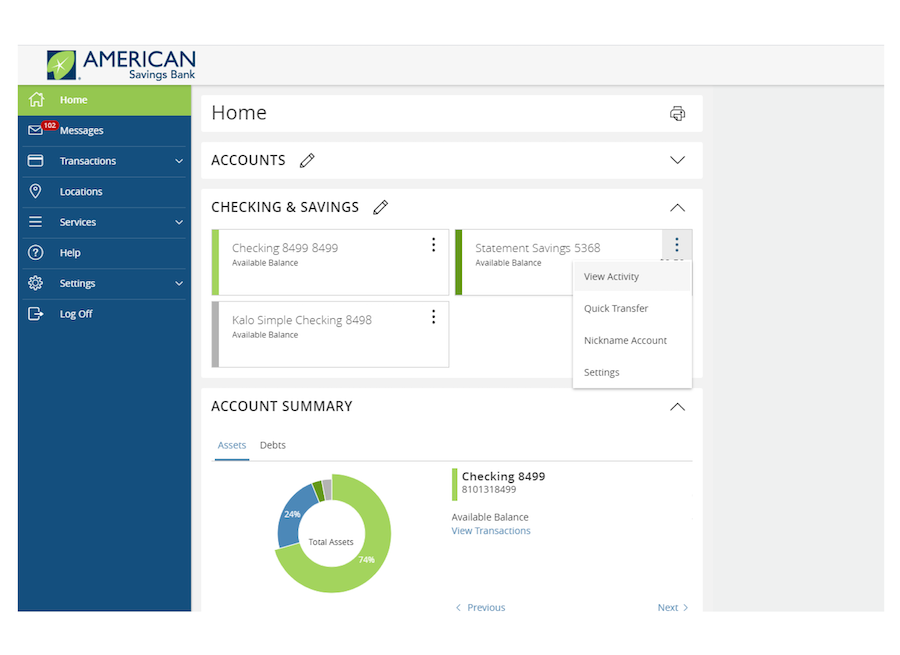 Three-Dot Menus
Easily view account activity, do a quick transfer, nickname an account, and more by accessing the new and convenient three-dot menus.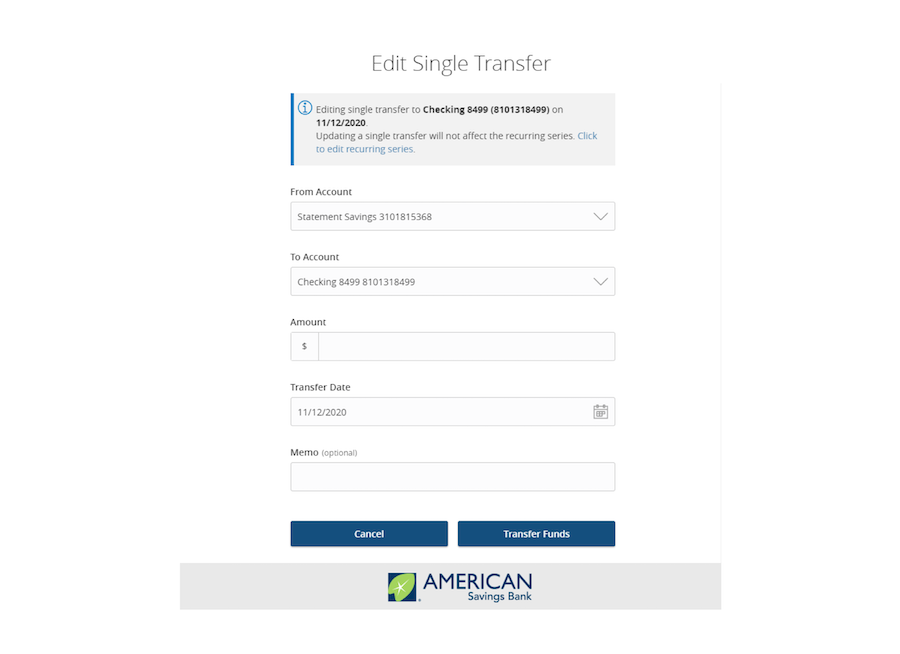 Edit Transfers
You can now edit single and recurring transfers with the click of a button!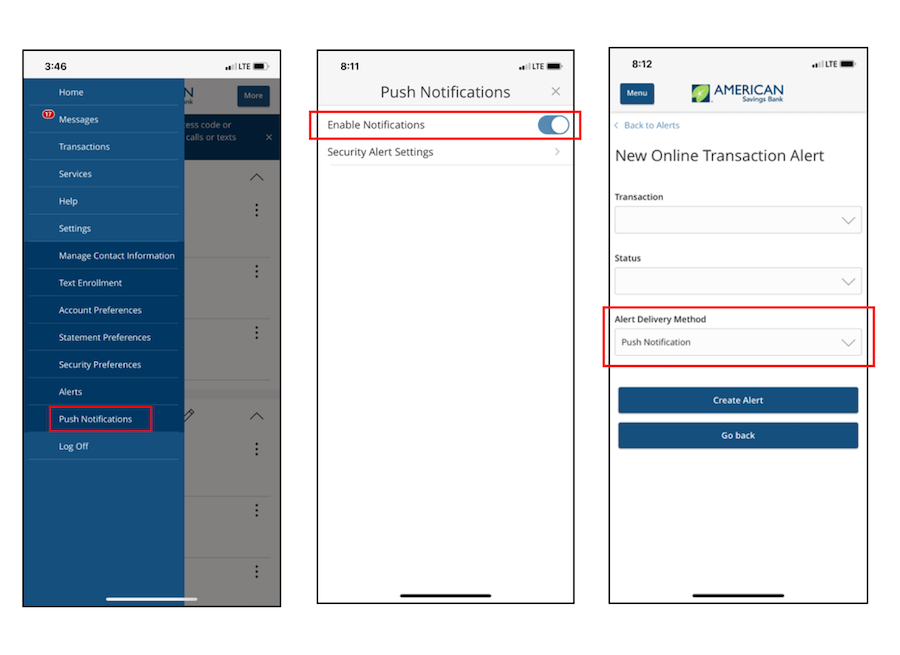 Push Notifications
Receive push notifications on your mobile device when you complete certain transactions like transferring funds.
Helpful Videos and Guides
Here are helpful videos and guides to enhance your digital experience.
Learn how to navigate the many helpful features of Online Banking.
The Account Details page lets you view every transaction pertaining to an account.
Online Banking offers resources to help you transfer funds.
All transactions initiated through Online Banking appear in the Activity Center.
Having a peace of mind is critical when it comes to your Online Banking experience.
Secure messages allow you to communicate directly with us.

Watch more Online Banking tutorial videos >