Looking for a super quick and easy way to give back?
ASB has partnered with Good Impressions to donate funds to four different nonprofit organizations:
How does it work?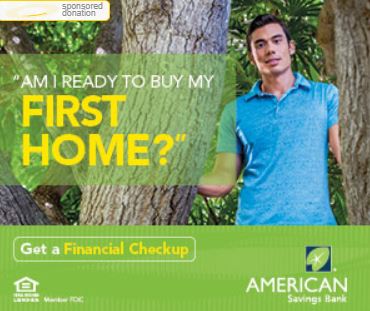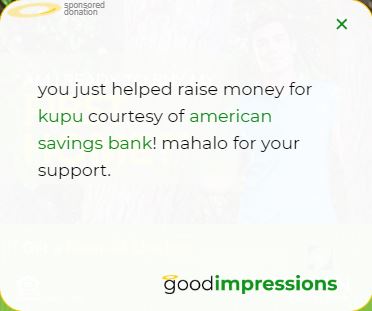 Example of advertisement shown on Hawaii News Now.
Hover over "Sponsored Donation" to donate!
Visit HawaiiNewsNow.com & look for ASB's ads
Look for a yellow button in the top left corner that says "Sponsored Donation"
Hover over the button. A Good Impressions message should appear
Funds will be donated to one of the nonprofits
This campaign runs for a limited time only – now through January 31, 2020,
so visit HawaiiNewsNow.com today to help raise money!

ASB has generously committed up to $1,000 to each nonprofit through this campaign.