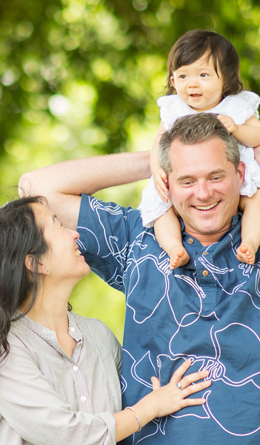 You change your oil every 5,000 miles, have regular check-ups with your doctor and file your tax returns every year. When was the last time you evaluated your life insurance?
Too many people purchase insurance policies and put them away in a safe place to gather dust. But forgetting to update policies could leave your family at risk of insufficient coverage or a poorly performing policy.
We're committed to helping you keep your life insurance in step with your life. American Savings Investment Services invites you to get in touch for a complimentary life insurance review to discuss your goals and objectives.
Top 10 Indicators a Review is Needed
Marriage (or divorce)
Purchase of a home
Birth or adoption of a child
Charitable interests
Inheritance or other financial windfall
Job change or promotion
Retirement/preparing for retirement
Death in the family
Disability of a family member
Completion of financial obligation (debt, child support payments, etc.)
† Securities and insurance products are offered through Cetera Investment Services LLC (doing insurance business in CA as CFG STC Insurance Agency LLC), member FINRA/SIPC. Advisory services are offered through Cetera Investment Advisers LLC. Neither firm is affiliated with the financial institution where investments are offered. Advisory services are only offered by Investment Adviser Representatives. Registered address and phone number: American Savings Investment Services, 300 North Beretania Street Honolulu, HI 96817. (808) 735-1717.
Not Insured by any Federal Government Agency
Click to view Cetera Investment Services Privacy Policy and other Important Information.
This site is published for residents of the United States only. Registered Representatives of Cetera Investment Services LLC may only conduct business with residents of the states and/or jurisdictions in which they are properly registered. Not all of the products and services referenced on this site may be available in every state and through every advisor listed. For additional information please contact the advisor(s) listed on the site, visit the Cetera Investment Services LLC site at www.ceterainvestmentservices.com.