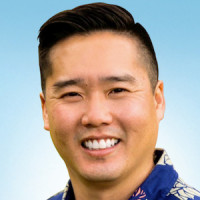 Royce Fukuroku
Vice President
Residential Loan Officer
American Savings Bank
NMLS #1228776
Equal Housing Lender
Direct: (808) 872-4937
Mobile: (808) 268-6119
rfukuroku@asbhawaii.com
Royce joins the Home Loans team in Maui as Residential Loan Officer – he's passionate about helping customers achieve their homeownership goals, whether it's buying their first home, a home to raise their family, or one to invest in for their future.
Royce is a graduate of the University of San Francisco where he earned his Bachelors in Business Administration. When not at work, he enjoys baseball, golf and spending time with his family, and considers playing 4 years of Division I baseball at the University of San Francisco one of his biggest milestones. The other big milestone for Royce is getting married to his wife, Shannon.
He is a Board Member of the Maui Family YMCA, a community-focused non-profit organization with programs and services for all ages, and also volunteers with the Maui Memorial Medical Center Foundation.
Apply NowBack to officers page