A Fresh New Look
You asked, we listened! We are currently refreshing our website to help you bank anytime, anywhere. Below are some of our recent chagnes - stay tuned for more updates!
Menu Bar

Along with our new navigation, we're bringing key items such as Locate an ATM/branch, Make an Appointment and our routing number to you. They will be located in a menu at the top of the screen for easier access.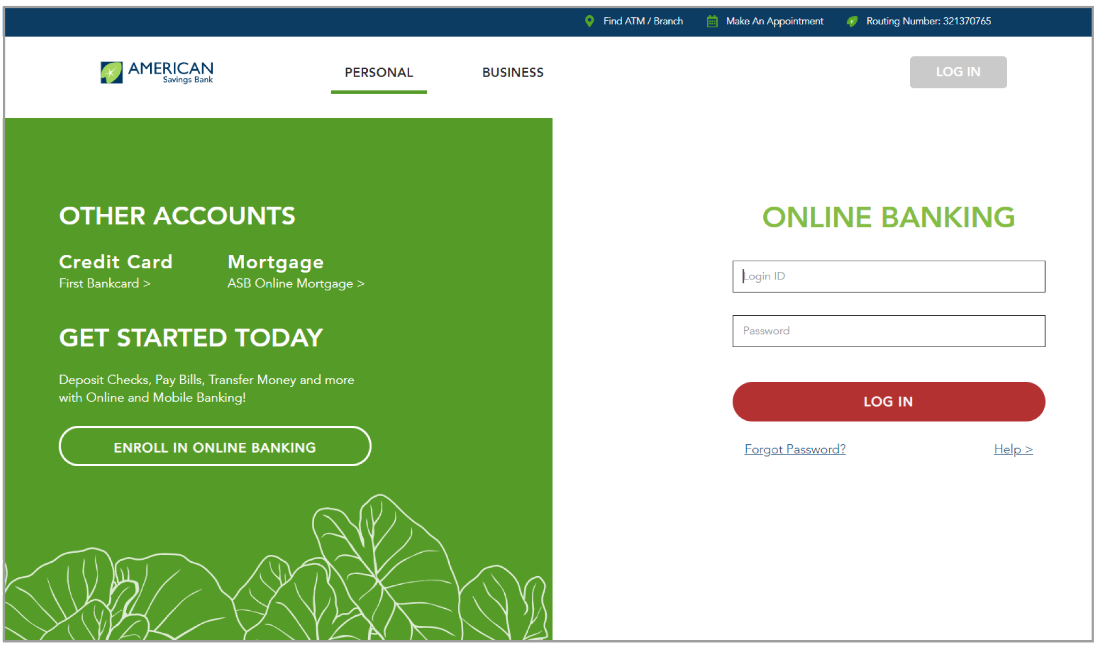 Online Banking
Our refreshed website will add extra value to your Online Banking experience. Online Banking access will be accessible at all times via a login button at the upper right corner on all pages. You'll be able to easily enroll here as well.