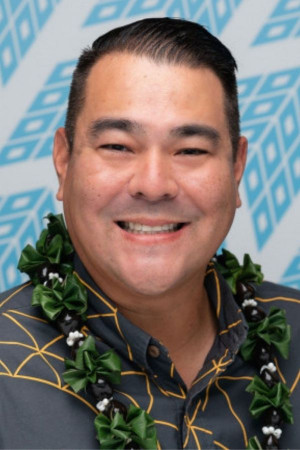 Dane Teruya
Executive Vice President &
Chief Financial Officer
Dane Teruya is Executive Vice President and Chief Financial Officer. He leads the Treasury, Financial Planning, Accounting and Project Management teams. His teams work across the bank to support strategic initiatives and business growth.
Teruya joined ASB as Treasurer in 2016 with 20 years of banking experience. He previously served as Vice President and Treasury Manager at Central Pacific Bank, where he served in key roles managing the company's investment portfolio, including interest rate and liquidity risk.
An active member of the community, Teruya is on the board of directors of Aloha United Way and Hawaiian Island Water Polo. He is also a former member of the board of directors of the YMCA of Honolulu – Nuuanu and previously served as board president of Honolulu Habitat for Humanity.
A Punahou School graduate, he holds an Executive Masters of Business Administration and a Bachelor of of Business Administration from the University of Hawaii at Manoa – Shidler College of Business.