Life Insurance
Life insurance is a great way to protect your assets for your future benefit as well as for your family. Life insurance can also help aid in the transfer of your wealth for estate planning purposes.
Insurance benefits are not taxed
Provides income to your beneficiaries when you die
Can be used to pay estate taxes
From $50 per month to a single lump-sum payment (depends on amount of insurance purchased and age and health of insurer)
Choose between Term and Permanent Insurance
Term Life Insurance
You purchase protection (the "death benefit") for a fixed dollar amount for which you pay a fixed cost every month. You are protected for the "term" of your policy, which could be up to 20 years. If you die during that time period, the death benefit is paid to your beneficiaries tax-free. Term insurance doesn't allow you to build up cash-value, so it's usually the least expensive type of insurance you can buy.
Permanent Life Insurance
Just like term insurance, when you buy permanent insurance, you choose the amount of protection to buy. Unlike term, however, permanent insurance allows you to build up cash value that earns interest tax-deferred. There are many types of permanent insurance, but, unlike term insurance, all of them guarantee that you stay protected as long as you pay your insurance premiums. Some types of permanent insurance have a fixed cost for your lifetime, while others have premiums that may change. The following are some of the more popular types of permanent insurance:
Whole Life
Universal Life
Variable Life
Variable Universal Life
Guarantees on Life Insurance policies are based upon the claims paying ability of the Issuing Company.
Health Care Planning for Long-Term Care
Depending on your age, health condition, family situation, and financial assets, you may want to consider Long-Term Care insurance. This insurance covers many of the expenses associated with long-term care and eases the burden on your family, protects your assets, or preserves your assets for your heirs.
Provides coverage should you become sick and need in-home or nursing home care
Protects your assets from the high cost of long-term care
Payable in monthly installments
From $100 per month to a single lump-sum payment (depends on amount of insurance purchased and age and health of insurer)
Getting Started
The following information will help our Financial Consultants develop an insurance plan designed to meet your specific needs:
Provide information on your current life insurance and long-term insurance plans
Identify the gap between desired income for your family and current income that would be provided from social security, retirement plans, and other assets should you die
Identify the value of your estate and the means of transferring your estate to your beneficiaries; i.e., wills or trust
Identify income coverage should you become incapacitated
As with all tax-related decisions, consult your tax advisor, and for legal decisions, consult your attorney.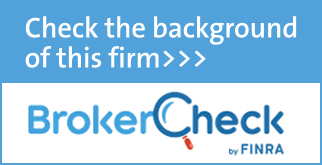 † Securities and Advisory services offered through LPL Financial, a Registered Financial Advisor. Member FINRA/SIPC. Insurance products offered through LPL Financial or its licensed affiliates. American Savings Bank and American Insurance and Investments are not registered brokers/dealers and are not affiliated with LPL Financial. The LPL Financial representative associated with this website may discuss and/or transact securities with residents of the State of Hawaii.
Not Insured by Any
Federal Government Agency
GET STARTED
Speak to a Financial Consultant
Call Us
Our Customers Also Chose