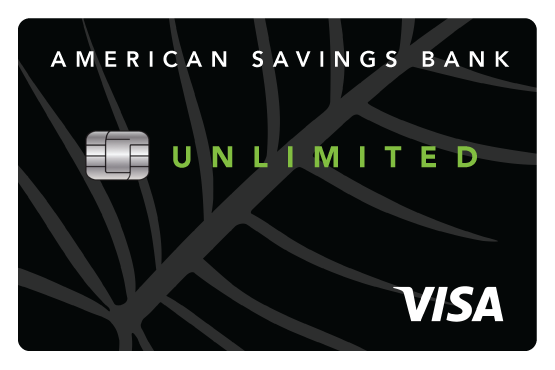 2% Unlimited Cash Back
Visa® Card

Hawaii's 2% Cash Back1 On Everything Card

Limited Time Offer - Apply by 1/27/2021
Earn bigger rewards with unlimited 2% cash back on purchases everywhere you shop.1 Redeem rewards for cash back (as a statement credit, ACH into a checking or savings account, or by check), gift cards, or merchandise.1
See Credit Card Products
Want to Establish or Build Credit?

Secured Visa®
Card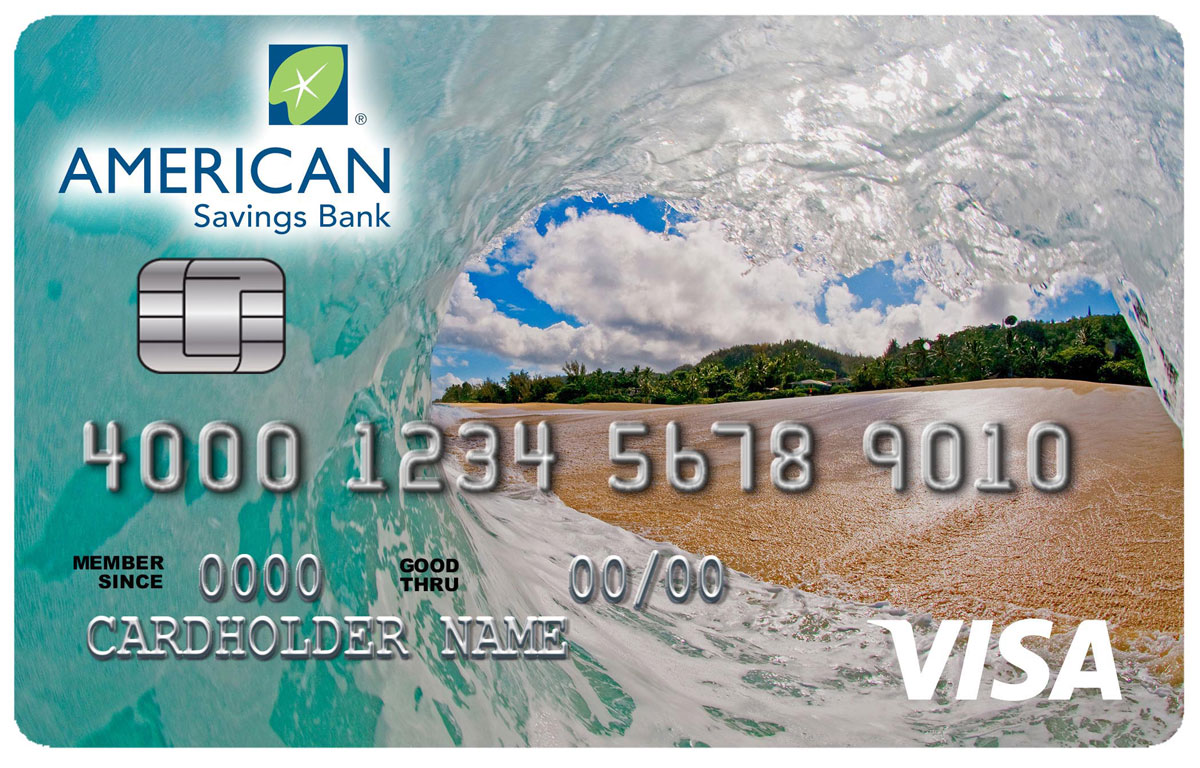 Learn More >
Summary of Credit Terms
Features:
Request your own credit limit by providing a single deposit between $300 and $5,000 (multiples of $50) when you apply, subject to credit approval.
In as little as 11 months, you may qualify for an unsecured card and get your deposit back when you maintain a good payment history with us, subject to credit approval.
Looking for Great Rewards?

Maximum Rewards® Visa® Card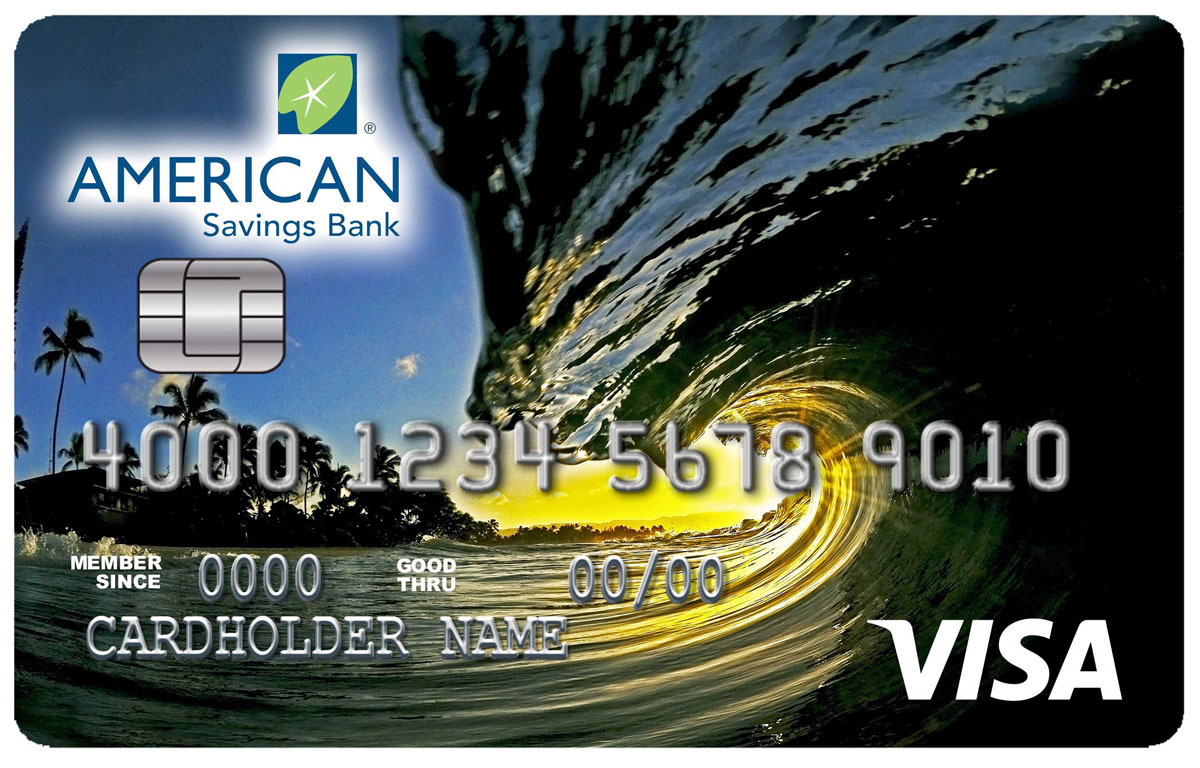 Learn More >
Summary of Credit Terms
Features:
Earn rewards with an unlimited 1.5% back on purchases, everywhere you shop.1
Redeem rewards for cash back, gift cards, travel, or merchandise.1
Use rewards for 5 years from when they are awarded before they expire.1
Low introductory APR on purchases and balance transfers.
Want a
Great Rate?

Platinum Edition® Visa® Card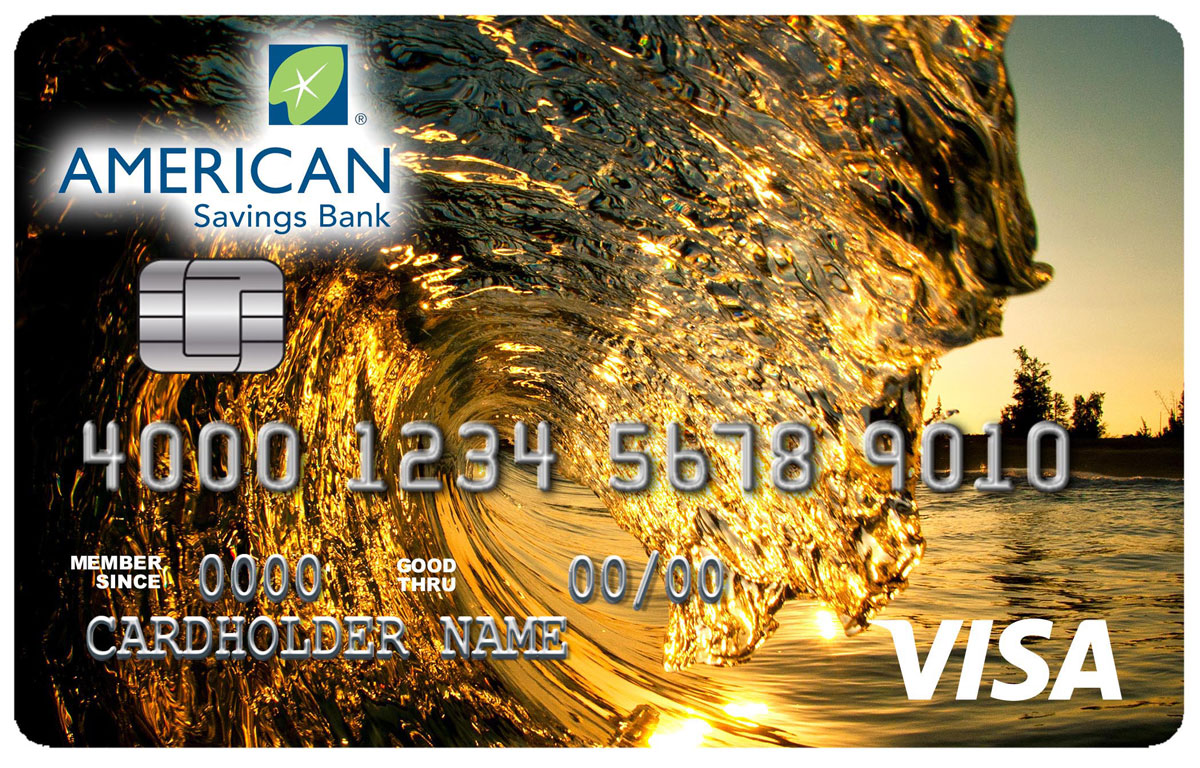 Learn More >
Summary of Credit Terms
Features:
Low introductory APR on balance transfers.
$25 statement credit when you make a purchase within the first 3 billing cycles after the account is opened.2
About ASB Credit Cards
Online Access
Free online and mobile access is available through First Bankcard® to all of our cardmembers. Plus, view your FICO® Score each month online - for FREE!
Designer Cards
Carry a credit card with style featuring card art by Clark Little, an award-winning wave photographer from the North Shore of Oahu.
Security
You can also link your ASB Visa® card to Apple PayTM and, with just the touch of your finger, transactions are processed without ever revealing your card number.
Please see the Summary of Credit Terms link for each product listed above for important information on rates, fees, costs, conditions and limitations. Minimum monthly payments required.
See the Rewards Terms and Conditions in the Summary of Credit Terms link for the rewards product listed above for details, including earning, redemption, expiration or forfeiture. Your % back rewards are earned as points.

You will earn a $25 statement credit after the first purchase is posted to the Account within the first 3 billing cycles after the Account is opened. Please allow 6-8 weeks after you qualify for the statement credit to be applied to your credit card accounts.
Cards are issued by First Bankcard®, a division of First National Bank of Omaha, pursuant to a license from Visa U.S.A., Inc. Visa and Visa Signature are registered trademarks of Visa International Service Association and used under license. FICO is a registered trademark of Fair Isaac Corporation in the United States and other countries. Please note, new cardmembers will generally see their FICO® Bankcard Score 9 (the version of FICO® Score we use to manage your account) within 45 days of account opening. Apple, the Apple logo, and iPhone are trademarks of Apple Inc., registered in the U.S. and other countries.