1The Roth IRA offers tax deferral on any earnings in the account. Withdrawals from the account may be tax free, as long as they are considered qualified. Limitations and restrictions may apply. Withdrawals prior to age 59 or prior to the account being opened for 5 years, whichever is later, may result in a 10% IRS penalty tax. Future tax laws can change at any time and may impact the benefits of Roth IRAs. Their tax treatment may change.
The smart, easy way to save - and save on taxes, too.
From the time you open an IRA account until the day you retire (and withdraw your savings), the money you save grows tax-deferred.
You may even qualify for a tax credit if you contribute to an IRA. Please consult your tax advisor for more information regarding your individual situation.
Bank IRAs
Offered through American Savings Bank
FDIC-insured accounts
Fixed CD term or Savings available
Available through branches
Brokerage IRAs†
Offered through American Insurance and Investments
May invest in stock, bonds, mutual funds and annuities
Tailored to your investment strategy
Not FDIC insured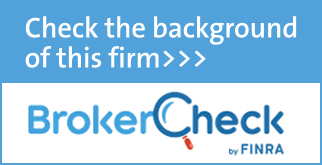 † Securities and Advisory services offered through LPL Financial, a Registered Financial Advisor. Member FINRA/SIPC. Insurance products offered through LPL Financial or its licensed affiliates. American Savings Bank and American Insurance and Investments are not registered brokers/dealers and are not affiliated with LPL Financial. The LPL Financial representative associated with this website may discuss and/or transact securities with residents of the State of Hawaii.
Not Insured by Any
Federal Government Agency
GET STARTED
Speak to a Financial Consultant
Call Us