OUR 2022 ENVIRONMENTAL, SOCIAL & GOVERNANCE REPORT
With roots going back to 1925, American Savings Bank (ASB) is committed and passionate about making dreams possible for our customers, community and 1,100 teammates across the state. While banking is our business, it's just one part of the bigger role we play in helping to uplift our community and make it a better place for future generations.

Our commitment is reflected in everything we do – from supporting local businesses and entrepreneurs to being responsible stewards of our environment, hiring and investing in the best employees and bringing real impact to our community. We look forward to serving Hawaii for the next 100 years and beyond.

In our 2022 report, we are happy to provide a glimpse of who we are, what we are doing to ensure our economy, customers, communities, employees and environment are thriving, and why it matters to us to be great stewards of healthy and responsible Environmental, Social and Governance practices.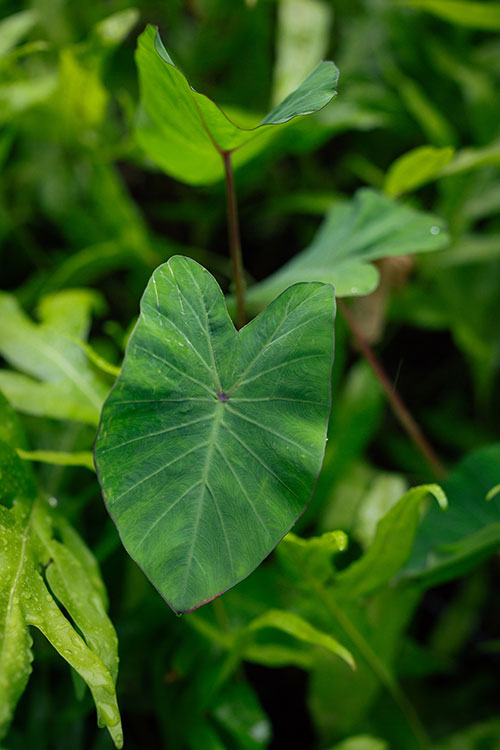 MESSAGE FROM OUR PRESIDENT AND CEO
Aloha,

I am pleased to share our American Savings Bank 2022 Environmental, Social and Governance (ESG) report.

The past few years have changed so much for Hawaii, however the one thing that has remained constant is our long-standing commitments to our customers, community and teammates. As one of the largest financial institutions in our state, we have the privilege and opportunity to build a stronger, resilient Hawaii for future generations.

In our ESG report, you'll find an overview of work that's underway at ASB. It is not an exhaustive list of all of our efforts, but I believe it is a good representation of our commitment to a better Hawaii. We're excited to share our progress through the stories in this report and are committed to finding more opportunities to create lasting positive impact across our state and beyond.

Malama pono,

Ann Teranishi
President and CEO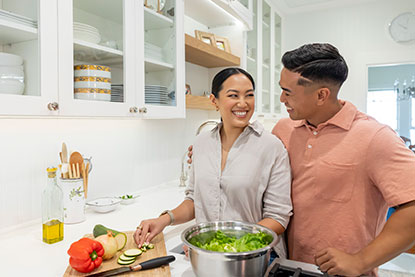 ASB Launches "This is HOME" First Time Home Buyer Program to Address Growing Housing Crisis
American Savings Bank (ASB) is proud to introduce "This is HOME," a new first-of-its-kind affordable financing solution...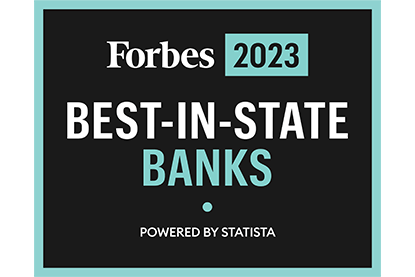 American Savings Bank Named Hawaii's #1 Best Bank in Forbes 2023 List
American Savings Bank (ASB) has been recognized as the only bank in Hawaii named on Forbes' America's Best-In-State Banks 2023 list...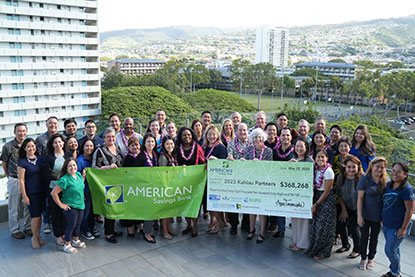 ASB Donates More Than $368,000 to Support Local Nonprofits Addressing Critical Community Needs
American Savings Bank (ASB) is proud to announce that its 2023 Kahiau Giving Campaign has raised $368,268,...