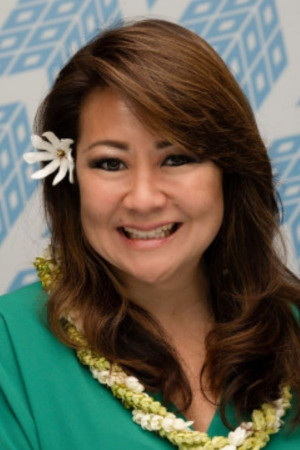 Dani Aiu
Executive Vice President &
Consumer Banking
Dani Aiu is Executive Vice President, Consumer Banking of American Savings Bank (ASB). She leads the bank's Consumer Banking team, including the bank's statewide branch network, Customer Banking Center, Home Loans, American Insurance & Investments and Business Banking teams.
Aiu started her decades-long career in banking as a teller in 1995. Over the years, she quickly progressed through various leadership roles, including Financial Services Representative, Branch Manager, Regional Executive and Director of Branch Banking. Today, she is responsible for leading ASB's statewide branch network of 500 teammates working in branches conveniently located on five islands.
Dani's leadership extends into the community, where she is a passionate advocate for causes she believes in. She currently serves on the board of directors of the Boys & Girls Club of Hawaii, an organization that provides a safe haven where youth can grow, play and learn. She previously served on the advisory board of the Patsy T. Mink Center for Business and Leadership and the board of directors of the KEY Project, an organization dedicated to serving low-income and at-risk youth in the Kualoa and Heeia areas on Oahu.
Dani is a proud alum of the University of Hawaii at Manoa. In 2017, she was named to Pacific Business News' 19th Annual Women Who Mean Business Industry Leaders list.