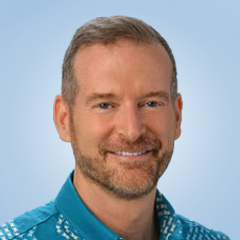 John Ward
Executive Vice President,
Chief Experience Officer
John is Executive Vice President and Chief Experience Officer at American Savings Bank (ASB).
John has more than 20 years of experience in traditional and digital marketing, business development and product management in the banking and technology industries.
Prior to joining ASB, he held executive-level positions at digital marketing agency iQuanti Inc; Sallie Mae, the nation's leading student loan company; and First Union National Bank, where he oversaw online banking. John also served as Chief Marketing Officer of Upromise and Chief Marketing Officer and Executive Vice President of IDT Corp.
John is an engineering graduate of the University of Nebraska and holds an MBA from The Wharton School at the University of Pennsylvania.