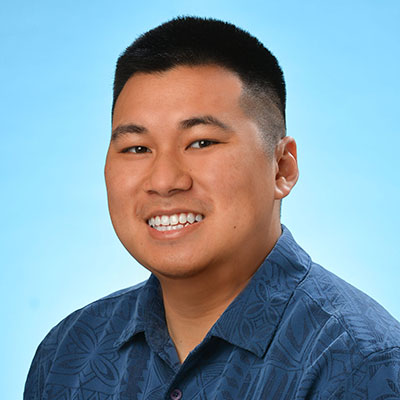 Wayden Chu
Assistant Vice President, Commercial Banking Officer
American Savings Bank
(808) 539-7852
wcchu@asbhawaii.com
Wayden joins the Commercial Banking team with nearly eight years of experience in the banking industry. With his extensive knowledge about finance, Wayden has worked in multiple facets of the industry, including as a credit analyst at ASB and documentation specialist at First Hawaiian Bank. Born and raised in Manoa, Wayden is passionate about helping local customers reach their financial milestones and dreams by offering personalized solutions to fit their goals.

Committed to bringing real impact to the community, Wayden serves as the vice president of Lung Kong Kung Shaw and head coach for ASB's softball team. His personal interests include spending time with his wife and daughter, lion dance, golf, softball and watching sports, especially the New York Yankees.

Wayden holds a bachelor's in business administration from the University of Oregon and is a graduate of Hawaii Baptist Academy.