MEET WITH A BANKER
Our bankers are dedicated to making your dreams possible. Whether it's in person, on the phone or at a video appointment, we look forward to helping you reach your next milestone, financial goal, and more.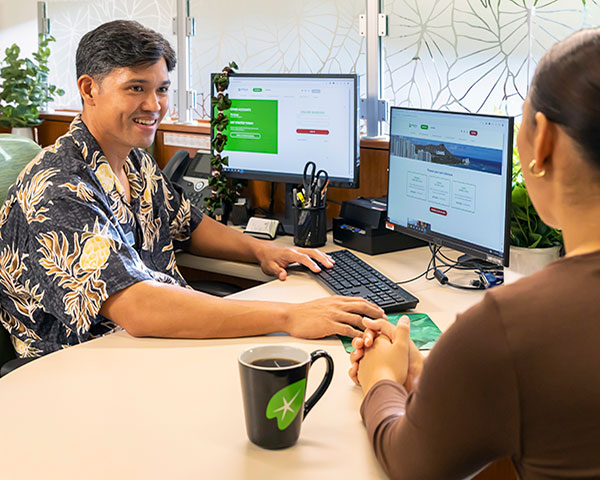 Tell us your dreams.
Our bankers will help you get there!
Let's Talk Money Management: Breathe easier with a plan for your money. Schedule time with a banker to make your accounts work for you and keep you on track to building healthy money habits.

Let's Talk Homeownership: Get excited about your dream home! Your experienced, local banker is here to remove the guess work with the pre-qualification and application process and show you ways to save thousands on closing costs.

Let's Talk Retirement: It's never too early to start planning for your retirement. Your banker will help you craft a financial plan that will help you retire with ease.