Secured Visa Credit Card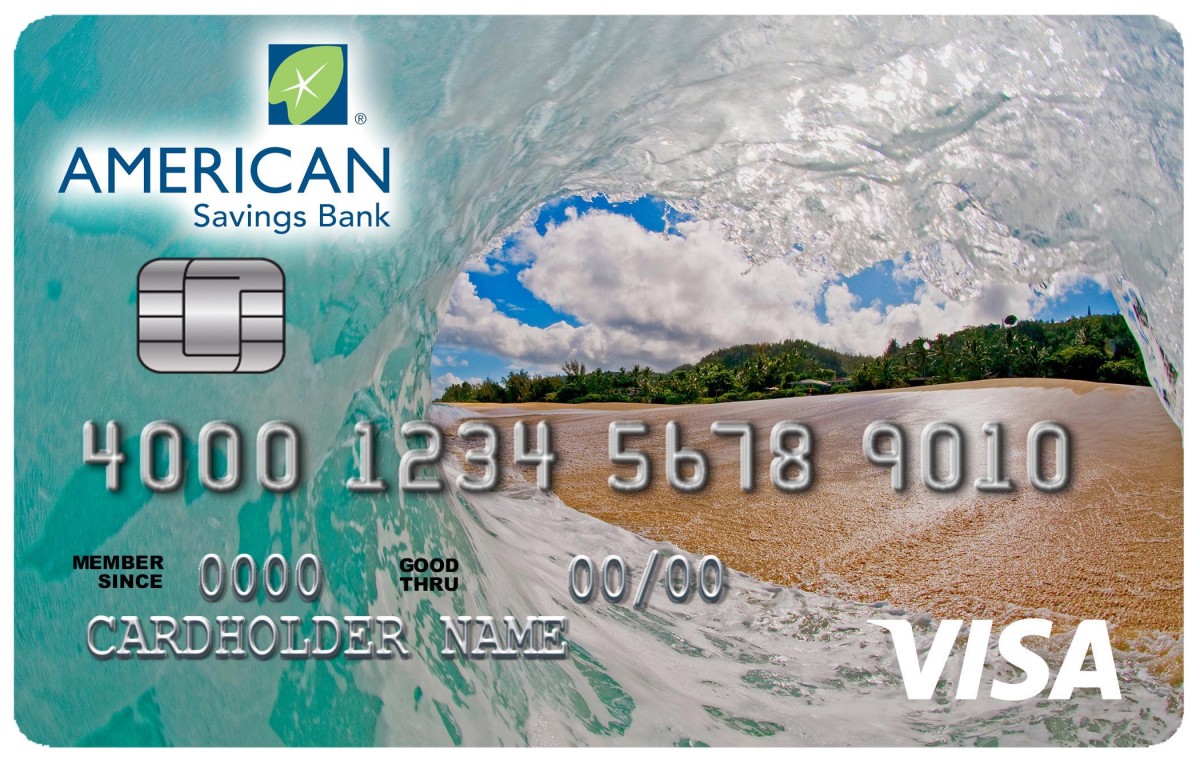 Features:
Annual fee of $351
Request your own credit limit by providing a single deposit between $300 and $5,000 (multiples of $50) when you apply, subject to credit approval
You may qualify for a credit limit increase without additional deposits within 7 months when using your card and making regular on-time bill payments, subject to credit approval
In as little as 11 months, you may qualify for an unsecured card and have your deposit automatically refunded to you when you maintain a good payment history with us, subject to credit approval
Automatic reporting to the 3 major credit bureaus to help establish credit
U.S. citizenship is not required, but you must have a valid SSN or ITIN and a valid U.S. address
Services:
View and pay credit card bills online at www.firstbankcard.com/asbhawaii
View FICO® Score each month online - for FREE! - Knowing your FICO® Credit Score can help you maintain and better understand your financial health.
Apple Pay
Please see the Summary of Credit Terms for important information on rates, fees, costs, conditions and limitations.
Can International Applicants Qualify for a Secured Visa Credit Card?
Just moved here from Japan? Recently landed from the Philippines? Visiting from China or South Korea? Transplant from Australia?
We offer secured visa credit cards that are well suited for people who have just moved to Hawaii and have not yet established credit in the United States. As long as you have a valid SSN or ITIN, as well as a valid US address, you can apply for our Secured Visa Credit Card.
For additional information about Annual Percentage Rates (APRs), fees and other costs, see Summary of Credit Terms.
Cards are issued by First Bankcard®, a division of First National Bank of Omaha, pursuant to a license from Visa U.S.A. Inc. VISA is a registered trademark of Visa International Service Association and used under license.

FICO is a registered trademark of Fair Isaac Corporation in the United States and other countries. Please note that new cardmembers will generally see their FICO® Bankcard Score 9 (the version of FICO® Credit Score we use to manage the account) within 45 days of account opening.

Apple, the Apple logo, and iPhone are trademarks of Apple Inc., registered in the U.S. and other countries.