Business Debit Cards
The Convenient Way to Pay Anytime, Anywhere
Free with all American Savings Bank Business Checking accounts, the Visa® Business Debit Card provides you with convenient access to your business checking account and more:
Pay for business expenses anywhere Visa is accepted, in person or online
Automatically track all your purchases with Online Banking
Add your card to your mobile wallet on your phone, tablet, or wearable device
Access your account at one of our ATMs or any ATM Visa is accepted, worldwide

Note: ATM access determined by Business Debit Tier requested at account opening

Use your card to set up recurring payments for monthly bills & expenses so your business never make a late payment
Get cash back with your debit card purchases at participating merchants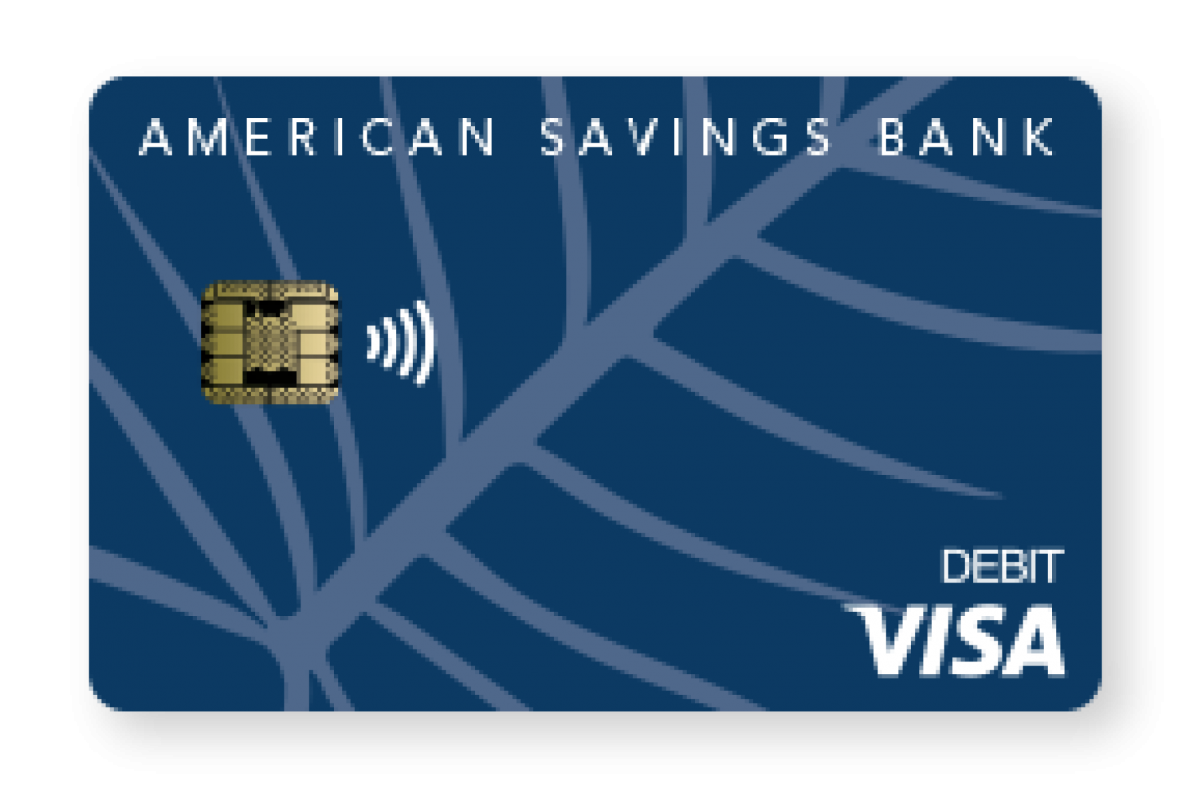 CONTACTLESS CARDS
If your American Savings Bank Visa card has the Contactless indicator on it, you can use it to make purchases with just a tap. Prior to the expiration date on your card, we'll send you a new contactless card.
More Debit Card Features
Debit cards are a convenient way to access your account and pay for everyday purchases—in person or online.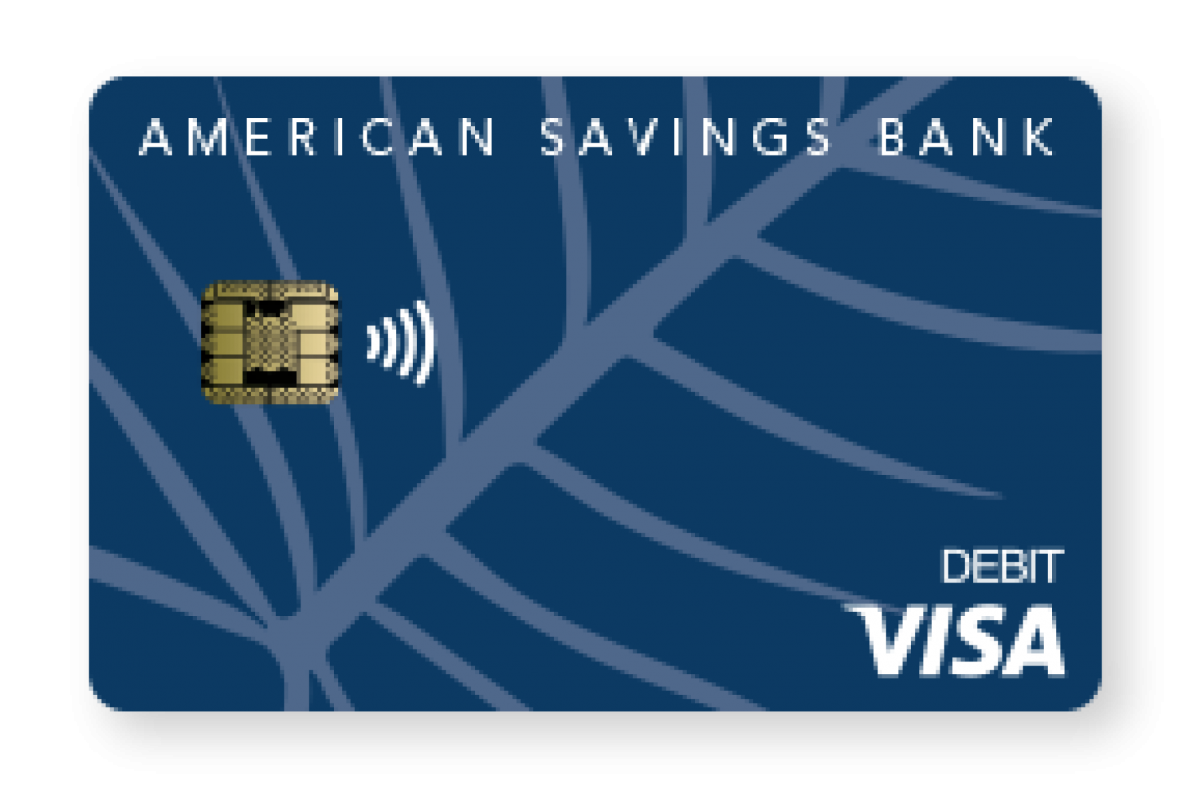 24-hour access to your funds at more than 115 American Savings Bank ATMs throughout Hawaii. No more waiting in line at a branch.
Withdraw cash anytime, anywhere from a worldwide network of ATMs displaying the Accel, PLUS or Visa logos.
Lost/stolen cards can be replaced unlike cash.
Accepted worldwide, wherever Visa is accepted.
Visa Zero Liability protection against unauthorized purchases; some restrictions apply.1
Purchase Security which covers items damaged or stolen (excluding theft from auto) 90 days from the date of purchase.2
Extended Protection which doubles the original U.S. manufacturer's warranty up to one year.3
Auto rental collision damage waiver.4
Travel and emergency assistance services5

Learn More >
©2022 Visa® All rights reserved.
Zero Liability - Visa's Zero Liability policy covers U.S.-issued cards only and does not apply to ATM transactions, PIN transactions not processed by Visa, or certain commercial card transactions. Cardholder must notify Issuer promptly of any unauthorized use.
Purchase Security - Coverage is provided up to a maximum of $10,000 per claim.
Extended Protection - Applies to warranties of 3 years or less, up to a maximum of $10,000 per claim or $50,000 per cardholder.
Auto Rental Collision Damage Waiver - Provides reimbursement for damage due to collision or theft up to the actual cash value of most rental vehicles when rental is used for business purposes. Rental must be purchased entirely with the Visa business debit card.
Travel and Emergency Assistance Services - Provides assistance and referrals in case of an emergency while traveling.