< Back Helpful Articles
Banking Basics for Teens
ASB August 16, 2021 | 5 min read

N/A



PICTURE THIS: You're about to start a summer job and your boss asks you for your bank information so you can deposit your paycheck right into your bank account. If you don't have a bank account, you'll have to wait to cash your paycheck.

Bank accounts are essential to managing your money, and opening an account as a teen is a great way to build good money habits for the future. At American Savings Bank, we know bank accounts can seem a little intimidating. Keep reading to learn about different account types and how to manage your money with banking tools like debit cards and Online Banking.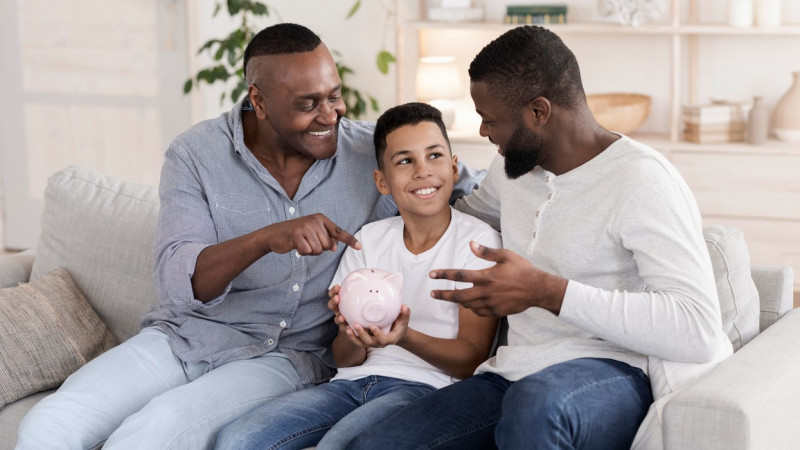 ACCOUNT TYPES: CHECKING AND SAVINGS
Not all bank accounts are the same. Different types of bank accounts give you access to different benefits and features. As a teen, you may not need more than one type of account to manage your finances. As you get older, your money situation will likely become more complicated, requiring you to maintain more than one account type. The two most basic bank account types for teens are:
CHECKING ACCOUNTS
An account that's made to keep your money safe while making it easy to access. The money in your checking account is accessible when you need it through debit cards, ATM cash withdrawals or paper checks.

SAVINGS ACCOUNTS
An account that's designed to keep your money safe for the long run. There are usually limits on the ways and number of times you can take money out of your savings account, making it less accessible than a checking account. However, most savings accounts earn interest, which is money the bank pays you for putting and keeping money in the savings account. Interest can help to grow your savings over time. A savings account is great for saving for a big purchase you want to make in the future — like your first car or a new cell phone.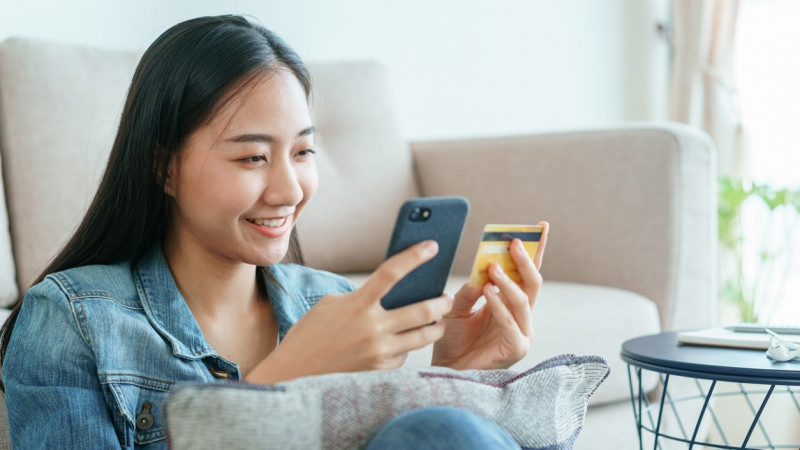 HOW TO READ YOUR BANK STATEMENT
Each month, your bank will send you a bank statement with details about your bank accounts. This will list your account type and every transaction you've had since your last statement. It's important to go over your bank statement as soon as you get it. Carefully reading through your transactions can help you spot inaccuracies or fraud. For example, if you notice a debit card purchase that you didn't make and think is fraudulent, you should contact your bank as soon as possible.
HOW TO USE ONLINE BANKING
Online Banking is an easy and convenient way to manage your money and make basic transactions in your checking and savings accounts. Once you have an ASB account, you can sign up for Online Banking, which lets you:
See your current balance and transactions such as debit card purchases on your checking account

Access account statements

Deposit checks using the ASB Hawaii Mobile App

Transfer money between your ASB and other bank accounts

Sign up for eStatements so you no longer get a paper statement in the mail

Set up alerts to notify you about your account activity like transactions or security concerns
ARE YOU A TEEN LOOKING TO OPEN A BANK ACCOUNT?
Whether you're starting your first job or heading to college, having a bank account is one of the easiest ways to manage your money. The earlier you get started, the more time you have to learn good banking and money management habits. Learn more about banking and open your first ASB checking account today.


Nothing contained in this material is intended to constitute legal, tax, securities or investment advice, nor an opinion that it is appropriate for readers. The information that is contained in this material is general nature. Readers should seek professional advice for their respective situations.
Free ASB Financial Education Course:
Checking Accounts
Learn about the features, benefits, and functions of checking accounts.

Take Course >