< Back Helpful Articles
Throw the best tailgate ever this football season
ASB October 19, 2018 | 5 min read

N/A



There's nothing like getting together your family and friends for a classic tailgate at Aloha Stadium. Planning to go to a Rainbow Warriors this season? Plan the perfect pre-game tailgate with these essential tips.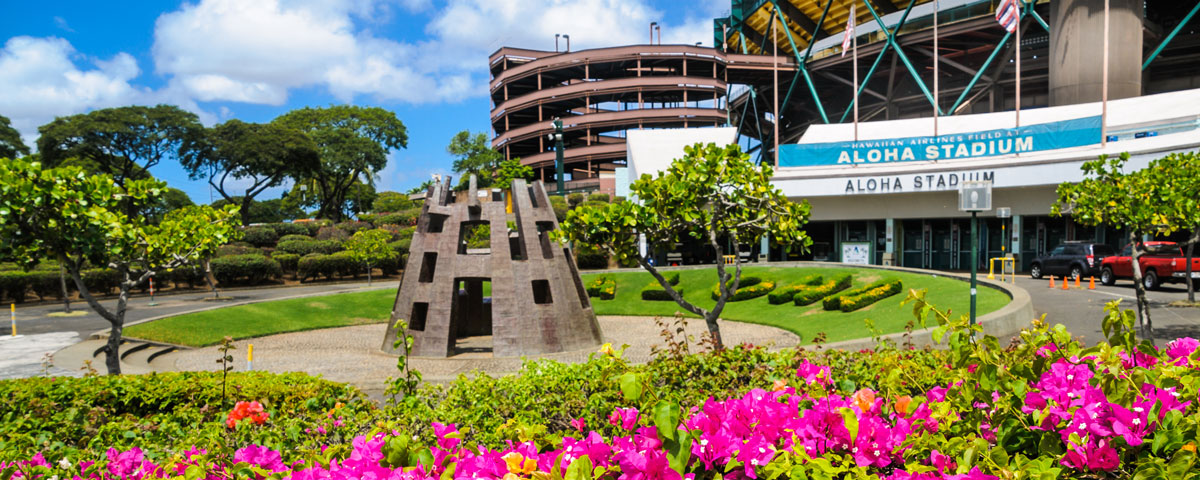 PREP THE DÉCOR
Tailgating is the perfect time to go all-out with your Rainbow Warriors pride. Deck out your tables with green and black tablecloths, or make banners and signs to hang around your tent or table out of poster boards or canvas, some stencils, and paint. You can even take the signs with you into the game!
Some décor can be functional as well. Instead of a plain serving tray, decorate it with a diagram of a football play. Coolers can be painted with simple stripes in team colors.
PLAN SERVING AND DINING OPTIONS
A parking lot isn't always the easiest venue for a meal. Plan logistics in advance to avoid wasting time during setup. Bring pop-up tents to keep your area shaded and folding tables which are easy to clean and store. Convert a truck bed or back of an SUV into a serving space.
Consider bringing eco-friendly paper utensils and sanitizing wipes that make cleaning simple. You can also bring real dishes in a covered bin so you can safely store them and keep dirty dishes in one place.
Planning the layout of your tailgate is a great time to review tailgating rules. The Aloha Stadium has a list of parking rules and prohibited items.
MAKE CLEANUP EASY
In addition to using disposable plates and utensils, you can make cleanup easy with a "tailgate kit." Put all your tailgate essentials into a plastic bin ahead of the game. Wet wipes, tin foil, and plastic baggies allow you to wipe down tables and store leftovers. If you're grilling, include a grill brush, tongs, metal spatulas, and grill-cleaning supplies. You tailgate kit is also a great place to store a small first aid kit in case someone gets a cut or burn.
Need to make a store run before you tailgate? Use a rewards credit card, like the Complete RewardsSM VISA® Card from American Savings Bank to earn rewards points on your purchases that can be used later for things like travel to see an away game on the mainland.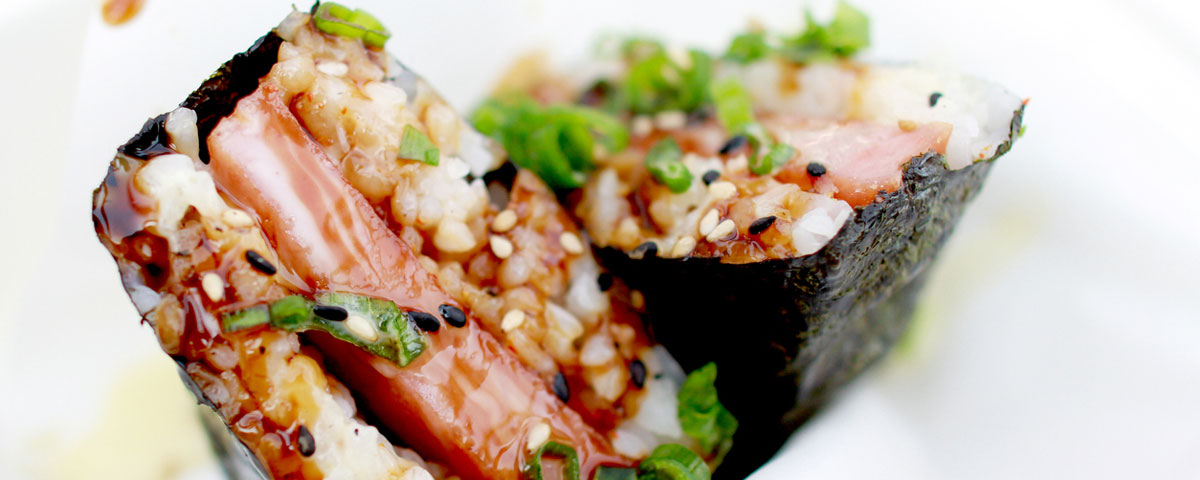 GAME PLAN YOUR MENU
The most important part of tailgating? The food! Plan ahead by determining which dishes you'll serve at your tailgate. Grilled hamburgers, hot dogs, and steaks are a common staple. And don't forget the mac salad, rice and poke, too! Have fun with dessert by serving cookies baked in football shapes decorated with brown and white icing.
Bring other tailgaters in on the fun by making it a potluck. Send out a group text or email so you know what everyone is bringing. Splitting costs is easy with payment apps like Pay a Friend on the mobile ASB app. Using a phone number or email address, you can securely send funds to your friends and family members.
DO YOUR PREP BEFOREHAND
Prepare as much of your tailgate supplies as you can before the big game. If you plan to grill meats like steak or chicken, marinate them the day before so they're ready to toss on the grill. Side dishes like dips and salads can be mixed up at home to save precious table space at the tailgate. Slice veggies and portion out crackers and chips to go with dips. To save space and time, use mason jars or resealable plastic cups to transport and serve foods.
Get the grill cleaned and ready before game day. Make sure you have enough lighter fluid and charcoal, or that your propane tank is full, so you don't run out of fuel halfway through grilling. If you've forgotten something and need to head to the store, make sure you have a checking account that offers eBanking so you can quickly check your account balance. The checking account options from ASB feature eBanking with no monthly fees and a free Visa® Debit Card for easy purchases.
ENJOY THE GAME
If you're planning a tailgate for football season, be prepared beforehand so you don't have to worry on game day. Enjoy cold drinks, delicious food, and great company at your tailgate as you cheer on the home team. As a sponsor of UH Athletics, we know how important tailgating is to the football experience. Have fun and stay safe this football season – and GO RAINBOW WARRIORS!