< Back Helpful Articles
How Your Workplace Affects Your Efficiency
ASB May 14, 2019 | 5 min read

N/A



Finding a great job is about much more than landing a job with the right title. Perhaps even more important than the job is the work environment where you'll spend your time. Most of us spend more time at work than anywhere else on a daily basis. A positive workplace not only allows you to make friends and grow professionally, but also helps you to work more efficiently.
At American Savings Bank, we take great pride in providing our Dream Team with a positive work environment. We believe that to give our customers the best banking experience possible, we have to start with happy and helpful team members. Take a look at some of the ways your workplace can have an effect on your efficiency and learn more about how ASB offers a great place to work with our new ASB Campus.
A GREAT WORKPLACE MAKES YOU HAPPIER
Have you ever worked at a job that you dreaded going to every day? If you have, you'll remember the lack of enthusiasm you had throughout the day. When you dread going to work, you're much more likely to watch the clock in anticipation of 5 p.m. In a negative workplace environment, you're likely to do the bare minimum instead of going above and beyond. In addition to the emotional effects, the stress of a negative workplace can lead to physical ailments. If you're in a negative work environment you may find your back or neck hurting after just a few hours at work. You might also notice a lack of energy throughout the day, no matter how much sleep you get the night before.
However, that all changes with the right workplace. A positive work environment can give you an energy boost to get things done. When you're surrounded by supervisors who want you to succeed and coworkers who are fun to be around, you are likely to feed off of their positive energy. Instead of dragging your feet and watching the clock, a great workplace can have you jumping out of bed to get to work every morning and looking forward to completing projects. Overall, being happy at work can help you to be more productive.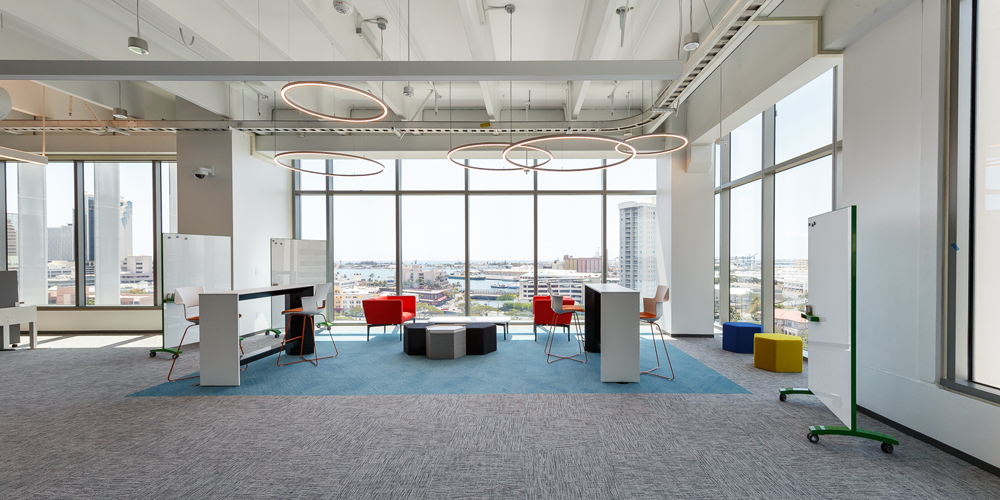 OPEN OFFICES ENCOURAGE COLLABORATION AND LEARNING
Many of us have worked in a traditional office setting. You probably had your own cubicle, or maybe a shared office. These types of office layouts can be great for privacy, but they don't allow you to share ideas or learn from coworkers easily. An open office environment encourages communication among team members and produces a sense of camaraderie between teammates.
Being able to easily collaborate on a project and ask a quick question helps you to move forward on projects. In a more traditional office setting, you may have had a question but didn't know who to ask. A lot of time could have been wasted looking for someone who knew the answer. In an open environment, you can use a group of minds to help find the answers you need. Likewise, an open environment workplace gives coworkers the chance to connect and learn from one another throughout the day. As one team member learns a new skill, such as a shortcut within a computer program, he or she can easily share it with the rest of the team, promoting increased productivity across the team.
POSITIVE WORK ENVIRONMENTS ALLOW YOU TO EXPRESS CREATIVITY
Some jobs encourage employees to get creative as a part of their job title. Marketing departments are full of creative opportunities, for example. However, that doesn't mean other jobs shouldn't have a creative aspect. While an accounting department may not seem like a place where you can let your creative juices flow, a great workplace will encourage you to use creative problem-solving skills. You'll also likely get the chance for other creative outlets in a positive work environment, such as company events for employees, community service opportunities, or enjoying lunch with teammates from other departments. When you're able to express your creativity, you'll probably find that you work with less stress and more efficiency.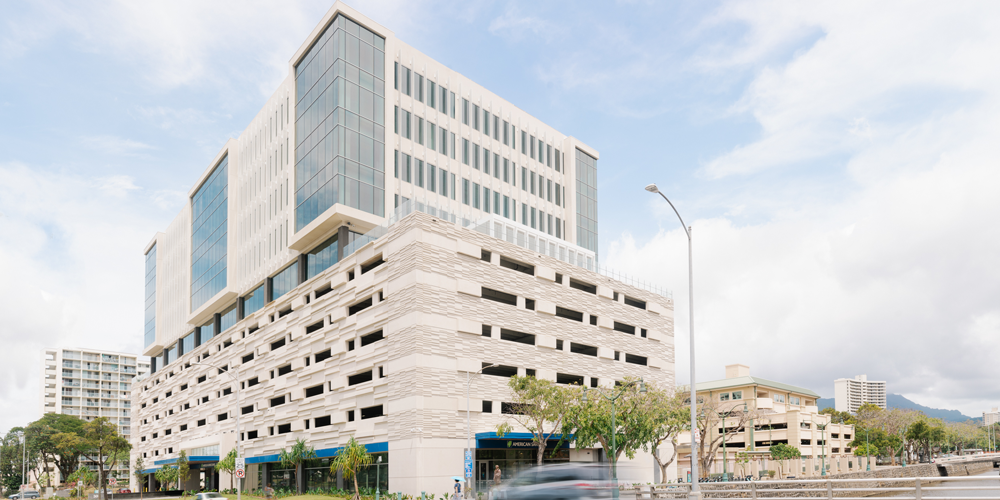 THE NEW ASB CAMPUS
The new ASB Campus, which recently opened in Honolulu, encourages teammates to enjoy and take pride in their work. One of the cornerstones to the design of the Campus is to encourage fun between teammates. We created an office space that not only promotes work productivity but gives our team the chance to relax and have fun at work. The office features an arcade and relaxation rooms. The arcade has a ping pong table for friendly competitions, video game consoles, and a Pac-Man machine with vintage arcade games (no quarters required!). Our relaxation rooms allow team members to get in a quick afternoon nap or meditation session so that they're ready to take on the rest of the day feeling well-rested and alert. We've even included self-serve Starbucks coffee machines and snacks for a quick pick-me-up while at work. These features for fun and relaxation are meant to build a work environment that lifts spirits instead of dulling senses.
In addition to the exciting perks for team members, the brand new office building has an innovative layout to meet the needs of a modern workplace. We're encouraging collaboration with building-wide WiFi, open floor plans and flexible workstations, complete with height-adjustable desks and a Bluetooth wireless set at each desk complete with headphones, a mouse and keyboard. We want our team to come to work and be able to have real conversations with one another. Additionally, teammates have the chance to meet people outside of their department at networking meetups and company events.
Our goal with the ASB Campus is to bring our Dream Team closer together than ever before. We look forward to being a place where teammates enjoy coming to the office and working hard to make dreams possible – for themselves, for our customers and for the community.