< Back Helpful Articles
Emi Au Named 2023 Women Who Mean Business Honoree
ASB April 13, 2023 | 3 MIN read

Personal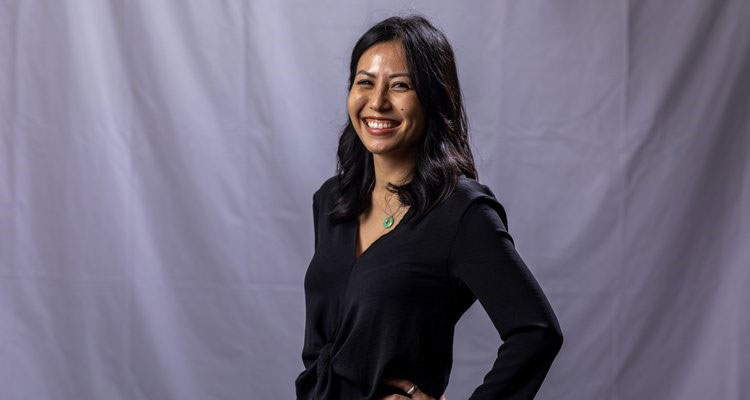 Emi Au, Senior Vice President, Director of Consumer Banking Strategy and Planning, was recently named a Pacific Business News (PBN) Women Who Mean Business honoree – a prestigious award recognizing Hawaii's top women leaders for their significant business and community contributions.
Emi joined ASB in 2016 as Director of Financial Planning and Analysis, and has skillfully navigated through complex initiatives, including the strategic construction of the ASB Campus and a global pandemic. She was then hand-selected to serve as the Director of Consumer Banking Strategy and Planning, where she uses her strong collaboration and leadership skills to execute ASB's vision of making banking easy for customers.

"Emi is always thoughtful with her approach and never afraid to ask tough questions. She was the youngest member of the executive committee, but she easily earned everyone's trust with her knowledge, professionalism and compassion. She has a heart for community service and is always willing to make time and space for what is asked of her. It's a pleasure to know such a bright and caring professional and I have no doubt she will continue to be an asset to our community as a leader." – Noriko Namiki, chief executive officer at YWCA Oahu.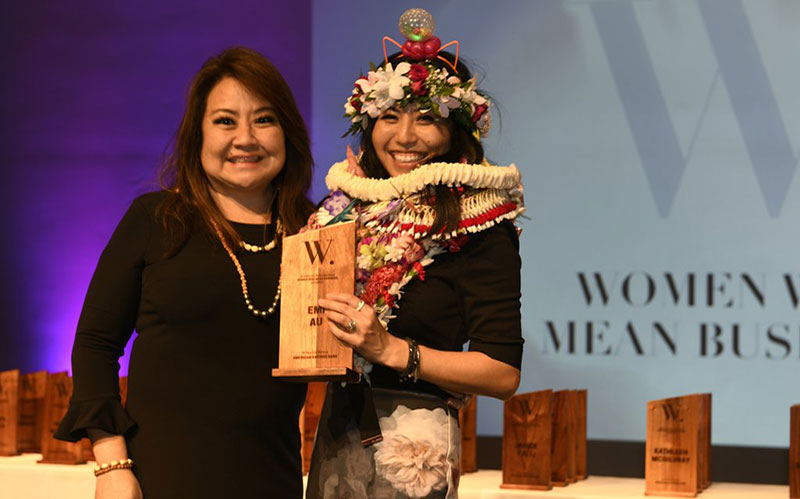 Emi volunteers her time with the U.S. Japan Council as the current chair of the Hawaii region and treasurer for the Chamber of Commerce Hawaii Young Professionals. As a huge supporter of animal rights and a dedicated foster mom of kittens, Emi has saved countless animals and works with Hawaii Humane Society to educate youth about animal foster care.
Check out Emi's interview below with PBN where she shares insights and highlights of her career and personal life.
What was your biggest accomplishment last year?
The biggest accomplishment for me was transitioning to a completely different role within American Savings Bank. For much of my career, I led financial reporting and analysis, budget and forecasting for the bank. In 2022, I moved into a new and exciting position focused on the bank's long-term consumer strategy including transforming our branch network, modernizing our customer call center and developing a relationship banking strategy. With that, ASB continues to support my passions including volunteering for our community, nonprofit board service, and focusing on family.
What is your top goal for 2023 and how do you plan to achieve it?
I think back to a conversation I had with my CEO, Ann Teranishi, earlier this year. She told me, 'Instead of focusing on what I did, focus on what I learned.' So, with that said, my top goal for 2023 is to 'let go.' I am a perfectionist at heart and can be my own worst enemy. I would love to get a point where I can be OK with not always being 'on top of it.' To keep me grounded with this goal, I surround myself with others [who] have a similar personal goal they are trying to achieve, and we have dialogue on our progress and our setbacks.
What do you do to relax?
This will seem very type A of me, but I relax by making to-do lists or cleaning my house, which is usually an item on my to-do list! My husband calls me a human Roomba. I also relax by spending time with my family, my husband, my three kids, my cat and foster kittens.
What work environment do you thrive in? If you've opted to implement a work-from-home or hybrid model, please describe your office setup and the impacts you have noticed personally, professionally and/or within your team.
I thrive best in an environment with other high performers who push and stretch me to do more. I've developed such meaningful relationships with my teammates. ... Personally, I prefer working in an office environment for that sense of community and collaboration.