American Savings Bank reveals interior renderings of new Honolulu headquarters: Slideshow
Thursday, February 16, 2017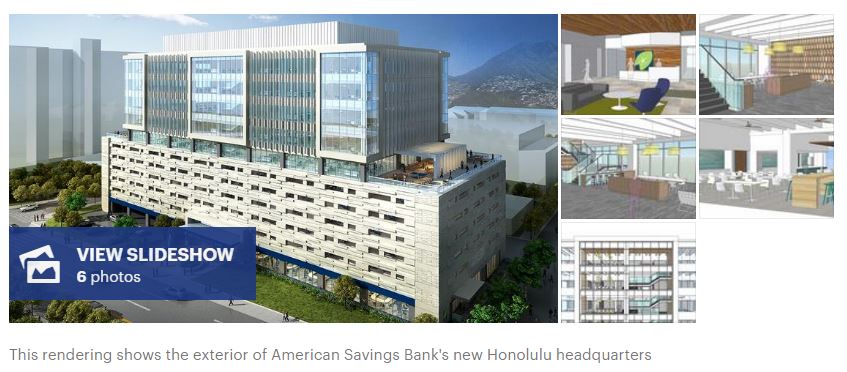 American Savings Bank released interior renderings of its future headquarters to PBN on Thursday, giving a sneak peek at the 373,00-square-foot, 11-story building planned for the block at 300 N. Beretania St., the site of the company's new campus.
The bank said approximately 600 of its employees will work out of the new headquarters, which will include 166,000 square feet of office space. The bank broke ground on the project on Saturday.

Rich Wacker, ASB president and CEO, said the new headquarters will help improve communication between ASB's employees.
"The campus is a facility, but it's not about the facility," he told Pacific Business News. "It's about that culture of what we're trying to create and the ability to get the whole team together and working without a gap, for that mission that we have."
The building, which will be located across from Aala Park, close to Chinatown, will bring employees from five different locations under one roof.
"We've gotten it down to five, but we're going to get it to one," Wacker said on centralizing the bank's headquarters. "That's the essence of what we need to do — that seamless teamwork and everyone being part of the engagement that we want to have. We're excited about it. It's really a game changer for is."
The bank, which paid $12 million for the 62,595-square-foot vacant lot, expects the campus to be completed in 18 to 24 months.
Nordic PCL is the general contractor, with the facility's exterior and interior design by Leo A Daly and ZGF Architects.
Anna Hrushka covers money and technology for Pacific Business News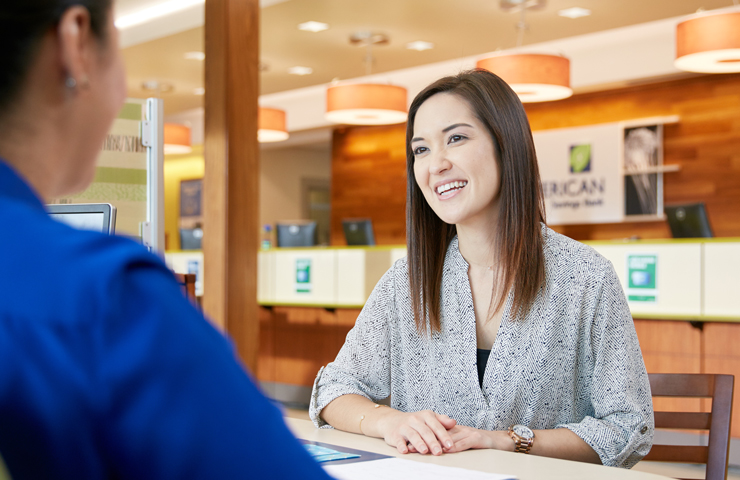 Take the next step and talk with one of our knowledgeable bankers. Find a branch and time convenient for you by using our appointment scheduler, or call our Customer Banking Center at (808) 627-6900 or toll-free (800) 272-2566.