< Back Helpful Articles
American Savings Bank Announces 2022 Community Impact Contributions
ASB February 03, 2023 | 4 MIN read

News Releases



American Savings Bank (ASB) announced its charitable contributions for the 2022 calendar year. In total, ASB donated more than $1.4 million to the community, which benefited nearly 125 local nonprofit organizations – about 45 more organizations than last year. In addition to monetary support, ASB teammates contributed hands-on impact through more than 12,000 Seeds of Service volunteer hours with more than 180 nonprofit organizations.

"At American Savings Bank, community is at the core of everything we do and I'm proud of our more than 1,100 teammates for continuously going above and beyond to bring real impact to our community," said Ann Teranishi, president and CEO at American Savings Bank. "From teaching students about smart money management to organizing community clean ups and sponsoring our Honolulu Little League World Series team, we are committed to driving positive change and building a better Hawaii for future generations."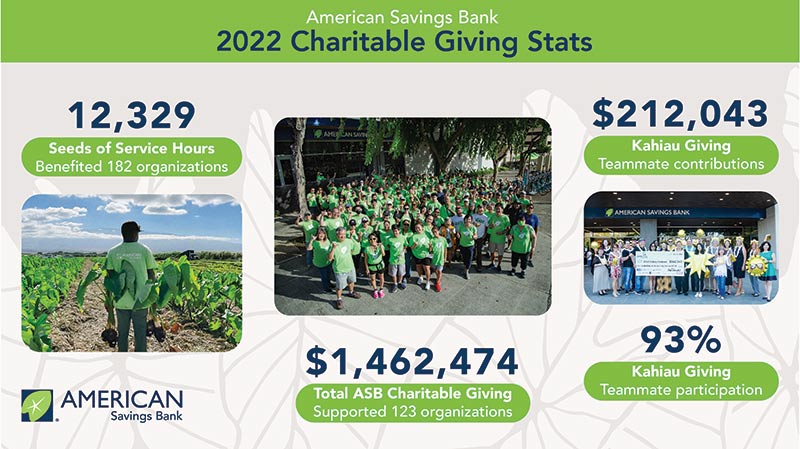 Since the Seeds of Service program began in 2005, ASB teammates have contributed more than 112,000 volunteer hours to the community.
ASB's donations support organizations that focus on improving education and financial wellness, strengthening families, promoting economic vitality by fostering innovation and entrepreneurship, increasing access to and the supply of affordable housing, and supporting the revitalization of Aala Park and the Kalihi-Chinatown neighborhood.
ASB's 2022 Community Impact Highlights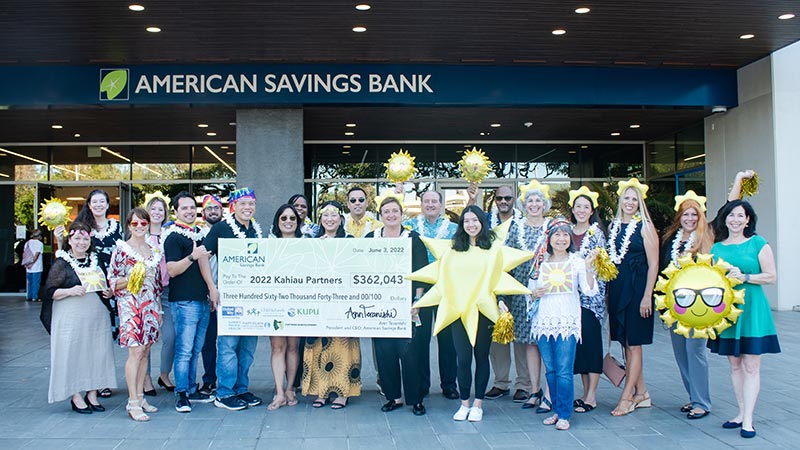 Kahiau Giving Campaign
In 2022, teammates contributed more than $212,000 to ASB's annual bank-wide Kahiau Giving Campaign resulting in the largest Kahiau program donation since 2011. Nearly 95% of teammates participated in the campaign and with a $150,000 match from ASB, more than $360,000 was donated to five nonprofit organizations, including Child & Family Service, Kapiolani Health Foundation, Kupu, Partners in Development Foundation and United Way chapters in Hawaii (Aloha United Way, Friendly Isle United Fund, Hawaii Island United Way, Kauai United Way and Maui United Way). Nearly $2.9 million has been raised through the Kahiau Giving Campaign since 2011.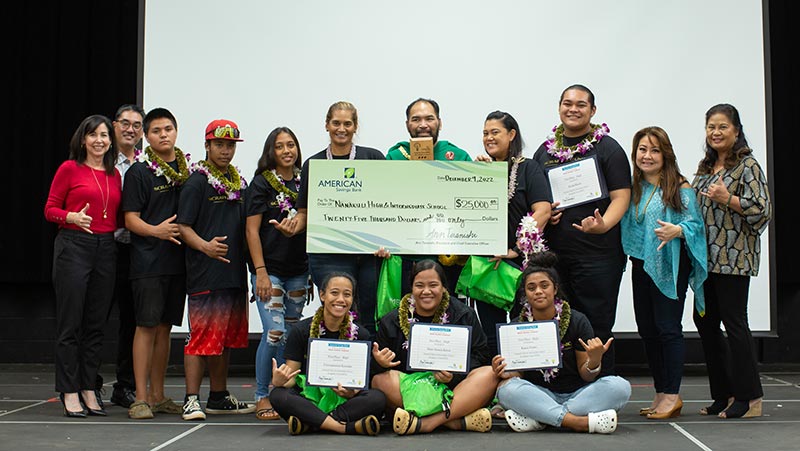 Bank for Education KeikiCo Contest
Nearly 400 students, representing grades 3 to 12, participated in this year's KeikiCo contest. Started in 2015, the annual contest received more than 125 entries from 17 schools across the state. Students formed teams of two to five students to showcase their best business plan ideas to a panel of esteemed judges for a chance to win up to $25,000. More than $140,000 was awarded to nine local winning schools.

Bonus Cash for Winners

This year, ASB sweetened the deal and gave all winning students on first place teams a $250 cash prize to invest in their future education. ASB will also match, up to $250, the net amount that their account balance increases in a 90-day period.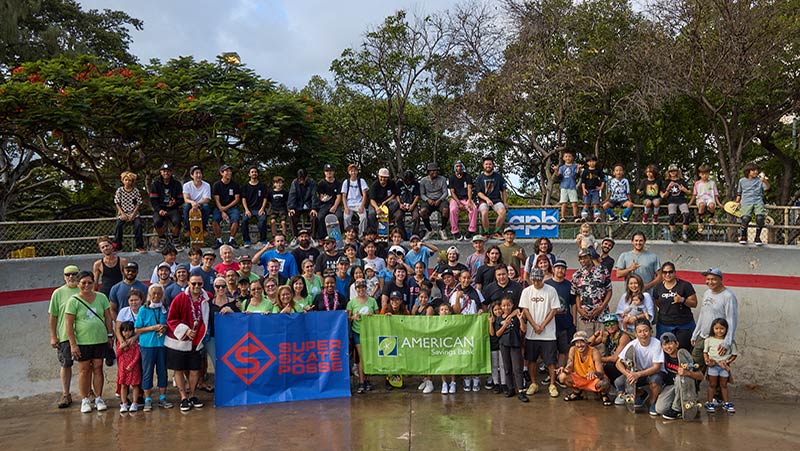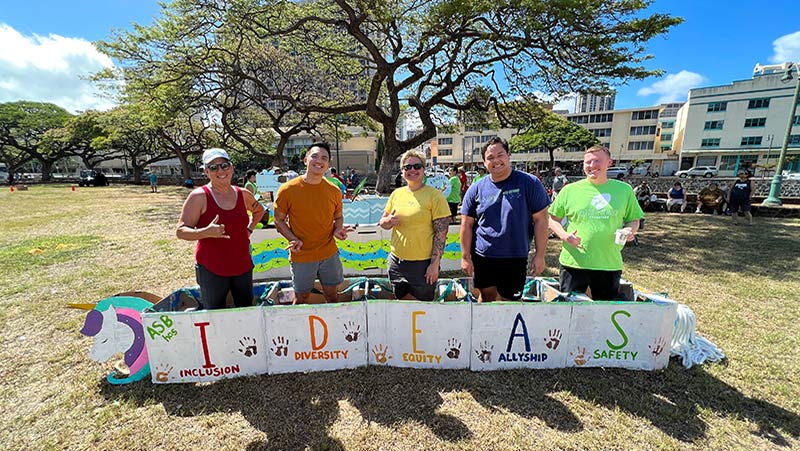 Reactivation of Aala Park
ASB is committed to bringing real impact to the community by reactivating Aala Park as a thriving community gathering place. ASB invested more than $240,000 to provide positive, family-friendly activities in Aala Park, including:
Weekly youth skateboard clinics and dog obedience trainings
An immigration resource fair
A Dragon Boat Festival – this year on land!
Youth sports clinics for soccer, flag football and speed and agility, in partnership with i9 and Hawaii Speed & Quickness
A skateboard giveaway and clinic for 50 youth where each participant received a brand new skateboard, ASB skateboard bag, helmet, sneakers, lessons from notable skateboarders and a professional skateboard demonstration by Jamie Reyes, a Hawaii native and second woman to be on the cover of Thrasher Magazine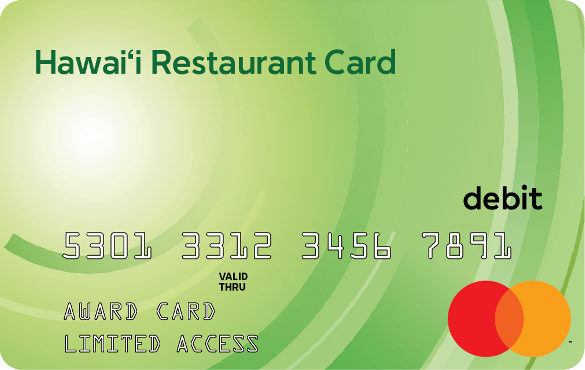 Hawaii Restaurant Card Business Holiday Card
ASB relaunched the Hawaii Restaurant Card Business Holiday Card program in a statewide effort to support the local restaurant and food supply chain industries at a time when they needed it most. More than $750,000 was injected into the industries with the help of more than 200 local establishments that purchased cards as holiday gifts for their clients and employees. ASB donated $129,000 in unused funds from the program to three nonprofits – Hawaii Chamber of Commerce Foundation, Hawaii Agricultural Foundation and Hawaii Restaurant Association Educational Foundation.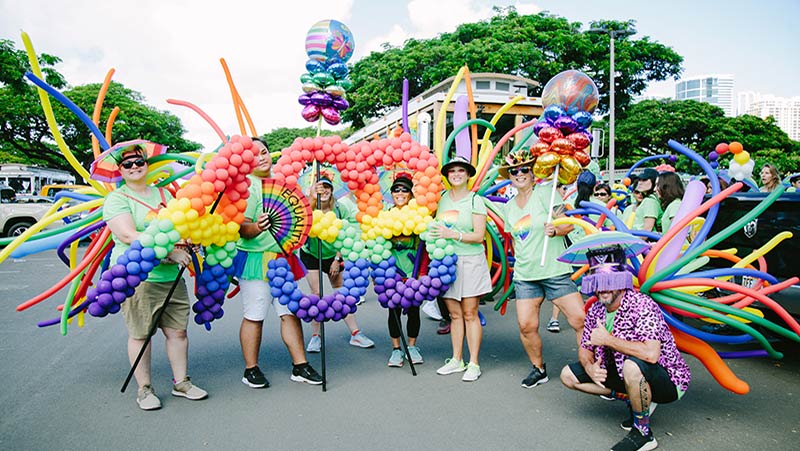 Honolulu Pride Festival & Parade
At ASB, individuals from all backgrounds, interests and sexual orientations are celebrated and supported. As a Visionary Sponsor of Honolulu Pride and proud supporters of the LGBTQIA+ community, ASB spent more than $46,000 as part of their commitment to promote diversity, inclusion and equity in the community.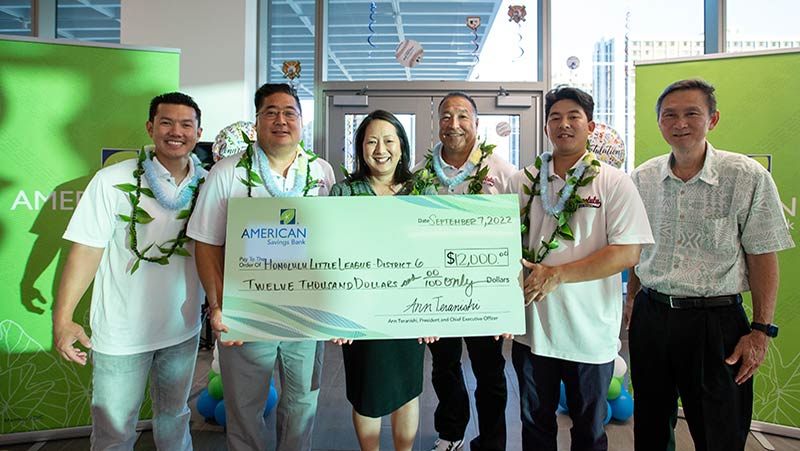 Honolulu Little League World Series Celebration
ASB is invested in the growth and development of Hawaii's youth. ASB donated $12,000 in support of the Honolulu Little League World Series (HLLWS) team, which included a $500 gift to each family to help cover out-of-pocket travel expenses, and hosted the champions and their families at the ASB Campus for a pep rally and post-win celebration.