Emi Au, 34 First vice president, director of financial planning & analysis, American Savings Bank
Friday, June 09, 2017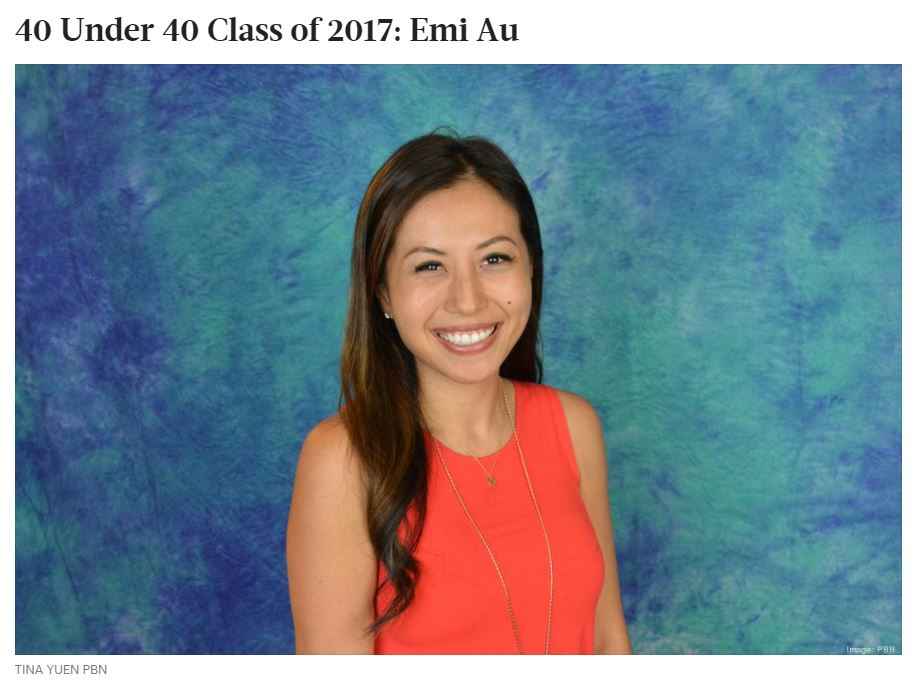 If you asked Emi Au what she thought her career path would look like while still a high school student in Southern California, she probably would have said veterinary school was part of the plan.
But after witnessing her first euthanasia as a vet's assistant in high school, she realized the profession wasn't for her.
"Accounting classes really clicked for me," she told Pacific Business News, when asked what her backup plan was.
The numbers game was a fit for Au, who started her career with Accuity LLP in 2005, eventually landing leadership roles at three of Hawaii's major financial institutions, First Hawaiian Bank, Central Pacific Bank, and her current role as first vice president, director of financial planning and analysis at American Savings Bank.
At American Savings Bank, Au oversees a team of six and is responsible for the annual operating budget for the bank, conducting quarterly forecasting and managing risk reports.
Au's leadership skills have been recognized outside of the ASB offices, as she was part of the inaugural cohort of the Patsy T. Mink Leadership Alliance, a six-month program that looks to grow and develop the leadership skills of emerging professional female leaders.
Au also lends her financial expertise to several nonprofits, where she serves as a board member and treasurer of Junior Achievement Hawaii, as well as a board member and finance committee member of the YWCA of Oahu.
While a career as a veterinarian was ultimately not in the cards for Au, she still finds the time to engage in what she calls a passion of hers.
"I'm big on animal rights," she said, adding she volunteers at the Hawaiian Humane Society, where she educates youth about foster care, as well as takes on the role of foster mom to rescue kittens.
---
Activities
Junior Achievement Hawaii, YWCA of Oahu, Hawaiian Humane Society, Institute for Human Services
Anna Hrushka covers money and technology for Pacific Business News
Hrushka, Anna. "Emi Au, 34 - First vice president, director of financial planning & analysis, American Savings Bank." Pacific Business News 9 June 2017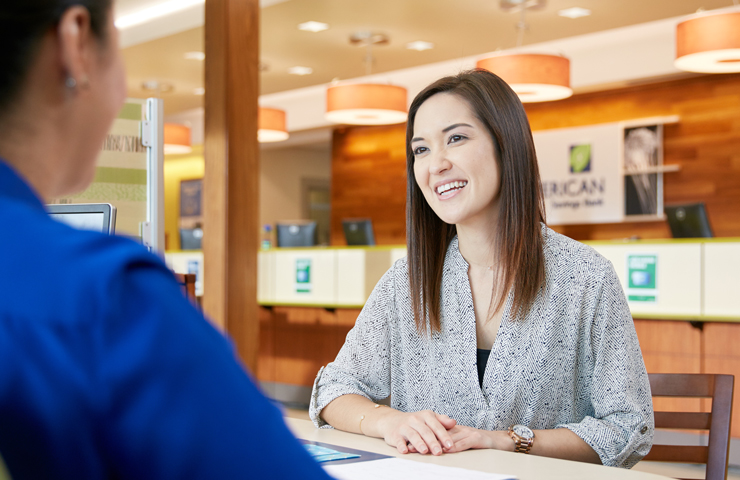 Take the next step and talk with one of our knowledgeable bankers. Find a branch and time convenient for you by using our appointment scheduler, or call our Customer Banking Center at (808) 627-6900 or toll-free (800) 272-2566.