Debit Cards
The Convenient Way to Pay Anytime, Anywhere
American Savings Bank Visa Gold and Platinum debit cards give you convenient access to your checking account and more:
Pay for purchases anywhere Visa is accepted, in person or online. There's no need to carry cash or checks when you have your debit card
Automatically track all your purchases with Online Banking
Add your card to your mobile wallet on your phone, tablet, or wearable device
Access your account at one of our ATMs or any ATM Visa is accepted, worldwide
Use your card to set up recurring payments for monthly bills & expenses so you never make a late payment
Get cash back with your debit card purchases at participating merchants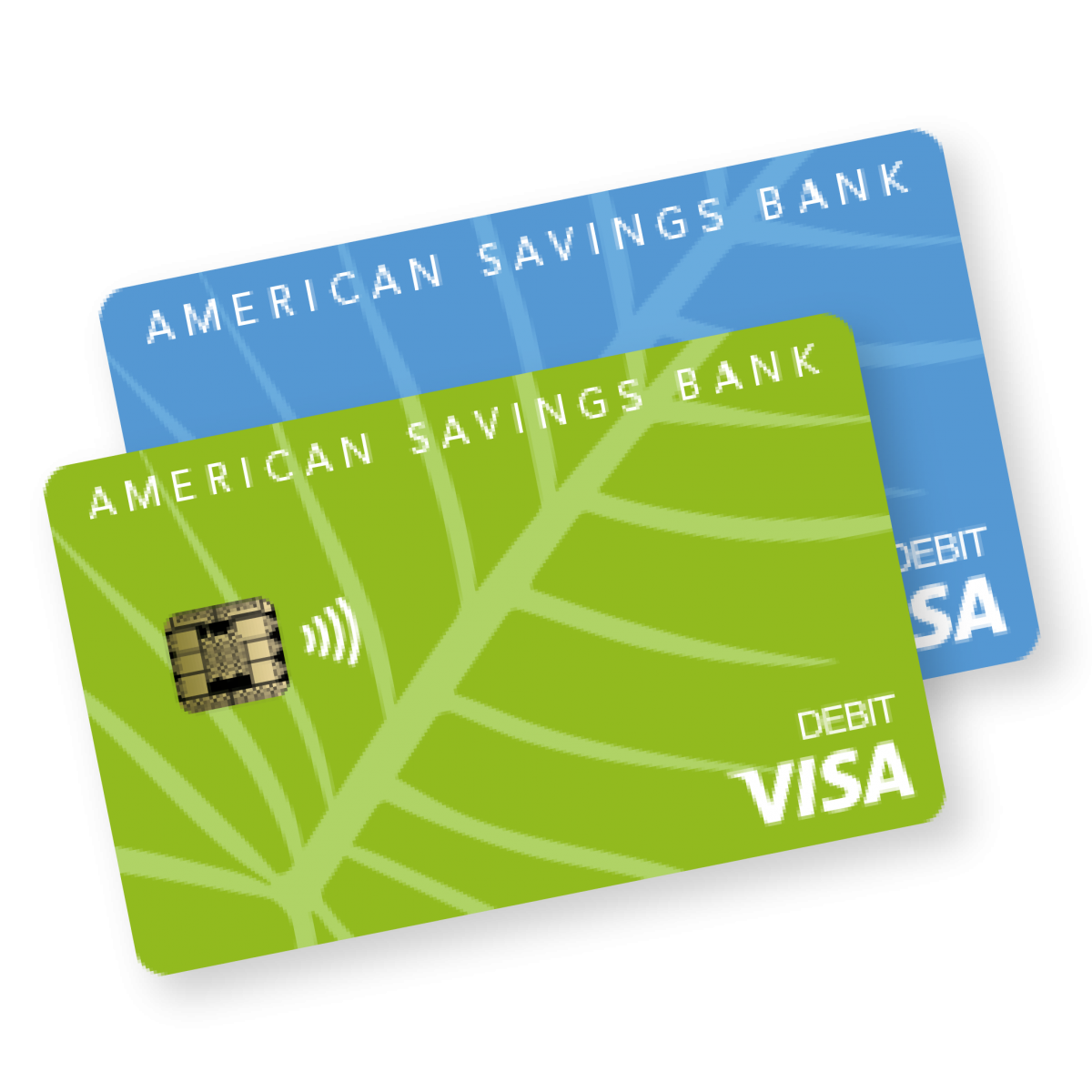 CONTACTLESS CARDS
If your American Savings Bank Visa card has the Contactless indicator on it, you can use it to make purchases with just a tap. Prior to the expiration date on your card, we'll send you a new contactless card.
More Debit Card Features
Debit cards are a convenient way to access your account and pay for everyday purchases—in person or online.
Please note - ASB ATMs that are enabled with EMV card readers will hold EMV Chip Cards in the card reader until the transaction is completed. This is similar to making a payment at a store checkout where the card is inserted in the payment device until the transaction is completed and you are instructed to remove it.

If the card does not have an EMV chip and it is active and has not expired, it will still work, and the ATM will prompt you to remove your card and continue your transaction.

©2022 Visa® All rights reserved.