The Benefits
A variety of savings options
Some accounts are tax-deferred and offer tax-free withdrawals for qualified educational purposes
Beneficiaries may be changed without penalty
Contributions may be made by any family member, including grandparents, aunties and uncles, cousins, and more
Saving for an Education
Start early. Open savings and investment plans when your child is young. Our Financial Consultants can help you by informing you of some of the different tax-advantaged ways to save for your child's college education:
Section 529 College Savings Plan
This plan provides the greatest opportunity for saving for your child's education. Contributions are tied to the gifting exclusion limits — the limit is $14,000. Not only that, but a special rule allows you to make up to five years worth of contributions (or $70,000) in one year. The best part is the contributions are tax-deferred and may be withdrawn income tax-free for qualified educational purposes.
A CESA enables parents, grandparents, guardians to save for a child's future education. Your contributions are not tax-deductible, but all earnings and withdrawals are tax-exempt and free of withdrawal penalties as long as the withdrawals are made for qualified education expenses. More >
Custodial Account (UTMA or UGMA)
This account provides a wide variety of investment options and earnings. Up to certain limits, these accounts are taxed at the child's rate. Withdrawals may be made for any expenses that benefit the child – not just education expenses.
Getting Started
College and post-graduate education is a substantial expense. Our Financial Consultants will assist you in preparing for this expense. Before you meet with them you should:
Indicate what type of school your child is planning to attend (private or public) and the projected cost of attending that school
Identify the number of children you have who are planning to attend college and their age
Provide details on your financial situation and income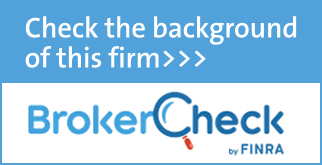 † Securities and Advisory services offered through LPL Financial, a Registered Financial Advisor. Member FINRA/SIPC. Insurance products offered through LPL Financial or its licensed affiliates. American Savings Bank and American Insurance and Investments are not registered brokers/dealers and are not affiliated with LPL Financial. The LPL Financial representative associated with this website may discuss and/or transact securities with residents of the State of Hawaii.
Not Insured by Any
Federal Government Agency
GET STARTED
Speak to a Financial Consultant
Call Us
Our Customers Also Chose
COMMON QUESTIONS