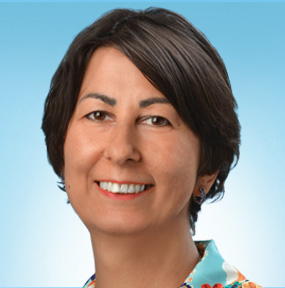 Edina Galla
Vice President
Executive Residential Loan Officer
American Savings Bank
NMLS #374225
Equal Housing Lender
Direct: (808) 593-4863
Mobile: (808) 927-1902
egalla@asbhawaii.com
(Hungarian speaking)
Edina joins the Home Loans team with more than 16 years of experience in the mortgage industry. Previously a loan officer at another local bank, Edina is passionate about making the mortgage process easy and convenient and goes the extra mile to make her clients comfortable. Edina is committed to making dreams possible and has extensive knowledge in loan processing and loan origination. Experience, integrity and genuine desire to help clients find their dream home are just some of the reasons to choose Edina.
Edina moved to Hawaii more than 17 years ago. In her spare time, she enjoys an active lifestyle, gardening, cooking and spending as much quality time as possible with her family.

Edina is fluent in Hungarian and received her education in Hungary prior to moving to Hawaii.