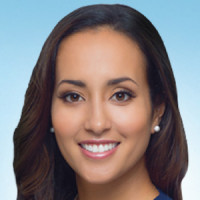 Michelle Luxton
Vice President
Executive Residential Loan Officer,
Private Lending Group
American Savings Bank
NMLS #363495
Equal Housing Lender
Mobile: (808) 228-8850
mluxton@asbhawaii.com
Michelle Luxton joins American Savings Bank's Private Lending Group as a vice president and senior residential loan officer, with more than 8 years of industry experience. Prior to ASB, Michelle served as a producing branch sales manager for the Honolulu office of a national mortgage company, and was consistently ranked among company's top 5 producers nationwide. Her Honolulu branch was also named as the company's top producing branch each year she was there. Michelle's outstanding work has been recognized by both her colleagues and customers, as she has been recognized as one of the Hawaii's Top 100 Loan Officers multiple times.
An active member of the community, Michelle serves on the board of directors for the Outrigger Canoe Club and is a board member of the Punahou Alumni Association. She is also a member of a number of professional organizations, including the Hawaii Association of Mortgage Brokers (HAMB) and the Mortgage Bankers Association of Hawaii (MBAH).
Michelle is a graduate of Punahou School and Santa Clara University, where she played Division I volleyball, helping her team make their first NCAA Final Four appearance in school history and later captaining her team to two West Coast Conference titles. She also played a year of Division I tennis. Prior to her financial career, Michelle's love of athletics led to a job in public relations for the San Jose Earthquakes, a professional soccer team based in California. She also continues to share her passion for volleyball with others, coaching indoor volleyball at Punahou School and beach volleyball at Outrigger Canoe Club. She also participates in adult tennis leagues and beach volleyball tournaments on both state and national levels.