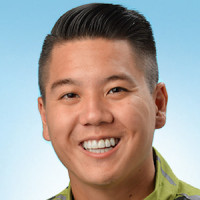 Reyn Sugai
Vice President
Executive Residential Loan Officer
American Savings Bank
NMLS #1636384
Equal Housing Lender
Direct: (808) 593-4864
Mobile: (808) 979-6641
rsugai@asbhawaii.com
Reyn joins American Savings Bank with extensive experience in integrating technology into the mortgage process. Born and raised on Oahu, his local values are engrained in his service to create a comfortable, convenient, and efficient mortgage experience. His passion is working with First Time Homebuyers. Reyn also specializes in New Project loans, MCC loans, VA loans and Jumbo loans.
Reyn is a member of the Junior Japanese Chamber of Commerce and volunteers annually at Special Olympics. He is also head coach for the Pac 5 JV baseball program. Reyn graduated from University Lab School and played Division One baseball at Temple University and the University of Northern Colorado. In his spare time, he is an avid golfer and supports his favorite team the Los Angeles Dodgers!
Reyn's mission statement: Provide the best mortgage experience to each and every customer so they can achieve financial stability through real estate that can be passed down from generation to generation.