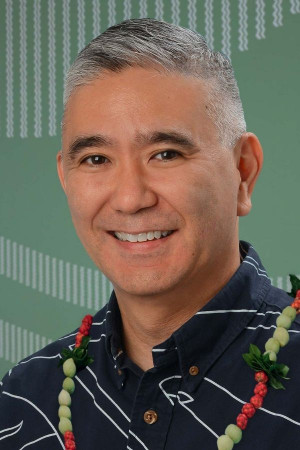 David Oyadomari
Executive Vice President &
Customer Experience & Operations
David Oyadomari is Executive Vice President of Customer Experience & Operations. In his role, he is responsible for improving the bank's operational efficiency while ensuring an excellent customer experience.
David has more than 12 years of diverse experience in banking. His work includes working on ATMs, digital banking solutions, new product development, and retail and consumer lending. He previously served as founder and managing director of Ekklesia Capital, an innovation and strategy firm focused on developing small businesses.
David holds a Bachelor of Arts in Economics and Philosophy from Claremont McKenna College and a Master of Business Administration in Strategic Management from the Wharton School at the University of Pennsylvania.
He serves as President of the Claremont McKenna Alumni Association – Hawaii Chapter, strategic advisor for FTV Capital, advisory board member of Chaminade University Business School, network member of Family Business Center of Hawaii and board member of Hoea Foundation. David is a founding member of Kakaako Christian Fellowship and a member of the Omidyar Fellows, Cohort IV.