< Back Helpful Articles
American Savings Bank Celebrates Newly Renovated Hilo Branch
ASB November 21, 2022 | 2 MIN read

Community



American Savings Bank (ASB) celebrated the completion of its Hilo branch renovation project at a private blessing ceremony on Monday, Nov. 21. The construction project, which began in February, highlights ASB's continued commitment to its Hilo customers and community.

"American Savings Bank has been a part of the close knit Hilo community for more than 50 years and has built strong partnerships with Hilo businesses, residents and customers," said Ann Teranishi, president and CEO at American Savings Bank. "Our team is excited to continue offering exceptional in-person and digital banking solutions to help make dreams possible for customers."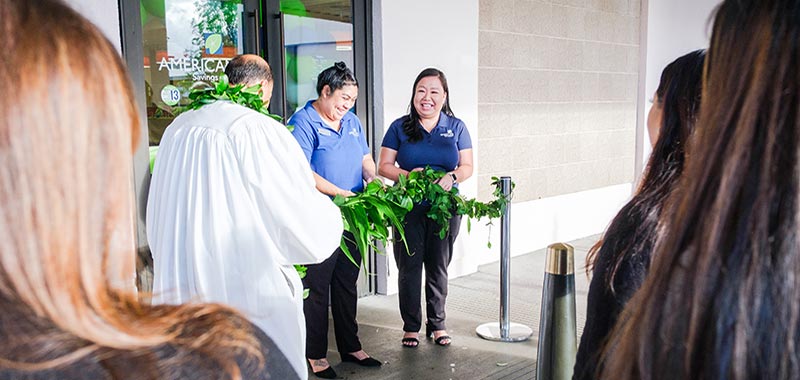 ASB continues to invest in its facilities across the state as part of its commitment to make banking easy and convenient. Hilo branch customers can now look forward to:
Modern, spacious and open layout;
Brighter and cooler branch, featuring sustainable, energy-efficient lighting and air conditioning system;
ASB's signature Sig Zane kalo graphics throughout the decor; and
Modern, spacious and open layout;
Two new full-service ATMs that allow customers to make check and cash deposits, receive paperless receipts and withdraw bills in multiple denominations.

Following the blessing ceremony, the public was invited to stop by for an all-day Customer Appreciation Day celebration. Guests enjoyed free giveaways and delicious treats and received personalized financial assistance from the friendly and knowledgeable Hilo bankers.

The Hilo branch, led by branch manager Mabyn Ganiron, offers full-service banking, personalized financial resources, ample parking and is open six days a week.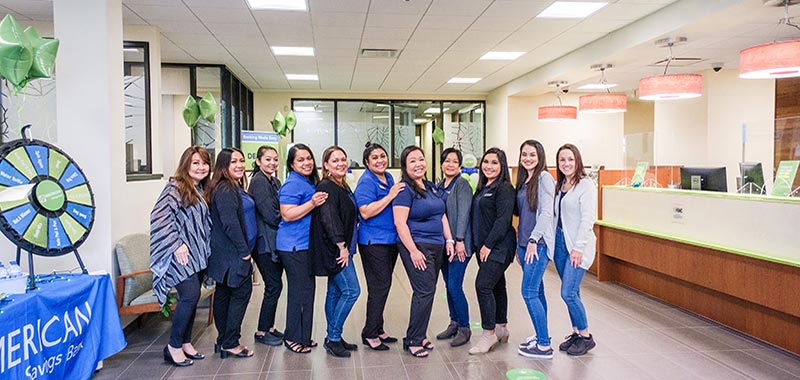 Hilo Branch Hours
Monday to Thursday: 8 a.m. to 5 p.m.
Friday: 8 a.m. to 6 p.m.
Saturday: 9 a.m. to 1 p.m.
For more information on services provided at the Hilo branch: asbhawaii.com/locations/big-island/hilo

In addition to ASB's statewide network of branches and ATMs, customers can also take advantage of ASB's online banking options and the ASB Hawaii Mobile App. Customers can also schedule phone appointments with bankers through the Make An Appointment tool available at www.asbhawaii.com.