< Back Helpful Articles
What is CHANGE?
ASB February 21, 2020 | 5 min read

N/A





Source: Hawaii Community Foundation, CHANGE
Living in Hawaii definitely has its perks – the aloha spirit, beautiful environment and amazing food and people. But, many of us know that living in paradise comes at a cost. From wage disparity to the lack of affordable housing, Hawaii residents face increased challenges that threaten the well-being of our state.
ASB is proud to be a part of an initiative that is bringing organizations and people together to directly and collaboratively address these challenges. The CHANGE initiative is a movement that was established by the Hawaii Community Foundation. Based on statewide data mapped out in a CHANGE framework, the initiative seeks to bring people together to collectively change the way we solve Hawaii's challenges.
CHANGE zeroes in on the following six essential areas: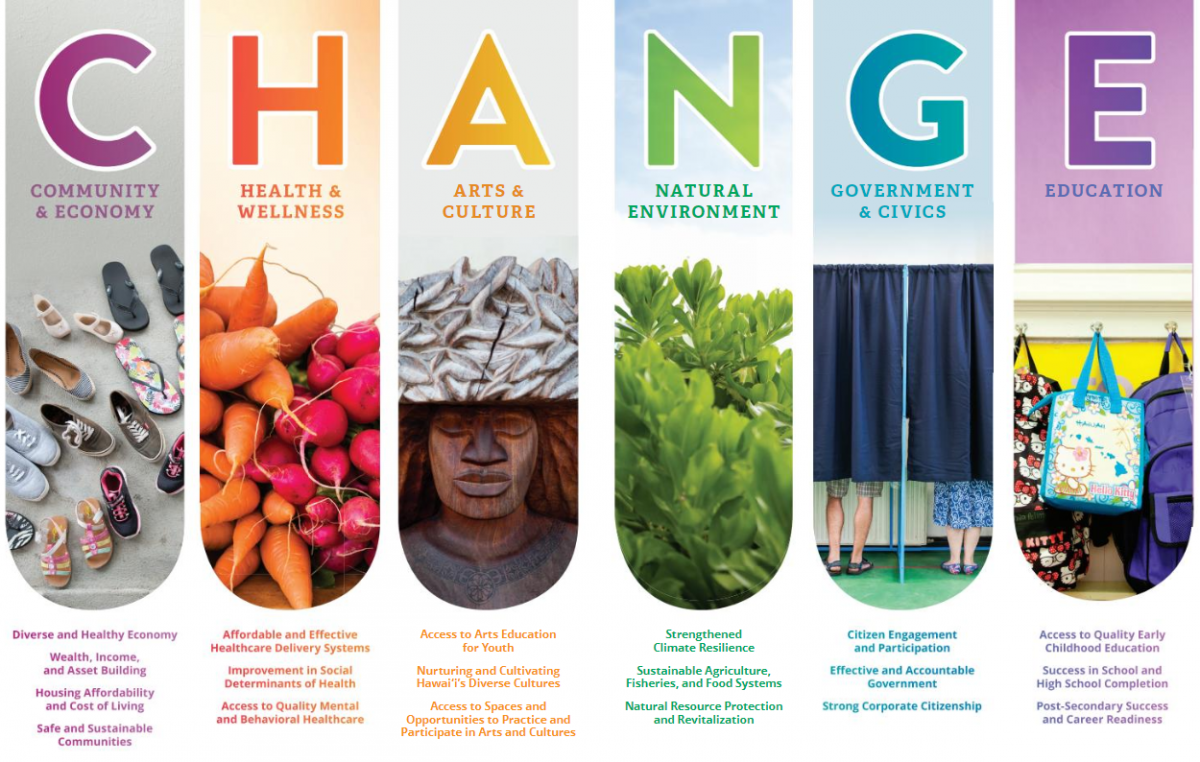 Source: Hawaii Community Foundation, CHANGE Brochure

The data identified through the CHANGE framework provides an opportunity to work better together, foster innovation and collaborate across all sectors.
At American Savings Bank, we work hard to make dreams possible. To us, this means rolling up our sleeves to help people find real answers to real problems.
We participate in CHANGE through a number of ways. Our president and CEO, Rich Wacker, is a committee chair on the Community & Economy committee, developed through the Hawaii Executive Conference. We bring real impact to our community in the areas of improving education with a focus on financial literacy, strengthening families and promotion innovation and entrepreneurship – all of which further solutions to the challenges the CHANGE data presents. We are also proud to support CHANGE events such as Hawaii Business Magazine's 2020 CHANGE series.
We're proud to participate in CHANGE, working with our community to create a better Hawaii – now, and for future generations.
To learn more about CHANGE, click here.