< Back Helpful Articles
Make Home Ownership A Reality During These Challenging Times
ASB July 15, 2020 | 5 min read

N/A



If you were thinking about buying a home or refinancing your current home before the pandemic hit, American Savings Bank wants you to know there's still hope! ASB is now offering a range of different program options to make those dreams of owning a home come true.
Just because we're going through a global pandemic doesn't mean that you need to put your dream of purchasing your first home on hold. In fact, with interest rates so low, the experts at ASB say now is actually a great time to buy a home. The first step would be to meet with a loan officer to figure out your budget. A loan officer can also share information on first time homebuyer programs. During the pandemic, ASB has really stepped up the ways it's able to be there for customers in order to help them figure out how to best manage their finances given the current circumstances.
If you already own a home, the low interest rates also make it a good time to consider refinancing. A HELOC is a Home Equity Line of Credit. In simple terms, it's a line of credit secured by the value of your home minus what you still owe on it. For example, if your home is worth $500,000 and you still owe $200,000, your equity in your home is $300,000. A HELOC is used to access your equity in a credit line that can be used to purchase the things you want or need. Many Hawaii residents use HELOCs to make renovations, complete home improvement projects, or make major purchases. ASB provides qualified Hawaii homeowners with HELOCs up to $1,000,000.
You can apply for a HELOC by visiting a financial institution such as ASB and having a banker assist you and help you figure out what the best option is for your financing needs. For HELOCs, if you prefer not to physically come into a branch, ASB accepts applications online at asbhawaii.com. On its website, the bank also offers mortgages and HELOC calculators which can help you determine how to budget.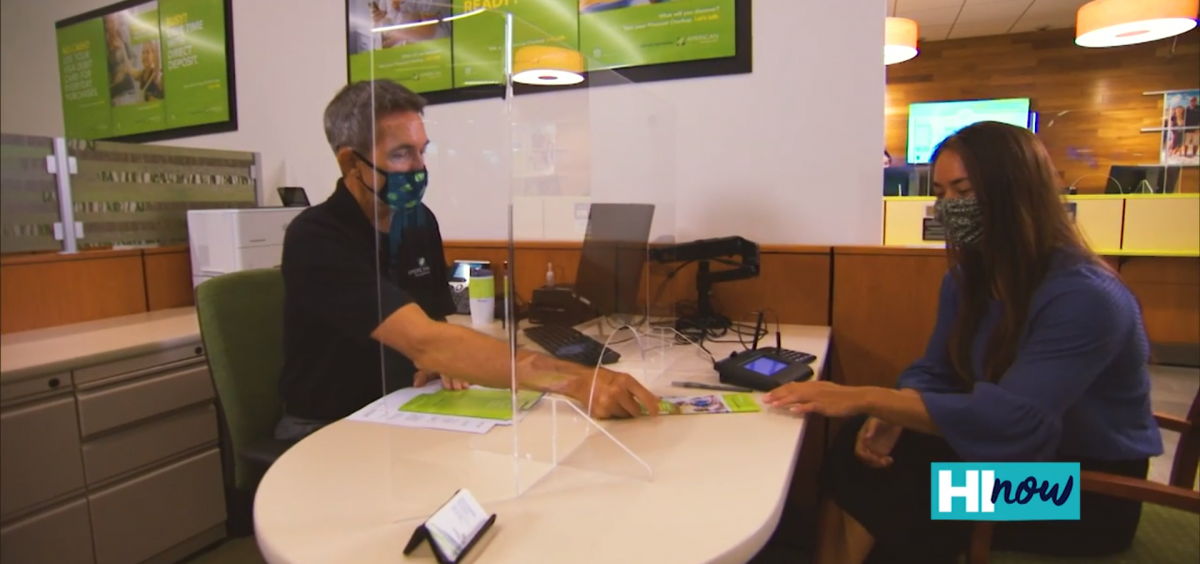 "We know that this pandemic has resulted in a major impact on our economy, with unemployment at an all-time high," says Alan Fentriss with American Savings Bank. "To help our customers during this challenging time, we have financial hardship program that can help you depending on your situation."
ASB encourages customers who are dealing with challenges during this time to reach out and learn more at asbhawaii.com/hardship.