< Back Helpful Articles
Bank Safely During a Pandemic with ASB
ASB August 12, 2020 | 5 min read

N/A



While a lot has changed since the start of the pandemic, banking is easier than ever. Like many financial institutions across the nation, American Savings Bank has implemented new measures to ensure the safety of our customers while keeping banking convenient.
"At ASB, we're doing all that we can to keep our customers and teammates healthy and safe," says Patti Kino with American Savings Bank. "In addition to increased cleaning and disinfecting at all of our locations, we are asking all customers to wear face masks and practice social distancing following the path of stickers in our branches."
ASB has also installed Plexiglas at its teller line and banker desks. The teams at each branch are also monitoring the amount of people inside each location. For senior customers and those at-risk, every branch offers Kupuna Hour during the first hour of each day, Monday through Friday, in which team members prioritize seniors 60 and up and at-risk individuals with an accompanying caregiver or family member as needed.
"We are now living in a 'new normal,' and part of this includes doing more things virtually to allow our customers to bank from a safe environment, like their home," Kino says.
To save customers time, there are a lot of things you can do without ever going into a branch! ASB's online banking has bill pay which allows customers to either schedule bills to be paid with a recurring frequency or also schedule a one-time payment. Our mobile app also allows for quick check deposits to your accounts.
"You can also visit our ATMs to deposit and withdraw money," Kino add. "All of these channels allow you to stay in tune with your account activity and will save you so much time."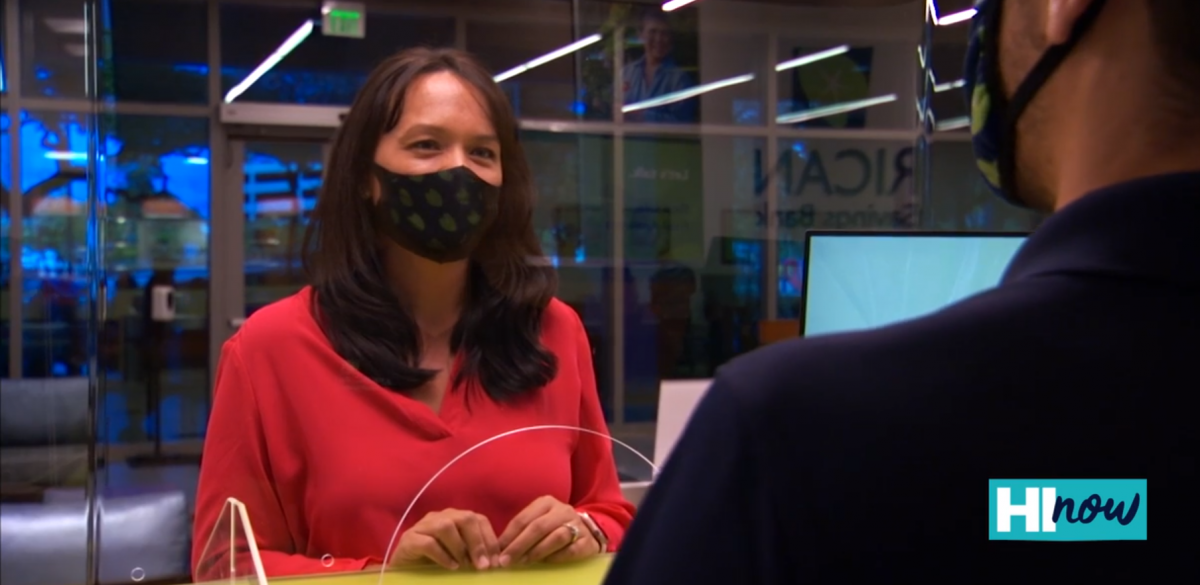 For folks who are skeptical about using these online tools, you can also set up alerts for logins, transfers and other transactions that will give you peace of mind knowing that you'll be notified each time there's activity on your account or profile.
"We really try to make banking easy by being there for our customers, whenever they need us," Kino says.
In an effort to make banking simple and convenient for our customers from the comfort of their own homes, ASB launched an online Make an Appointment tool which allows customers to meet with a banker when they find it convenient for them. To do this, go to asbhawaii.com and click on the "Make an Appointment" square on the right side of the screen. You choose the branch you would like to connect with and select the date and time of your appointment. One of ASB's experienced bankers from that branch will then call you at the selected time to help you with your financial needs. It's easy, convenient and will save you time!