< Back Helpful Articles
American Savings Bank First in State to Achieve WELL Health-Safety Rating
ASB September 30, 2020 | 5 min read

N/A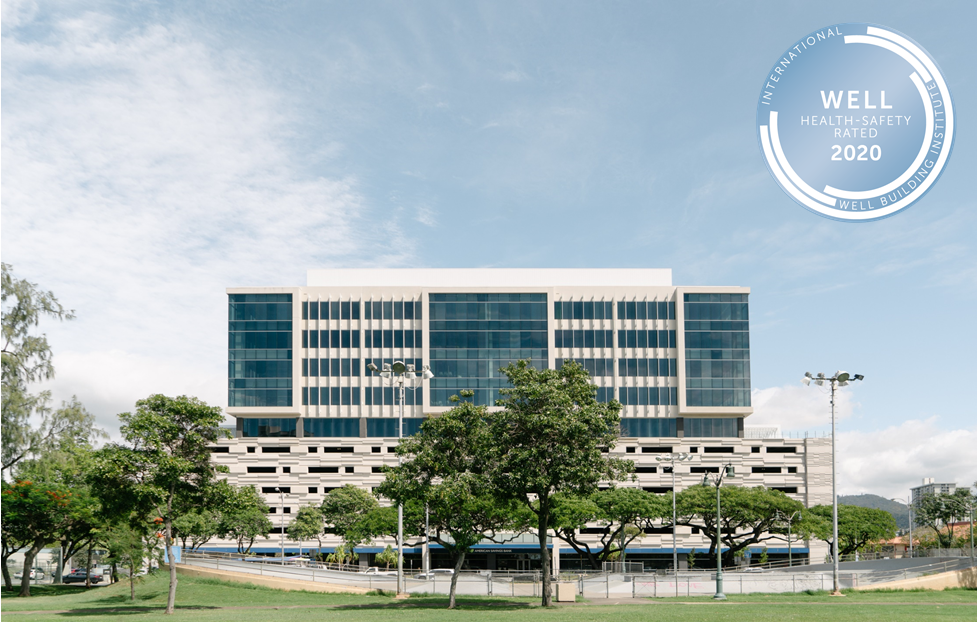 American Savings Bank (ASB) has earned Hawaii's first-ever WELL Health-Safety Rating – an evidence-based, third-party verified rating for businesses achieved through an in-depth assessment of operational policies, maintenance protocols, emergency plans and stakeholder engagement strategies.
The rating, which is for the ASB Campus in Honolulu, is administered through the International WELL Building Institute and is informed by guidance on the spread of COVID-19 and other respiratory infections from the World Health Organization, U.S. Centers for Disease Control and Prevention (CDC), global disease control and prevention centers and emergency management agencies.
"As we continue to fight this global pandemic, prioritizing health and safety in the workplace is more important than ever before," said Rich Wacker, president and CEO of ASB. "We are proud to be the first in Hawaii to earn the WELL Health-Safety Rating, an achievement that underscores our commitment to the health and safety of our teammates, our customers and the community."
To achieve the WELL Health-Safety Rating, ASB worked with hiarchy, llp, the local architect for the Campus, to document its internal policies and procedures and submit an online application. The ASB Campus was built with health and safety in mind, including emergency and business continuity planning that incorporated pandemic planning. Some of the building's features that are particularly effective in the COVID-19 environment include:
A high-grade air conditioning system that continuously circulates fresh air into the building and filters air through a catch-all filter past ultraviolet lights.
Reduction of contact with high-touch surfaces through provision of wipes, automatic doors, door pulls and more.
Adoption of comprehensive business continuity and emergency preparedness plans for a wide range of possible emergencies, including global pandemics and natural disasters.
Support of healthy behaviors through an employee wellness program, ongoing communications, signage throughout the building and the offering of free exercise classes and a Fitness Center.

The WELL Health-Safety Rating provides a centralized source and governing body to validate applications from owners and operators. The ASB Campus was awarded the WELL Health-Safety Rating following the successful completion of third-party documentation review, to confirm it met the feature specific intents and requirements.