< Back Helpful Articles
ASB Distributes Thanksgiving Pies to 1,100 Teammates Across the State at "Pumpkin Pie Drive By"
ASB November 20, 2022 | 5 min read

N/A



American Savings Bank (ASB) hosted a statewide Thanksgiving drive-thru for its 1,100 teammates across the state on Sunday, Nov. 20, as part of its annual holiday teammate appreciation event.

"With Thanksgiving around the corner, we can't help but feel grateful for our teammates' hard work and commitment to take care of our customers, community and each other," said Beth Whitehead, executive vice president and chief administrative officer at ASB. "We are excited to celebrate and recognize our teammates for continuing to make banking easy for our customers with a delicious Thanksgiving pie that they can enjoy with their loved ones this holiday season."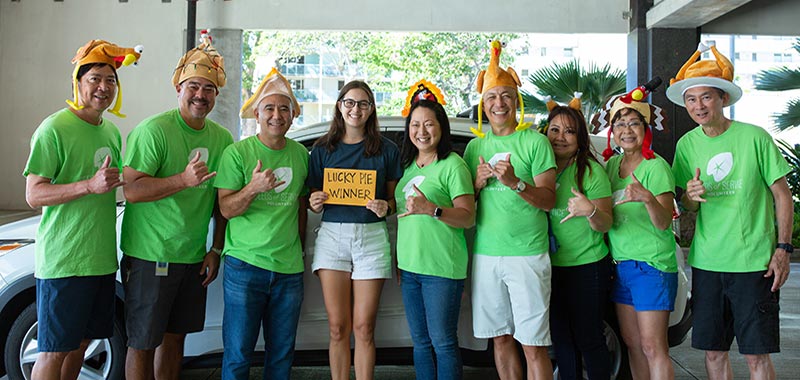 Teammates on each of the five islands ASB serves received pumpkin desserts from local bakeries, including the highly sought after pumpkin-haupia pie from Ted's Bakery on Oahu, and many other popular bakeries on Kauai, Maui, Hawaii Island and Molokai. Since Ted's Bakery discontinued its wholesale operations to local markets a few months ago, these pies have become a hot commodity.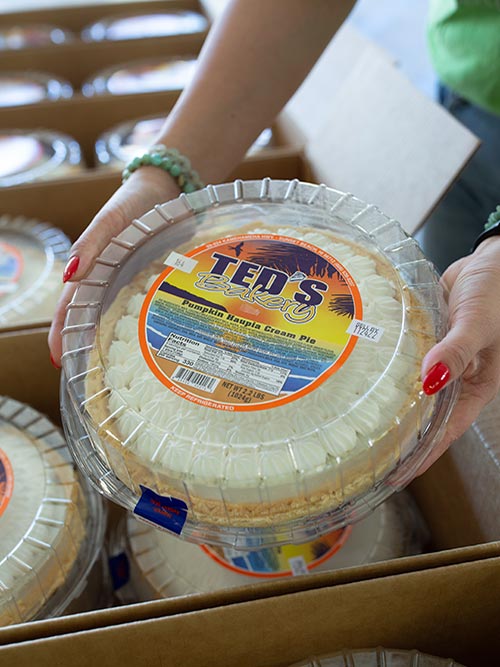 ASB's leadership team dressed up in fun Thanksgiving costumes and handed out pies to nearly 700 teammates on Oahu and another few hundred on the neighbor islands. As a bonus, ASB gave out randomly selected "Lucky Pies" to 20 teammates who scored an additional $200 gift card to brighten their holidays.

All leftover pies from the event were donated to local nonprofit charities.