< Back Helpful Articles
ASB Hosts Seeds of Service Community Clean-Up
ASB May 02, 2023 | 2 MIN read

News Releases



American Savings Bank (ASB) partnered with more than 20 organizations to bring real impact to the community through its Seeds of Service Community Clean-Up on Saturday, Apr. 29. The event is the 12th cleanup ASB has organized in the area since 2015.

"We are committed to bringing real impact to the community, which is why it's important for us to continue bringing together our friends and family members to revitalize Aala Park and the neighboring areas," said Ann Teranishi, president and CEO of American Savings Bank. "I'm proud of our 1,100 teammates for their commitment toward driving positive change in our community and across Hawaii."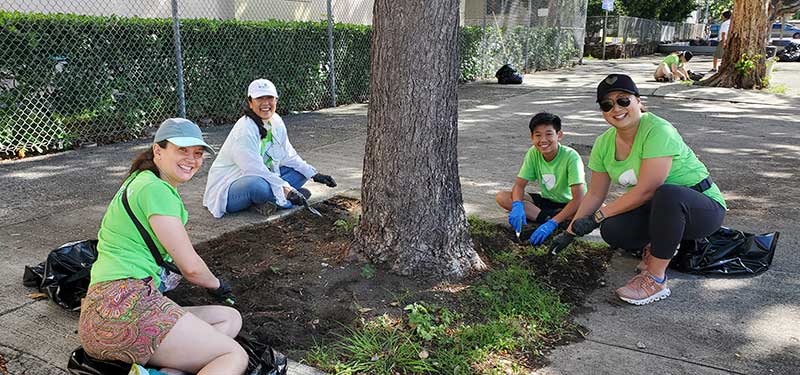 More than 200 participants, including ASB teammates and volunteers across Oahu, participated in the community clean-up event at Aala Park, College Walk, Sun Yat-sen Mall and Kila Kalikimaka Mall – areas that ASB is committed to reactivating as thriving community gathering places. Volunteers received green Seeds of Service t-shirts, gloves, trash bags and other supplies before spreading out across the surrounding areas to clean, paint, remove trash and more.
Participating Organizations Include:
Aloha United Way
APB Skate Shop
Card Connect
Chinatown 808
Chinatown Business & Community Association
Chinese Chamber of Commerce of Hawaii
Downtown-Chinatown Neighborhood Board
Honolulu Chinese Jaycees
Honolulu City Council
Honolulu Department of Parks and Recreation
Honolulu Police Department
Honolulu Office of the Prosecuting Attorney
Kaiser High School
Light of the World Ministries
Mun Lun School
Office of Councilmember Dos Santos Tam
Office of Rep. Daniel Holt
Office of Sen. Karl Rhoads
Partners in Development Foundation
Planning for Community LLC
Trust for Public Land
United States Military
We Are Oceania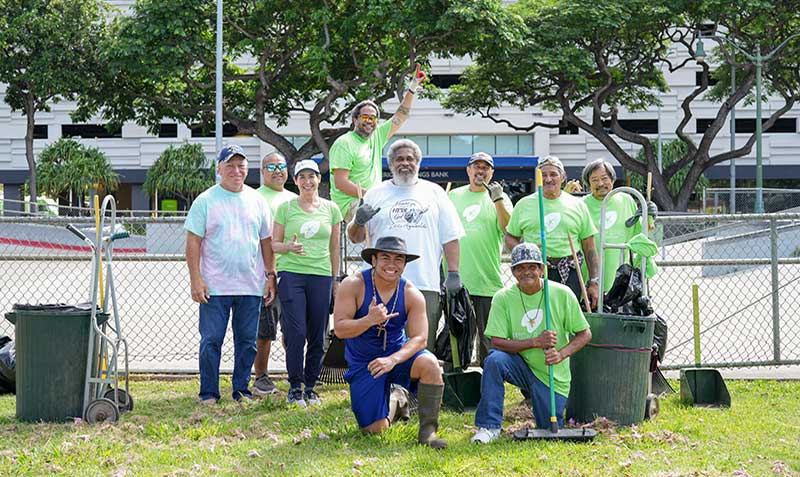 Commitment to Community
The event is part of ASB's long-standing commitment to environmental sustainability and community involvement. ASB hosts regular community clean-up events in the Aala Park area, providing an opportunity for teammates and community members to collaborate and give back.

ASB teammates have contributed more than 112,000 hours of volunteer service and ASB has donated millions of dollars to Hawaii's nonprofits and community organizations. In 2022, ASB invested more than $240,000 to help revitalize and activate Aala Park.

ASB plans to hold its annual statewide Seeds of Service volunteer day, where teammates across four islands collaborate on community beautification and clean-up projects, on Saturday, Oct. 21, 2023.