< Back Helpful Articles
American Savings Bank Named Hawaii's #1 Best Bank in Forbes 2023 List
ASB June 20, 2023 | 1 MIN read

News Releases



American Savings Bank (ASB) has been recognized as the only bank in Hawaii named on Forbes' America's Best-In-State Banks 2023 list. This prestigious recognition is based on customer satisfaction and feedback from approximately 31,000 survey participants.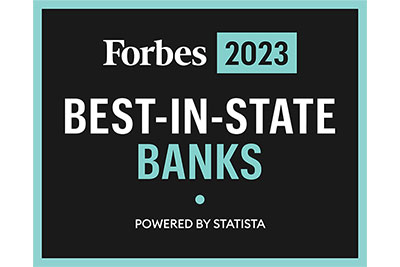 "Being named one of the best banks in Hawaii is a tremendous honor for American Savings Bank," said Ann Teranishi, president and CEO at ASB. "This honor, along with our recent recognitions as one of Forbes' Best Midsize Employers, Best Employers for Women and Best Employers for Veterans, serves as a strong testament to the outstanding efforts and continued dedication of our teammates to making dreams possible. We are grateful to our customers for recognizing our commitment to trust and service."

The Best-In-State Banks list is a nationwide survey that asks participants to rate financial institutions where they currently hold or previously held savings or checking accounts. Participants provided recommendations based on overall satisfaction and were assessed in areas such as trust, branch services, digital services, customer services, financial advice and terms and conditions. The comprehensive evaluation of each financial institution included an assessment of online reviews and ratings posted on Google Reviews between March 2020 and April 2023.
Out of all banks across the country, only 137 banks were awarded, representing less than 3.3% of all banks nationwide.
ASB provides a wide range of personalized services and products designed to help customers achieve their financial milestones. These include business and personal transaction accounts, competitive lending services, a comprehensive lineup of commercial banking products and private wealth management services through the American Savings Investment Services team.

Recognizing the uniqueness of every financial situation in Hawaii, ASB is committed to delivering personalized solutions to meet specific goals and needs. To schedule an appointment with a knowledgeable banker, please visit asbhawaii.com/make-appointment.