< Back Helpful Articles
#ASBPride: Elisia's Story – Returning Home with Pride
ASB October 14, 2021 | 5 min read

N/A



American Savings Bank is committed to creating a diverse, respectful and inclusive company for our teammates and customers. We want people from all walks of life to feel welcome and we believe the world is a better place when people live authentically and share their unique experiences, backgrounds and journeys.

As part of our commitment to support the LGBTQ+ community, we're highlighting the inspiring and brave stories of some of our teammates and customers during Honolulu Pride Month.

We're excited to continue our #ASBPride series with a video featuring Elisia Flores, CEO and Vice-Chair at L&L Hawaii and long-time ASB customer.
Mahalo to Elisia for sharing her story.

In addition to our #ASBPride video series, we're continuing our celebration of Honolulu Pride Month with some more festivities!
Leading with ASB Pride: A few of our talented teammates created a tiny float to enter into the Honolulu Pride tiny float competition. It's a replica of the Waikiki trolley some members of the Dream Team rode in the 2019 Honolulu Pride Parade. Click here to vote for our float! Voting ends Oct. 16 at 11:59 p.m. HST.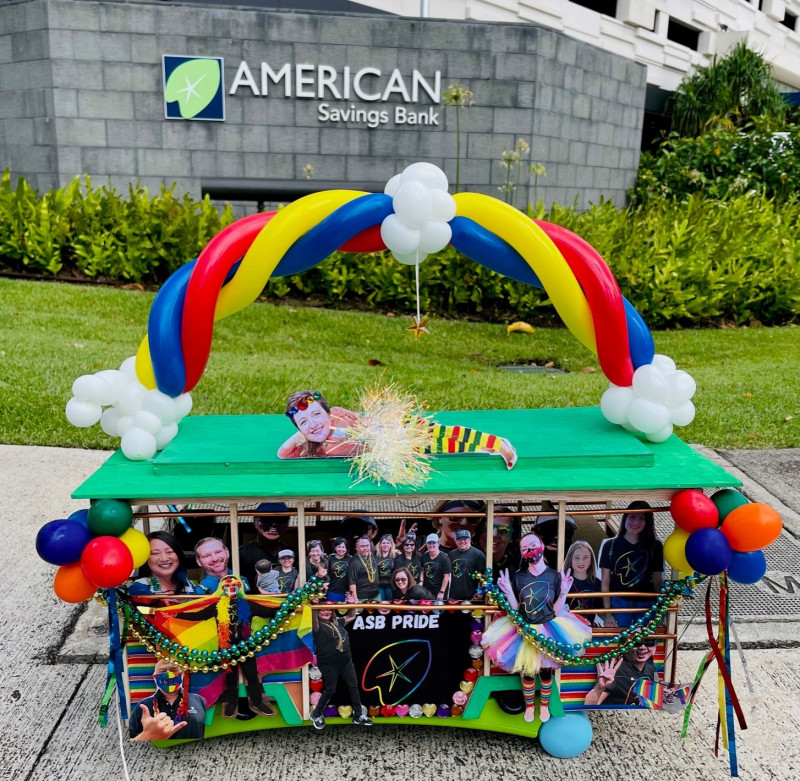 Rainbow-ed Out: We've decked out our ASB Campus in rainbow colors! If you happen to be driving by our home base on Beretania Street, check out how we transformed our front entrance and first floor building windows to show our ASB Pride. And, if you swing by after sunset, you'll see our special building lights during the first two weeks of October!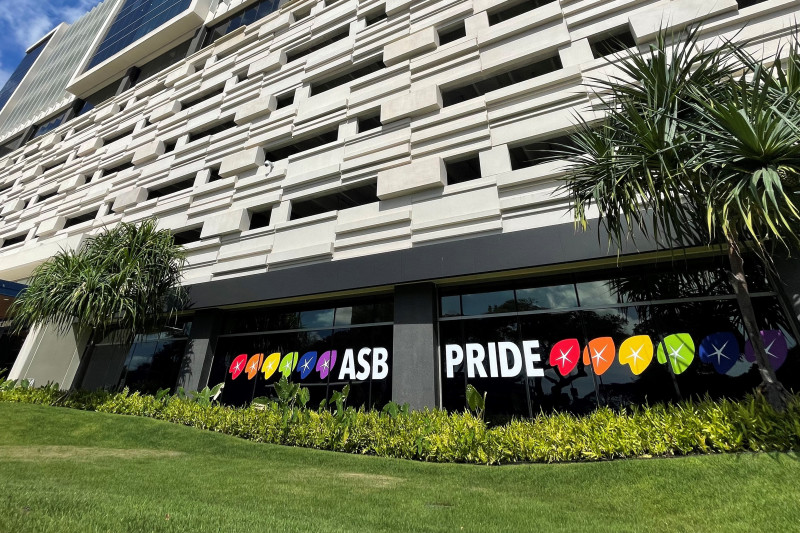 Support ASB Pride: Join our teammates in celebrating PRIDE on Wed., Oct. 27, by sporting your most creative Pride outfit, featuring all the colors of the rainbow.

Being a Part of the Discussion: All teammates participate in a mandatory 90-minute interactive course called "Finding the 'I' in Diversity & Inclusion" that explores diversity, inclusion and respect.
Stay tuned for more Pride updates throughout the month! To see more awesome #ASBPride stories click the button below or check them out on Facebook, Instagram or LinkedIn!
LEARN MORE