< Back Helpful Articles
Budgeting Tools to Help You Get Started
ASB July 22, 2021 | 5 min read

Personal



Do you want to have more control over your finances? Are you looking for a way to make reaching financial goals easier? There's no magic wand when it comes to managing your finances, but creating a budget is a good place to start. Learn more about budgeting and what tools you can use to get started.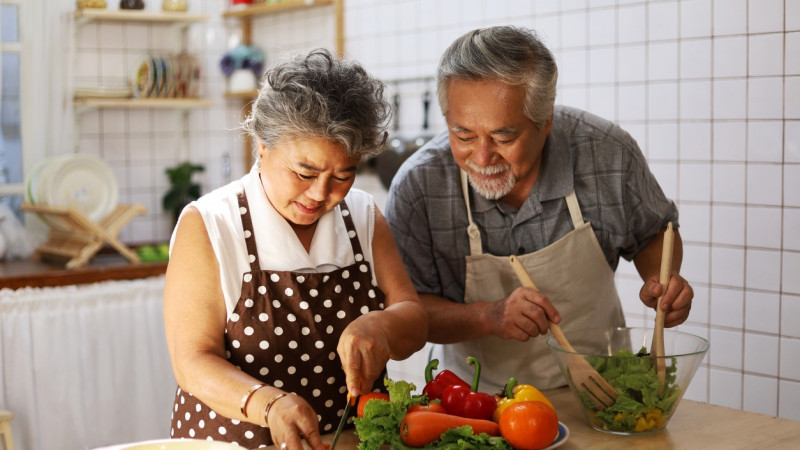 THE IMPORTANCE OF BUDGETING
Ask any financial expert and they'll tell you budgeting is the first step toward financial health. That's because a budget puts you in control of your money. You'll know exactly where every dollar you make is going. A budget also gives you the chance to examine your spending habits and be more conscious of when — and why — you spend money. This leads to more control and awareness of your money, making it easy to set and reach financial goals.
HOW TO START BUDGETING
Learning how to budget doesn't have to be difficult. There are three simple three-steps to follow:

1. DETERMINE YOUR MONTHLY INCOME
Be sure to use your net, or "take-home," pay and avoid listing overtime or inconsistent wages. The goal in this step is to estimate the income you regularly expect to be in your bank account each month.

2. LIST OUT ALL OF YOUR MONTHLY EXPENSES
Go through bank statements, credit card statements, and receipts for the past several months to figure out where you spend your money. You'll likely have fixed expenses like rent, insurance, or car payments as well as flexible expenses like credit card bills or spending on entertainment. Try to figure out how much you spend on flexible expenses each month by averaging the amount you spend over the last few months.

3. SUBTRACT YOUR EXPENSES FROM YOUR MONTHLY INCOME
List out the amount of each expense. Any money left over can be used to pay off debt or build your savings. If you are spending more than you make, go back to your expenses and look for areas where you can cut spending or reduce fixed expenses. Aim to bring in more than you spend. Spending more than you make could lead you to rely on credit, like credit cards or personal loans, to make ends meet.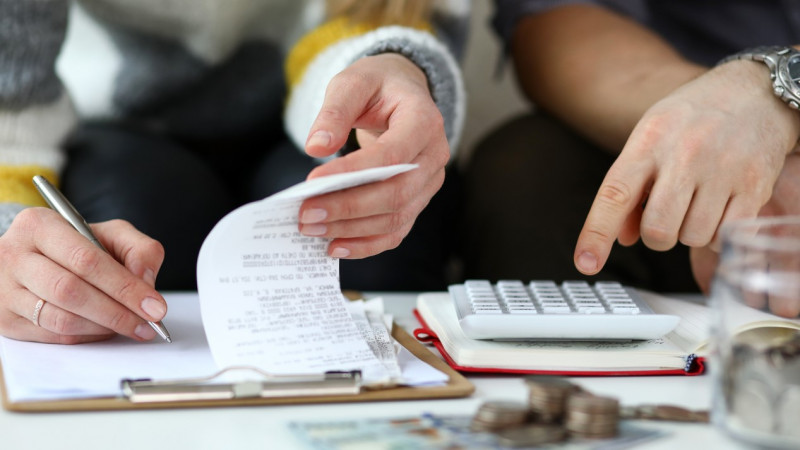 5 TOOLS TO HELP YOU START BUDGETING
While creating a budget is simple in theory, it can be complicated in practice. Different financial situations can make it harder to estimate income or expenses, such as working a job with varying shift hours. Luckily, there are a lot of budgeting tools you can use to get started making and maintaining your budget.

1. PEN, PAPER, AND CALCULATOR
The simplest way to start budgeting is to grab a pen or pencil, some paper, and a calculator. A basic handwritten budget can be a good starting point to see where your income is compared to your spending and expenses. Writing out your budget may also make it feel more "real" as opposed to a computer program or smartphone app.

2. SPREADSHEETS
Writing a budget by hand isn't your only option when forming a basic budget. You can use computer spreadsheets and built-in formulas to easily list your income and expenses. Spreadsheet-based budgets are great for readjusting your budget as needed. You can easily modify the spreadsheet based on your updated spending or income.

3. BUDGETING APPS
Does the idea of writing your budget by hand or organizing spreadsheets make you want to run away from budgeting? You might want to try a budgeting app. There are plenty of free budgeting apps for smartphones and tablets that help automatically create and track your budget. Look for an app that lets you sync outside accounts, like your bank account or credit card. This gives the budgeting app access to view your spending or income so it can automatically update your budget and give you real-time updates on whether you're on track or not.

4. EDUCATIONAL RESOURCES
Many banks offer free educational resources, calculators, and budgeting tools for their customers. For example, at ASB, we encourage our customers to take our financial health checkup. This short online financial health assessment asks you general questions about your money habits and gives you personalized results on what your next financial step should be. We also have a range of free financial education courses you can use to learn about everything from budgeting to buying a home. You can use this resource to better understand different financial concepts, including budgeting.

5. ONLINE AND MOBILE BANKING TOOLS
In addition to educational materials, most banks have online banking and mobile app access for customers. Online Banking is an important tool to help you maintain your budget. It lets you access your bank account anytime, anywhere, so you can track the money coming in and going out of your account.

MAKE A SUCCESSFUL BUDGET BY TALKING WITH A BANKER
Learning how to budget can be intimidating. If you don't know where to start, consider talking with a financial expert to help you start on the right track. ASB has branches located throughout Hawaii to make it easy for you to meet with an experienced banker. Our team can help you pick the right budgeting tools to better manage your money. Spend time learning about budgeting with a financial expert by making an appointment today.


Nothing contained in this material is intended to constitute legal, tax, securities or investment advice, nor an opinion that it is appropriate for readers. The information that is contained in this material is general nature. Readers should seek professional advice for their respective situations.
Free ASB Financial Education Course:
Creating a Budget
Learn strategies, tips, and tools to stick to your budget and achieve your financial goals.

Take Course >