< Back Helpful Articles
American Savings Bank President and CEO Rich Wacker Announces His Departure; Executive Vice President of Operations Ann Teranishi Named as Wacker's Successor
ASB May 06, 2021 | 5 min read

N/A



American Savings Bank (ASB) announced today that President and Chief Executive Officer Rich Wacker will leave the company to pursue other interests. The Board of Directors has appointed Executive Vice President of Operations Ann Teranishi as ASB's new President and CEO, effective May 7, 2021.

"The most rewarding achievement of my time at ASB has been working with amazing people who are as passionate about delivering great banking and making people's dreams possible as they are about giving back and making our community stronger. I'm deeply proud of all that we've accomplished together," said Wacker. "Having worked closely with Ann for many years, I am confident that under her leadership, ASB will remain a leading financial institution for many years to come."

"It is my true honor and privilege to be selected to lead the incredible team at American Savings Bank," Teranishi said. "When I joined ASB nearly 14 years ago, I knew there was something special about this company – the way we genuinely care about our customers, how we work together and our willingness to roll up our sleeves to support our community. I look forward to building on that success and I thank Rich for his leadership and tremendous contributions to ASB and our state."

The ASB Board of Directors considered a number of candidates as part of its succession planning process. "It became apparent that Ann was a natural choice, given her outstanding record of accomplishments," said ASB Board of Directors Chair Connie Lau. "Ann has a gift for building high-performing teams and has the leadership qualities and operational skills that will enable her to lead ASB's continued growth. She is a strong, collaborative leader with deep banking industry knowledge and a long track record of success at ASB."
Teranishi's Experience and Background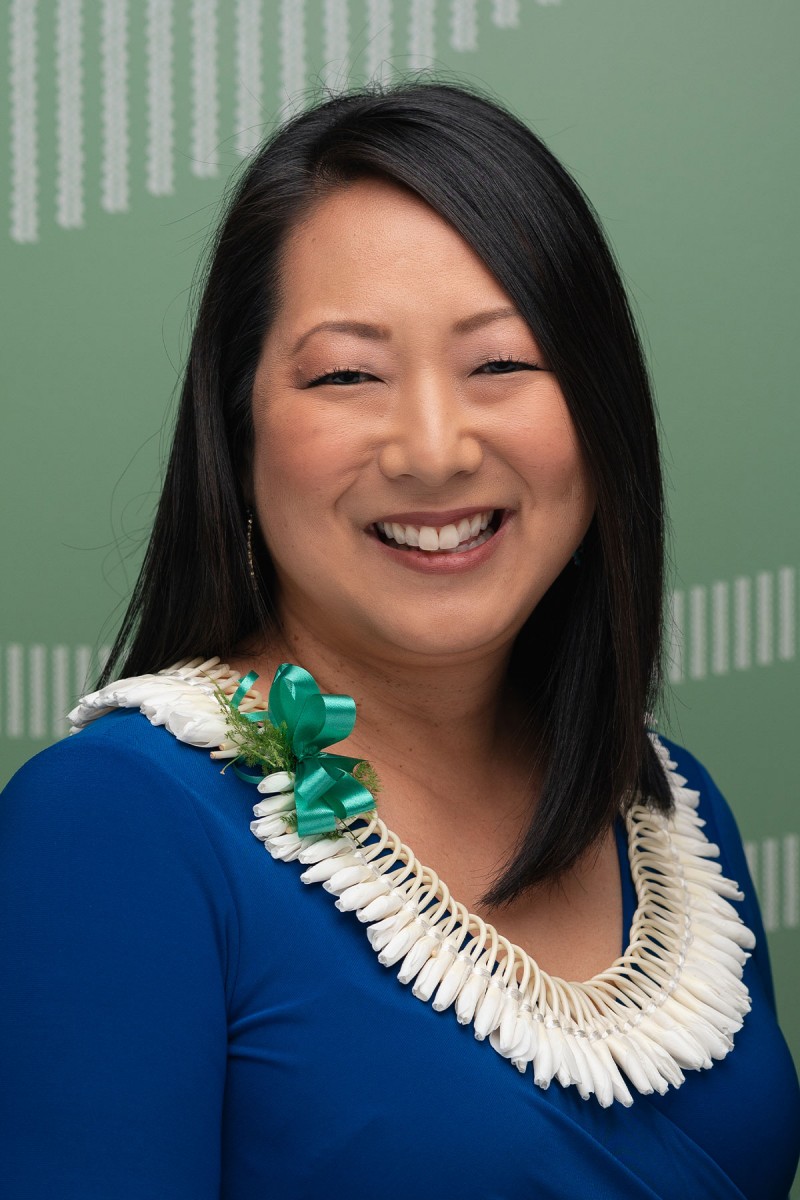 As Executive Vice President of Operations, Teranishi is responsible for delivering operational improvements to enhance overall customer experience. She played a key role in transitioning ASB from more traditional branch-centric operations to online and other self-service options, which have become increasingly popular with customers during the pandemic. Throughout Teranishi's various management assignments, she also was responsible for developing an enterprise-wide compliance program, leading the retail credit team to best-in-class fulfillment times for consumer loans, and heading strategic initiatives to enhance ASB's quality of customer service.
Teranishi has received numerous recognitions for her business, leadership and community contributions, including Pacific Business News' Women Who Mean Business, Hawaii Business Magazine's 20 for the Next 20, and Girl Scouts Women of Distinction. Teranishi is an Omidyar Fellow and serves on the boards of the Chamber of Commerce of Hawaii, Hawaii Literacy, the Hawaii Cellular Therapy and Transplant Center, and the U.S.-Japan Council.

Teranishi holds a Bachelor of Arts in International Relations and Economics from Claremont McKenna College, and a Juris Doctorate from the University of California, Hastings College of the Law. She is a graduate of the Pacific Coast Banking School at the University of Washington's Graduate School of Business and the Stanford Graduate School of Business Emerging COO program.
Wacker's Accomplishments and Contributions
Lau also praised Wacker's accomplishments during his time at ASB. "Under Rich's leadership, ASB has grown its assets, improved products and services, implemented contemporary risk management and analytic disciplines, and upgraded the bank's technology and facilities across the state. His intelligence, energy and personal warmth have been a terrific match for a bank committed to providing great customer service and making banking easy for customers. Thanks to Rich's focus on employees, ASB has been named a Best Places to Work by Hawaii Business Magazine for 12 consecutive years. Through his service on multiple nonprofit boards, Rich has modeled ASB's vision of bringing real impact to our island community, particularly helping to lead innovation and entrepreneurism to diversify our state's economy."

Wacker serves and has held leadership positions on the boards of several prominent organizations, including: Hawai'i Pacific Health (Vice Chair); the University of Hawai'i Foundation (Chair); Hawai'i Business Roundtable (Innovation Chair, Former Chair); Hawai'i Executive Collaborative (CHANGE Innovation Economy Chair); University of Hawai'i Pacific Asian Center for Entrepreneurship (Past Chair); Chaminade University (Board of Regents); Child & Family Service (Past Chair); and Hawai'i Bankers Association (President).

Under Wacker's leadership the bank continued to perform well through the pandemic, including in the first quarter as evidenced in ASB's earnings release published last week.
About American Savings Bank
With roots going back to 1925, American Savings Bank (ASB) serves Hawaii's businesses and communities with a full range of financial products and services, including business and consumer banking, home loans, insurance and investments. ASB is one of Hawaii's leading financial institutions, with e-banking services and branch locations throughout the state offering evening, weekend and holiday hours. ASB provides Hawaii's consumers and businesses with more extended weekday and weekend hours than other similarly sized local banks, as well as convenient in-store branches. ASB matches its exceptional customer experience with an employee experience that has garnered local and national awards. ASB has been recognized locally as one of the "Best Places to Work" by Hawaii Business magazine for 12 consecutive years and honored nationally as one of the "Best Banks to Work For" by American Banker magazine. Fortune magazine has recognized ASB as one of the 100 Best Workplaces for Women and 50 Best Workplaces for Diversity. For nearly a century, ASB has helped to build strong communities. Through its Seeds of Service program, ASB teammates have contributed more than 63,000 hours of volunteer service and ASB has donated millions of dollars to Hawaii's nonprofits and community organizations. For more information, visit https://www.asbhawaii.com/ or follow ASB on Facebook, Instagram and LinkedIn.