< Back Helpful Articles
Stay Alert with #BanksNeverAskThat Tips and Tools
ASB October 03, 2022 | 2 MIN read

Personal



At American Savings Bank (ASB), we're committed to making banking easy and safe for our customers. With October being National Cybersecurity Awareness Month, we've joined with the American Bankers Association in an effort to fight scams and remind customers about the common tactics used by fraudsters to gain your personal and account information in a nationwide Banks Never Ask That campaign.

Every day, thousands of people fall victim to fraudulent emails, texts and calls from scammers pretending to be their bank. In fact, the Federal Trade Commission's report on fraud estimates that American consumers lost a staggering $5.8 billion to phishing scams and other fraud in 2021 — an increase of more than 70 percent over 2020.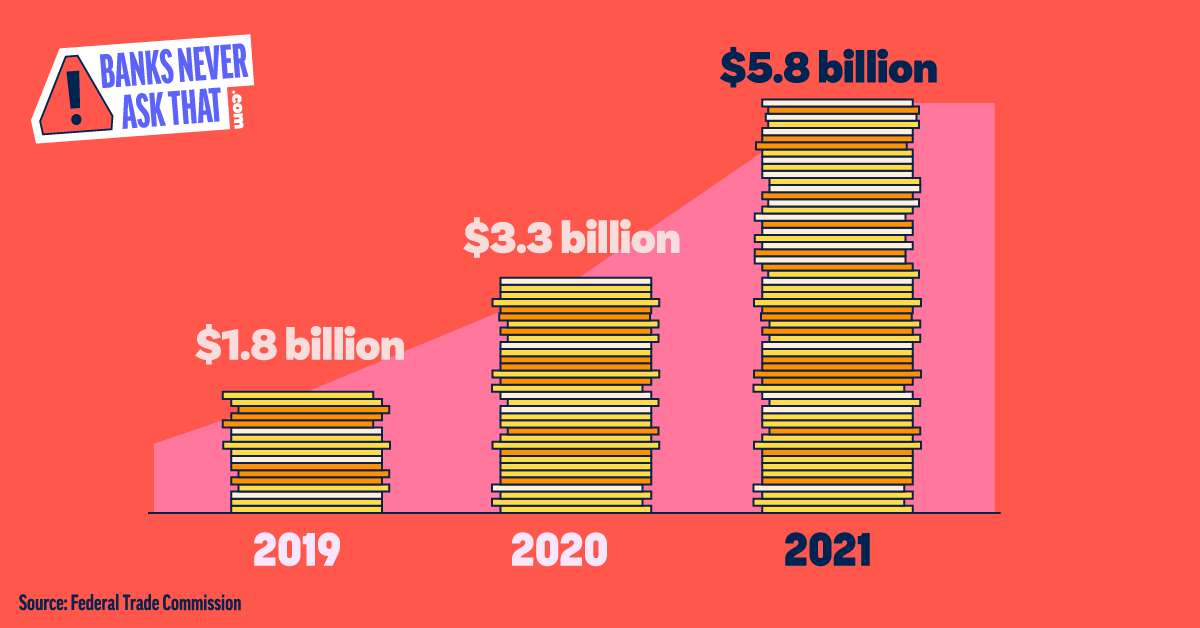 It's time to put scammers in their place.

Online scams aren't so scary when you know what to look for. At American Savings Bank, we're committed to helping you spot them as an extra layer of protection for your account.
Four Scams to Look Out For
Text Message: If you receive a text message from someone claiming to be American Savings Bank asking you to sign in using a link or offer your personal information, it's a scam.

Email: Watch out for emails that ask you to click a suspicious link or provide personal information. The sender may claim to be someone from your bank, but it's a scam.

Phone Call: American Savings Bank would never call you to verify your account number. No! If you're ever in doubt that the caller is legitimate, hang up and call our Customer Banking Center at (808) 627-6900.

Payment Apps: Beware of text messages from someone claiming to be your bank saying your account has been hacked. The scammer may ask you to send money to a new account they've created for you, but that's a scam!
Tips and Tools
You've probably seen some of these scams before. But that doesn't stop a scammer from trying. For tips, videos and an interactive game to help you keep scammers at bay, visit www.BanksNeverAskThat.com. And be sure to share the webpage with your friends and family.


Nothing contained in this material is intended to constitute legal, tax, securities or investment advice, nor an opinion that it is appropriate for readers. The information that is contained in this material is general nature. Readers should seek professional advice for their respective situations.
SPOTLIGHTED FREE ASB FINANCIAL EDUCATION COURSE:
Identity Protection
Learn how to protect your identity and the steps to take if your personal information is stolen.

Take Course >