< Back Helpful Articles
The Ins & Outs of Business Loans
ASB May 17, 2021 | 5 min read

N/A



Are you a business owner? A business loan can help you to cover unexpected expenses, explore a new market or grow your company. No matter what your dreams are for your business, we're here to help make them possible. Read on to learn about the different types of loans available to help you finance your business' needs.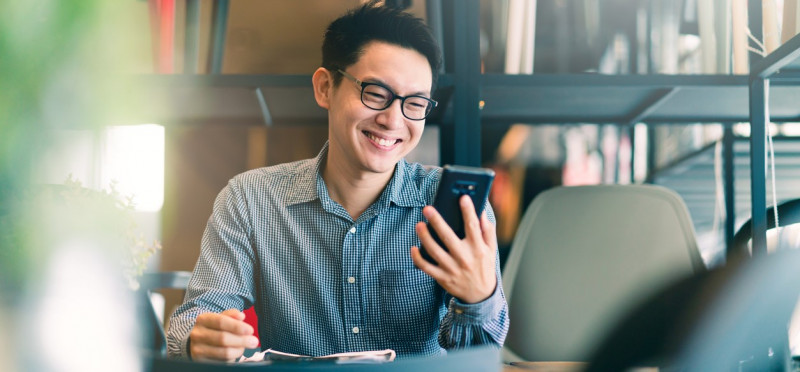 Does your business need a loan?
Most businesses will need a loan at some point to help with a major financial milestone. Business loans can be used for just about anything. Here are a few common scenarios where these types of loans can help:
Starting Up: Starting a business is exciting, but it can also be expensive. A business loan can help you to set up your business licenses, secure a commercial lease and cover other start-up expenses.

Expansion and Growth: Is your business growing? Whether you're considering opening a new location or want to move to a larger office space, a business loan can help you to manage the upfront costs, such as signing the lease on a new location.

Managing the Unexpected: Say your equipment breaks down due to a natural disaster such as a hurricane or major storm. It could take you weeks, or even months to get everything fixed and back to normal. This could cause your business to come to a standstill. Business loans make it easier for you to get the cash you need in emergency circumstances, such as covering a major repair or replacement of important equipment.

Get Up and Moving: Depending on the type of business you own, you may require a company car to complete your work. Even a used car can be a big expense for your business. Financing the purchase with a loan can help you to spread the cost of the vehicle over time so your cash flow isn't disrupted.
Types of business loans
Now that you know when and why you might need a business loan, learn how to pick the right loan for you and your business. Different loans serves different purposes to help you meet your business needs.
BUSINESS TERM LOAN
A Business Term Loan is an installment loan you can use for almost any business expense. Installment loans have a fixed interest rate, fixed payments, and predictable payments. This makes them perfect for fixed assets like new equipment, consolidating business debt, or getting more working capital to expand your business. At ASB, we offer loans starting at $10,000 with no annual fee and competitive rates.
SBA LOAN
The Small Business Administration (SBA) offers loan programs for small business owners to help you finance the things your business needs. ASB helps qualified business owners, who have an operating history for at least 1 year, apply for and secure SBA loans up to $50,000.
SAVINGS SECURED LOAN
Need a business loan, but worried you don't have a strong enough business credit score to qualify for a loan? You can use the money in your business savings account as collateral to get a Savings Secured Loan. Depending on how much your business has in savings, you could get up to 90% of your savings balance as a business loan. You'll enjoy a fixed interest rate and terms up to 60 months.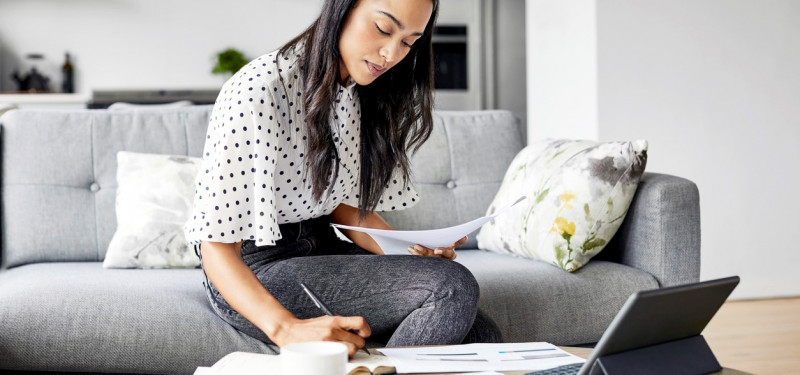 How to choose a business loan
There are many factors to consider when researching business loans, including:
Repayment Term: This is the length of time you'll have to pay back your loan. Longer terms usually have lower payments, but you'll likely pay more in interest over the life of the loan. Be sure to consider your future business plans, like goals for expansion, when deciding on the length of your loan.

Interest Rate: This is the amount of interest you'll pay on your loan. Many business loans feature fixed interest rates, making it easier to calculate how much total interest you'll pay for the loan.

Funding Timeline: How long will it take for your lender to deposit your loan funds? Some loans can be funded faster than others, so be sure to talk to your business banker about your funding timeline.

Loan Fees: Business loans often include fees to cover the costs of reviewing your application and funding the loan. Common loan fees include application fees, loan origination fees, and annual fees to cover administrative costs of the loan. Certain business checking accounts, like ASB's Biz Plus and Biz Deluxe checking accounts, may waive certain fees if you meet eligibility requirements.

Loan Amount: How much money does your business need? To calculate an appropriate loan amount, consider how you plan to use the funds. For example, if you want to renovate your office space you should secure quotes from contractors or renovation companies before applying for a loan. This will give you a better idea of the cost of the renovation and how much money you'll need to borrow.

Collateral: Collateral is a business asset you pledge to your lender in case you can't pay for your loan. Common types of collateral include business vehicles, inventory, real estate, or cash in your business savings account. An unsecured loan is a loan without collateral. Secured loans, however, require collateral.
Take the next steps
When your business needs capital, finding and selecting the right business loan can be a challenge. Our Business Banking team is here to help, with the knowledge and experience you need to find the right loan for your business goals. Make an appointment and meet with one of our business bankers today!