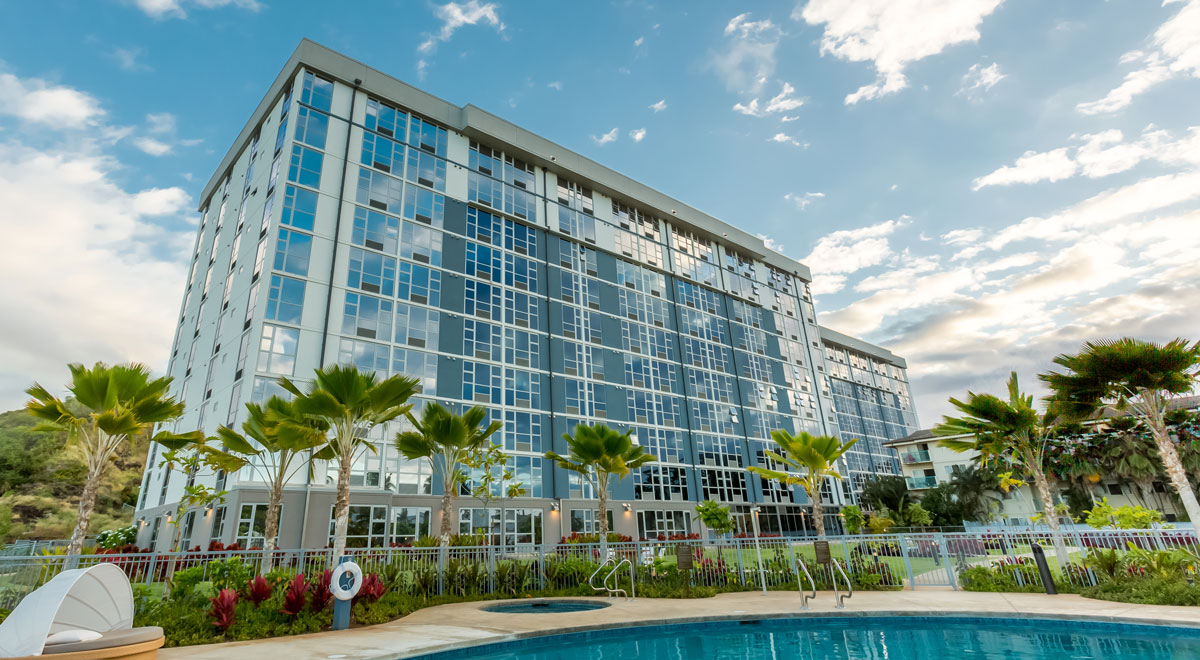 Mortgage Financing for
Hale Ka Lae
American Savings Bank is pleased to be a preferred lender for Hale Ka Lae, located in East Honolulu.
Getting pre-qualified for a home loan is a first step in securing your purchase agreement for a unit in Hale Ka Lae. Please contact our Hale Ka Lae lending team for financing solutions and for your free pre-qualification analysis.
For Hale Ka Lae Purchase*:
Receive one-half (0.50) point off your loan origination points
Automatic payment of mortgage from an ASB checking account required*
Meet Our Hale Ka Lae Home Loan Team
929 Queen Street, 2nd Floor
Honolulu, HI 96814
Phone: (808) 593-1226
Fax: (808) 593-4840
1600 Kapiolani Boulevard, 2nd Floor
Honolulu, HI 96814
Phone: (808) 593-1226
Fax: (808) 539-7284
98-200 Kamehameha Highway
Aiea, HI 96701
Phone: (808) 593-1226
Fax: (808) 627-4021
* The mortgage discount offer ("offer") is applicable for home purchase transactions for a Hale Ka Lae property financed through American Savings Bank residential mortgage programs. Must be owner-occupant. Promotion is not applicable for brokered out loans or VA Loans. Offer good only with a completed loan application submitted to American Savings Bank and loan locked through 11/30/2020 and closed/funded by American Savings Bank by 01/31/2021. Offer is subject to automatic payment from a new or existing ASB checking account for this offer of one-half (0.50) point off loan origination points. The ASB checking account number with the intent to establish automatic payments for the mortgage must be provided prior to final approval. The establishment of automatic payment must be signed at mortgage closing. If the borrower opts out of automatic payment or the ASB checking account is not established at loan closing, this promotion will not apply. See the Personal Deposit Account Terms and Conditions, Disclosures and Fees section, for details about Kalo checking accounts. This offer cannot be combined with any other promotional discounts, long-term rate lock specials, or new project financing rates unless otherwise specified. This offer is subject to change or discontinuation without noticeApplicant(s) is/are subject to loan qualification, underwriting guidelines and credit policy of American Savings Bank. Offer valid for Hawaii properties only. Certain terms and restrictions apply. For more information, please contact an American Savings Bank Residential Loan Officer.

Get $100 when you 1) set up a new direct deposit to the ASB checking account you use to automatically pay your mortgage from and 2) have a minimum of 2 consecutive calendar months of direct deposit totaling $1,000 each month, and 3) qualifying direct deposit must post to your account within 3 months after the month of your mortgage note date but no later than 11/30/2020 to receive the $100 "gift". Direct deposit means electronic government or payroll deposits made to the account. Gift will be deposited into the account used for automatic payment and where the direct deposits have posted. For Mortgage Note dates in September 2020, gift will be credited on January 8, 2021, for Mortgage Note dates in October 2020, gift will be credited on February 5, 2021 and for Mortgage Note dates in November 2020, gift will be credited on March 5, 2021. Eligible ASB checking account must not have any direct deposit posted to the account for a minimum of 3 months prior to the start of the promotion. Value of the gift is considered interest and may be reported to the IRS. Limit of one gift per customer and only one account per customer is eligible.