< Back Helpful Articles
5 Ways to Protect Your Money During Inflation
ASB July 29, 2022 | 2 MIN read

Personal



You may not be able to control rising gas prices or the volatility of the stock market, but now is the perfect time to take control of your finances so you can protect yourself and your family from whatever happens next. Our experts have shared 5 ways to protect your finances during high periods of inflation: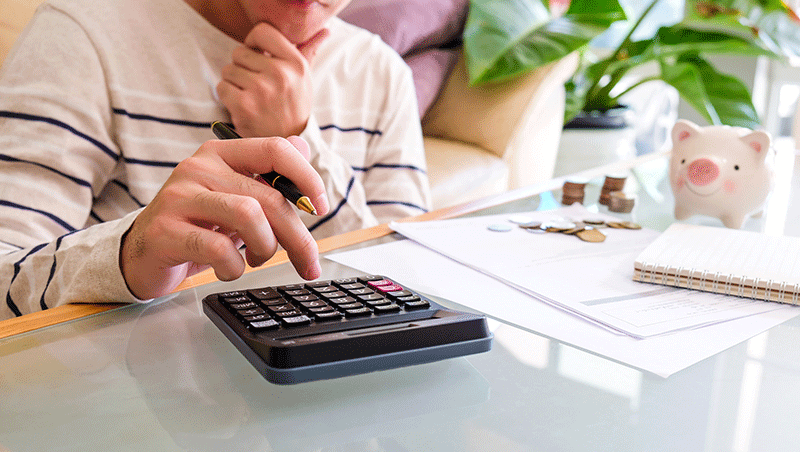 1. Watch Your Spending and Know Where Your Money is Going
There's no time like now to re-examine your budget. The smallest expenses can quickly add up. Determine which expenses, such as streaming subscriptions and memberships that no longer add value to your life. Cutting down on frivolous spending can help you regain control of your finances, especially during an economic downturn.
2. Consolidate Credit Card Debt
Credit card debt is overwhelming, stressful and can put a strain on your finances. If you have large balances on several credit cards, consolidating your debt into one credit card with a lower interest rate may benefit you. Look for credit cards with no (0%) or low balance transfer fees. When you consolidate your balances with this type of card, you can pay down the principal balance faster while avoiding interest.
3. Pay Down Balances with High Interest Rates
After consolidating your debt, identify the cards and accounts with the highest interest rates and begin paying off those balances first. For smaller purchases, consider using a debit card to avoid adding to the credit card balance.
4. Maximize Rewards Programs
Identify the cashback and loyalty programs that you're a part of and maximize them to their fullest potential. Be aware of any monthly or annual fees you may be paying to access those rewards and discounts, and discontinue any programs that you're not actively using.
5. Save Money by Buying Now
If you have extra money to spare, consider purchasing the high-priced items you've been looking at sooner rather than later. Cars, appliances and home improvement materials will continue to rise in price as we enter a period of rising inflation. Although inflation creates uncertainty and instability, don't let it undermine your ability to protect your finances. Speak with one of our friendly and knowledgeable bankers today to learn how you can improve your financial position.